Why You Should Include Employee Training in Your Strategic Planning Process
By Anthony Taylor - February 09, 2023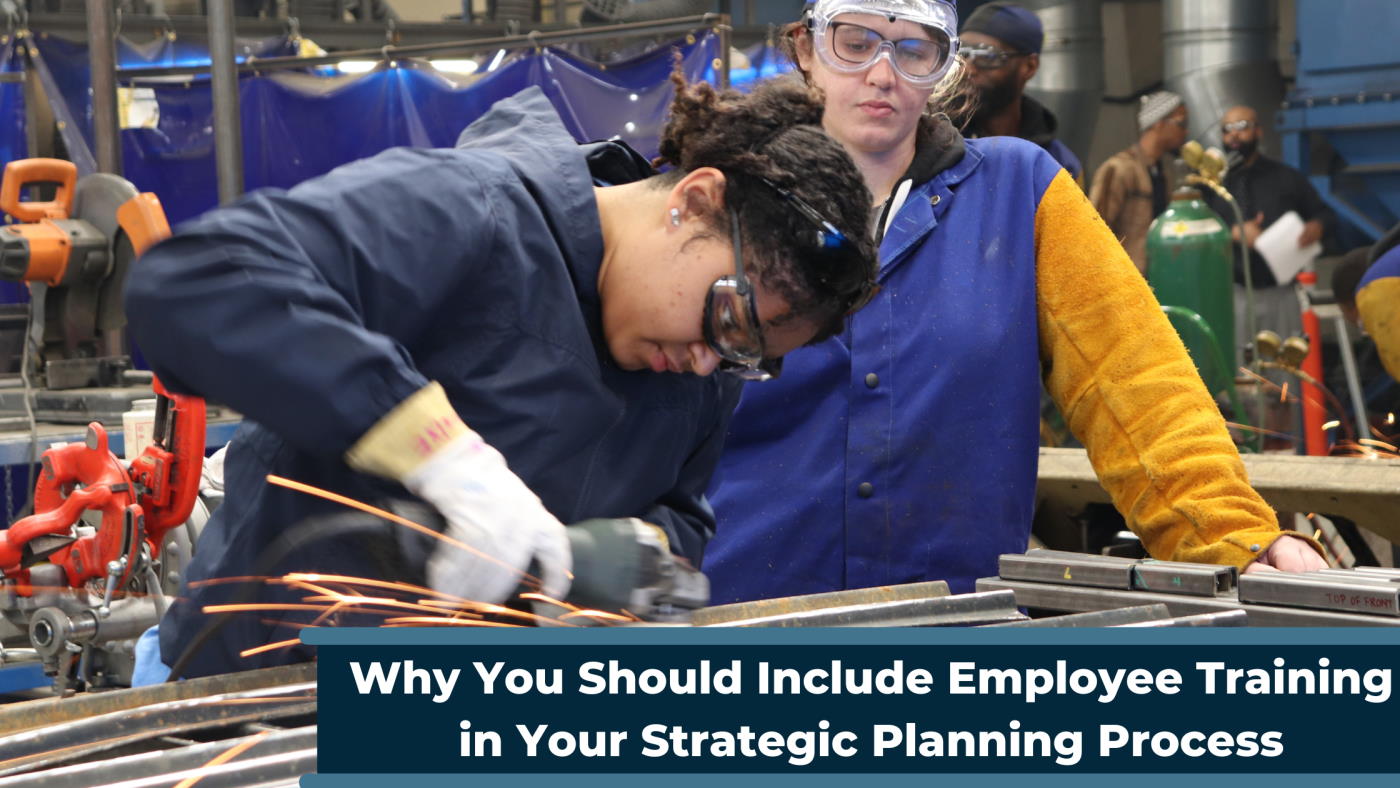 How To Execute A Strategy Plan (2 Things You Need to know To Avoid a Shelf Plan).
SME Strategy is a strategy consulting firm that specializes in helping organizations align their teams and operations around a shared vision, mission, values, goals, and action plans. Our strategic planning services offer guidance on how a strategic planning facilitator can provide support in constructing an effective strategic plan that ensures your strategy is communicated and implemented across your entire organization.

---


Your senior leadership team/executive team are active participants in the strategic planning process as they lead the development of your vision and mission. That said, you probably have more employees than senior leaders in your organization. If all of the alignment is focused at the leadership team level, there would be hundreds or thousands of employees missing out on what the vision is, why it's important, and how their role plays into it.
It is essential to provide employee training for your middle management and all organizational staff following strategy development, so they can comprehend their role in execution. This will ensure that your organization is able to effectively and efficiently drive your strategy forward. Through employee training, middle management and the rest of your staff will gain a better understanding of their responsibilities and how they can contribute to the achievement of your strategic goals.
---
Are you having a strategy meeting soon? Get our free 2-Day strategic planning agenda. This will provide the framework and structure to help you set and reach your organization's goals.
---
For critical internal stakeholders including senior management, middle management, or board members, we consider stakeholder engagement such as a survey or session to hear their perspectives prior to the strategic plan development. Thereafter, continually shaping the culture of your organization through ensuring that everyone understands the organization's mission, vision, values, and behaviors is a critical component of strategy implementation. By engaging in post-strategic planning activities such as department meetings, town hall-style engagement sessions, 1-on-1 discussions, and document sharing, everyone in your organization can understand how they can contribute to achieving organizational objectives during the strategic planning process. Repetition and clarity are essential to ensure that each individual, regardless of their role, knows their part in the bigger picture. With this approach, stakeholders can collaborate to ensure the organization moves forward with a shared vision and clear goals.
Our readers' favourite posts