Everyone moving in different directions
For your organization to achieve its goals, it's critical for each member of the leadership team to be moving in the same direction and focusing on the same priorities. Otherwise you risk wasting time, money and energy going in multiple directions at once. Don't have unlimited money, time or people resources? Learn about our process of Aligned Strategy Development.
Lack of clear vision for the future
If success was a place, how would you know if you got there? Does your organization have a clear picture of what success looks like? We aren't talking about a Vision Statement, we mean a clear and vivid vision of what the successful future looks like, that will inspire and pull your team into action.

.
Your team talks in circles in meetings and you don't get things done
Nobody wants to show up to a meeting that was a waste of time; Especially if this meeting is to set the direction for the future of your organization and will impact each working hour of every single employee you have.
That said, you probably want to make sure that your strategic planning meeting is done right, the first time. As facilitators, our job is to make sure you meet your meeting objective 100% of the time. Learn about our strategic planning meeting facilitation services
Communication silos/ Other teams don't know what's going on.
Not only does having communication silos in your organization make for a painful work experience that leads to apathy and disengagement from your employees, but it also leads to confusion, duplicate work, and under utilization of staff across the organization.
As a leader, you only know as much as is communicated to you, so can you afford to run an organization that doesn't have clear and open lines of communication? (I didn't think so)
Harvard Business Review interviewed 26000 people at 31 companies to determine what traits align with strong strategy execution, 5 of the top 8 relate directly to communication.
Your culture is not what you want it to be and people are leaving. (Or worse, the negative people are staying)
Whether you believe it or not, you have a culture. It dictates the behaviours, actions and decisions of your employees on a second by second basis. What if the behaviours you wanted to see in your team were there right now? What would that be like?
You can have the best strategic plan on paper, but if you don't have the values and behaviour change to support the vision and the plan it wont make a difference. There's a reason culture eats strategy for breakfast. Do you really want to find out why?
Anthony Taylor was instrumental in helping PageDNA with company strategy definition. I believe he has set us up with a living template to use going forward, so we can continue to refine our strategy as our customer needs and our company evolves. Anthony is, in a few words, highly recommended!
Steve Enstad CEO at PageDNA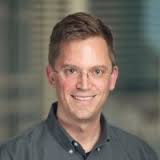 Even before our strategic planning session, Anthony impressed us. His constant communication, guidance, and experience made preparation for our day an easy and exciting process. On the day of our event, he created a safe space for contributions from all of our staff with his gentle direction, wonderful personality and professionalism.

We reached a higher level of communication within our organization and became a greater team as a result. Anthony helped us identify key areas of focus and a solid plan of action and accountability. The outcome of our strategic planning session surpassed all expectations. We look forward to continuing to work with Anthony in the future!
Chelsea Fitzpatrick Vice President of Operations Park Insurance