How To Improve Employee Productivity
By Anthony Taylor - March 07, 2023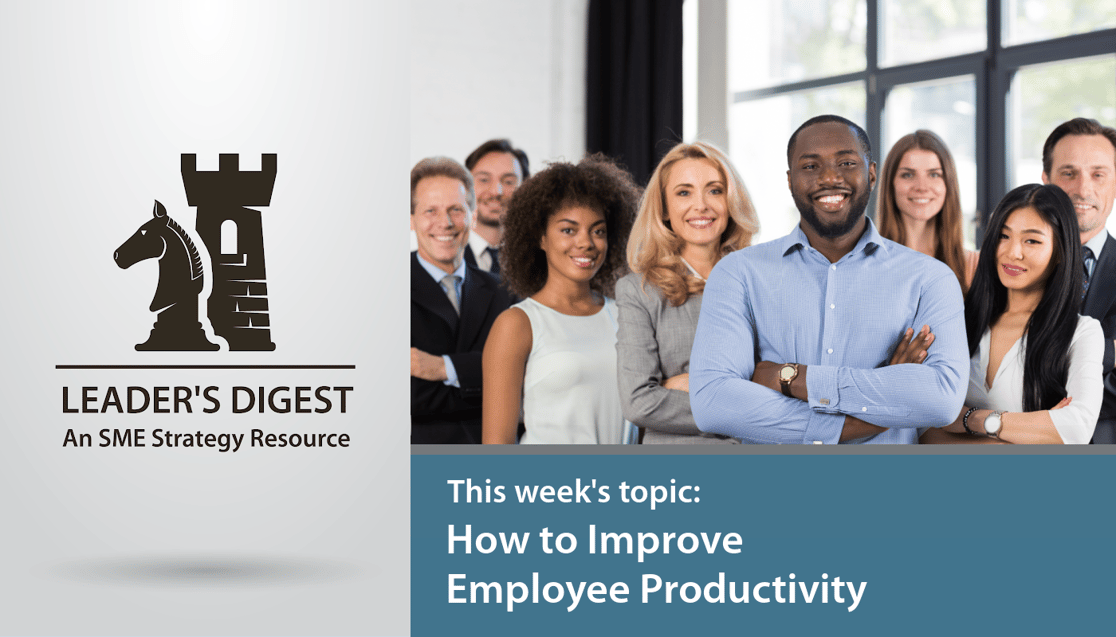 SME Strategy is a strategy consulting firm that specializes in helping organizations align their teams and operations around a shared vision, mission, values, goals, and action plans. Our strategic planning services offer guidance on how a strategic planning facilitator can provide support in constructing an effective strategic plan that ensures your strategy is communicated and implemented across your entire organization.
---
Leader's Digest #13
Get our exclusive insights straight to your inbox! Subscribe now to Leader's Digest, our bi-weekly newsletter.

---


This week, we'll discuss improving employee productivity in your organization. This will include a review of the significance of defining productivity within the workplace, who you should engage with to capture the current state of productivity, and how human-centered management can enhance employee performance and increase productivity.
Let's dive into the details and explore how we can create a culture of productivity that benefits both the organization and employee.


In today's fast-paced and ever-changing world of business, companies are constantly seeking ways to optimize their operations, reduce costs, and increase productivity. With the recent mass shake-ups in the global hiring landscape, many organizations are facing the daunting task of calibrating their teams to adjust for the loss of multiple employees or entire teams. However, it's important to note that a large organization doesn't necessarily equate to higher productivity. In fact, many managers across various industries are constantly asking the same question — how can we improve employee productivity?

To help shed light on this topic, we consulted Senior Facilitator Jen Scumaci from SME Strategy for her expert advice on "How to Improve Employee Productivity".


JEN'S PERSPECTIVE

Hi, it's Jen here. I'm a Senior Facilitator at SME Strategy. In this section of Leader's Digest, I'll give you my perspective on the topic at hand.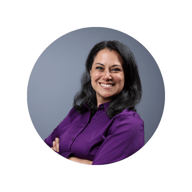 The current economic outlook for 2023 is fraught with uncertainty, which makes this question even more pressing for companies that are looking to remain competitive and profitable. In an effort to cut costs, downsize, and get the most out of limited resources, managers are often left wondering if there is a magic potion they could add to the water to make their employees work faster.
Unfortunately, there isn't a single solution to this complex problem, and simply pushing employees to work faster may not be the most effective way to increase productivity.
As a manager, CEO, or leader in any organization, you understand that employee productivity is a crucial metric to track. However, how do you define, measure, and ultimately improve it?

Create a clear picture of what "Productivity" means within your organization.
This requires engaging frontline workers and leaders to define productivity and ensure that everyone is on the same page. By capturing the current state of productivity and comparing it to other important business metrics like profitability and labor costs, you can get a more informed understanding of your organization's productivity level.
Once you have a clear understanding of your current state of productivity, you can set goals for what you want productivity to look like in the future. However, it's crucial to measure productivity consistently and keep other factors as consistent as possible.

Remember do not just focus on your managers when creating a clear and accurate picture of productivity, you also need input from your frontline workers.


Productivity isn't just about numbers and metrics; it's about people.
Taking a human-centered approach to creating a productivity picture is essential to success. Companies that invest in creating psychologically safe workplaces have been shown to have 50% higher performance and productivity. Ensuring that your employees feel safe and secure while they're on the clock is one of the most important things you can do as a manager or leader to improve productivity.
If you're struggling with productivity in your workplace, consider reaching out to SME Strategy for expert advice and experience. By taking a human-centered approach and engaging your employees and leaders, you can redefine productivity and improve your organization's performance. With the current economic uncertainty, investing in your people and optimizing your operations is more important than ever.
FURTHER INSIGHT
To gain a well-rounded perspective on the best practices for strategy and leadership success in 2023, we recommend reviewing these pertinent articles.
Productivity Is About Your Systems, Not Your People

Insights from HBR



The benefits of an individual approach to improving the productivity of your employees are limited. This article argues that productivity is not solely about improving individual performances, but rather the systems and processes that organizations put in place. It suggests that managers should focus on optimizing workflow and eliminating unnecessary tasks to improve overall productivity.




The New Employee KPIs: How To Measure Productivity And Performance When Working Remotely

Insights from Forbes

As a CEO leading remote teams, measuring productivity can be a daunting task. But don't forget, productivity is not just about numbers, it's about people. This article explores the new key performance indicators (KPIs) that companies can use to measure employee productivity and performance in a remote work environment, and highlights the importance of setting clear expectations, communicating regularly, and focusing on outcomes rather than activities.


How SMEs Can Improve the Productivity of Their Virtual Teams

Insights from SME Strategy

Are you struggling to maintain productivity with your remote team? This article provides practical tips on communication, goal setting, accountability, and team building. Implementing these strategies can lead to increased engagement, better performance, and stronger team culture, ultimately resulting in a more productive remote workforce.
CONTRARIAN CORNER
In this segment of Leader's Digest, we highlight a new approach to dealing with the topic of discussion. This will identify alternative modern solutions for your consideration
Take a look at the following article, which applies a different perspective on how to improve employee productivity in your workplace
The overlooked essentials of employee well-being

Insights from McKinsey

Management teams often focus on employee productivity systems and data, neglecting the importance of fostering physical and mental well-being through autonomy, social connections, and support. In this article, McKinsey emphasizes the critical elements of well-being, including positive relationships, a sense of belonging, and personal and professional growth. A comprehensive well-being strategy that aligns with business objectives and culture can build resilient, agile, and productive teams.

LIGHTS, CAMERA, ACTION!

Here are some of our actionable tips that you can use now to begin the process of improving the productivity of your team.

12 Time-Tested Techniques To Increase Workplace Productivity


Insights From Forbes

Does your organization actively have operational tasks ( training) incorporated into its strategic plan to improve productivity? Learn how to improve productivity with these 12 time-tested techniques and foster a positive work environment for enhanced engagement and productivity.



Insights from Entrepreneur

Are you struggling with productivity in your organization? This article provides practical tips to boost productivity by up to 40%, and to Finally, learn how to say "no" and focus on what truly matters.

Three Truths behind Employee Productivity (& How to measure and Improve it)

Insights from SME Strategy

Struggling to improve employee productivity? It all starts with how you measure it. This article provides three essential truths behind employee productivity. By following these truths and implementing effective measurement techniques, you can identify areas for improvement, motivate your team, and increase overall productivity.
WEIGH IN
You're invited to become a part of the conversation.
Participate in this poll question:

What do you believe is the most effective way to improve employee productivity in your organization?
More Training & Development
More Flexible Work Options
Performance-Based Bonuses
Promoting Workplace Positivity


Click here to provide your answer and view the collective results.

SME STRATEGY NEWS
There's always a lot going on at SME Strategy. Here's a snapshot of recent and upcoming articles, events, and news.
YOU'RE INVITED: STRATEGY & LEADERSHIP DIAGNOSTICS SESSIONS IN VICTORIA, B.C.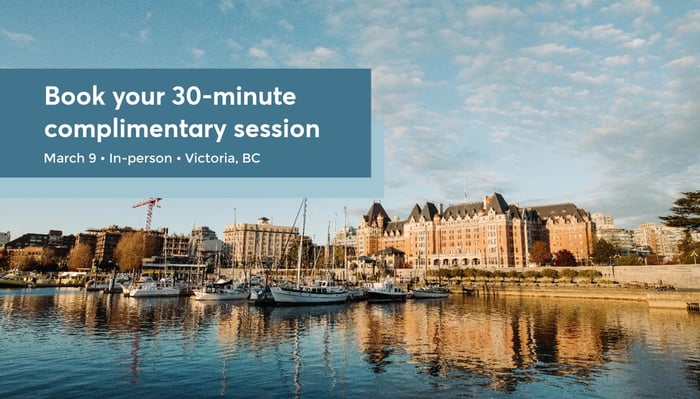 SME Strategy is offering complimentary in-person virtual "Strategy & Leadership Diagnostics" consultations for senior leaders with Chief Client Officer & Senior Facilitator, Jenna Sedmak, on March 9, 2023 in Victoria, BC.


During the 30-minute consultations, we will discuss and analyze up to three strategic questions or concerns for your organization to help get to the bottom of and address core issues that may be preventing your organization from reaching its full potential or achieving its full impact.

Book a consultation through the provided link. Upon confirming your booking, you will be sent the location information.

Click here for details
THE ALIGNED STRATEGY COURSE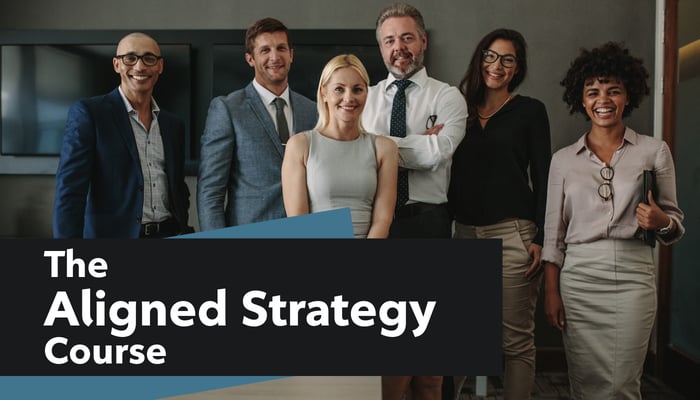 Are you a senior leader, a solo strategist, or an organization in its early stages that wants to learn more about strategic planning?

In the SME Strategy Aligned Strategy course, you'll learn how to lead the strategic planning process with your team, as well as:

✅: How to create a clear vision, mission, and values that your team will buy into.
✅: How to get your team aligned and clear on your most important priorities.
✅: How to get your teams to set clear and measurable goals that help everyone get aligned on what "good" looks like.
Click here to learn more about this online, self-paced course that delivers results.
ABOUT SME STRATEGY
SME Strategy facilitates strategic planning and helps teams implement their plans through regular check-ins, executive coaching, and team development. We've successfully crafted hundreds of strategic plans for organizations active in more than 35 industries.
Our readers' favourite posts