How to Assess Your Workplace Culture
By Ayme Zemke - November 18, 2020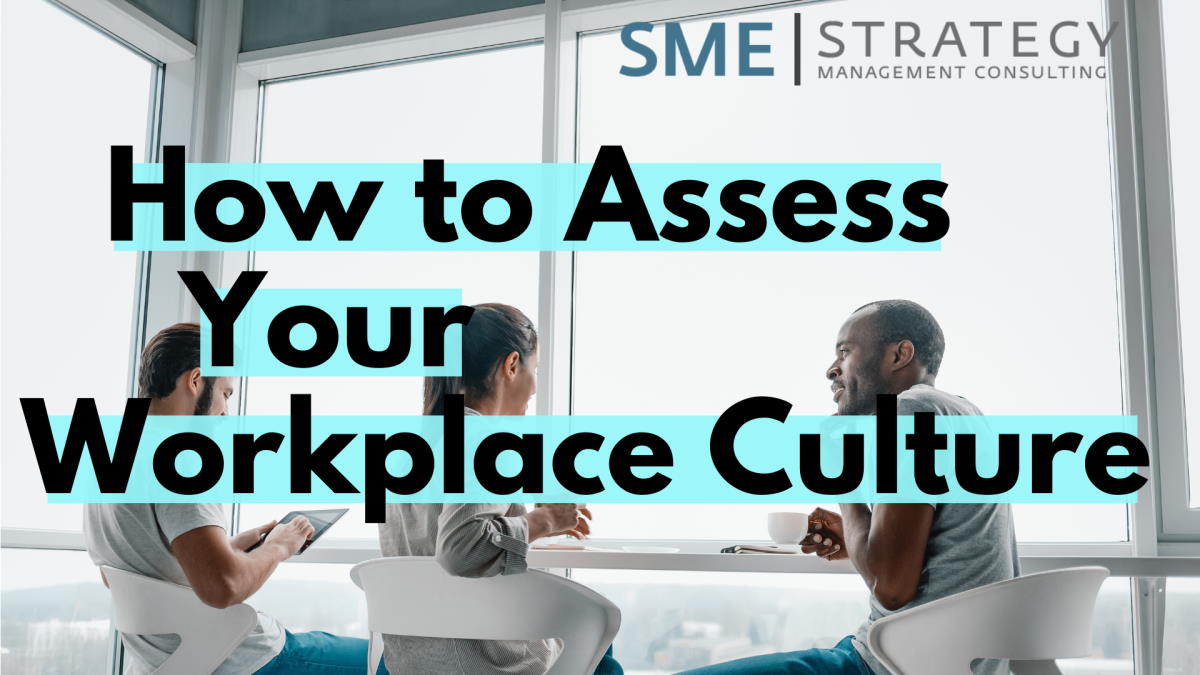 The COVID-19 pandemic and resulting economic recession have radically altered how businesses operate, creating significant changes to business strategies, workplace culture and the employee experience. Maintaining a strong organizational culture and connections with employees despite these challenges is essential for small and mid-sized businesses as they pivot to navigate through the pandemic and beyond.

Seek Employee Input
Some of your employees are likely experiencing high levels of stress and anxiety as their everyday life continues to be disrupted. Proactively seeking their input, listening to their feedback, and incorporating the data and insights into business continuity plans is a critical business strategy during this challenging time. Workplaces built on relationships, interaction and problem-solving help people thrive. Listening develops trust between leadership and employees and provides crucial perspective and insights to guide what's needed.
Having a strategic planning session soon? Make sure you're asking the right questions:
Traditional methods for assessing workplace culture like bi-annual employee engagement studies alone are insufficient for keeping a real-time pulse on the health of company culture during times of rapid change. Organizations must integrate additional assessment methods into their internal communication strategies and review them regularly. Even if leaders are unable to act on all feedback, the simple gesture of asking for and acknowledging input is valuable. Consider these top methods for assessing workplace culture that goes beyond the employee engagement survey.
>> Watch: How to Build a High-Performance Culture
Method 1: Pulse Surveys
Checking in with employees through pulse surveys is an important way to monitor their engagement, identify gaps and keep connections and culture strong – especially when some or all employees are working remotely. Pulse surveys provide valuable insights about how employees are managing through waves of change and what is needed to support them. They can quickly indicate how employees are feeling, identify what's working and what's not, and uncover ideas to support the business and people. When used consistently — every two weeks is optimal — pulse surveys can help teams stay focused on delivering strategic priorities, despite working in ways that are new to many people.
Pulse surveys should be short and easy to complete. Present questions in a multiple-choice or scaled format with minimal open-ended questions. This makes data analysis fast and allows for trend monitoring. The faster leaders discover insights, the faster they can act. Be sure to connect employee input to actions whenever possible and regularly share key findings to show employees their input is heard and valued. This kind of transparency will encourage continued participation. The most effective pulse surveys cover five key areas: employee well-being, leadership, communication, resources and culture.
Watch: Why Culture Eats Strategy for Breakfast
Method 2: eNPS Score
The Employee Net Promoter Score (eNPS) asks employees, on a scale from 0-10, how likely they are to recommend their company as a place to work. An organization's eNPS score is calculated using a formula that considers the number of "promoters" (those who answer 9 or 10) and "detractors" (those who answer 0-6). The eNPS is useful as a baseline measure as it's a direct reflection of the health of workplace culture. Organizations should strive for strong scores and continuous improvement. Leaders can insert an eNPS score assessment into an existing survey, employee reviews and exit interviews.
Method 3: Retention and Recruitment Metrics
Research shows engaged employees are motivated and inspired to accomplish work at a higher quality, with better results. Organizations with healthy workplace cultures can attract and retain top talent, solidifying their competitive advantage for staying power long after the pandemic. Organizations that benchmark and set retention and recruitment goals can then implement innovative strategies to make the organization a better or more desirable place to work. Retention and recruitment metrics track average tenure length and how long it takes to fill a role. If average tenure length decreases and/or the time it takes to fill a role increases, this could indicate a problem in the organization's workplace culture. Use these metrics when any time you're doing strategic planning and assess them when facing a retention issue or recruiting for a highly competitive role.
Incorporate Insights and Report Back
Culture requires continual attention – especially amid a global pandemic. Evaluating the insights gained through these methods can provide important guidance on how to support and strengthen the culture and identify which resources will best empower employees. Use a multi-channel approach to engage employees in a variety of ways to provide information, share ideas and work together. Leaders who better understand their employees can use that information to provide support and inform communication.
According to a 2020 Failure to Engage report, 44 percent of employees who called their company horrible at acting on feedback plan to look for a new job compared to 28 percent who called their company awesome at acting on feedback. Further, 90 percent of workers said they are more likely to stay at a company that takes and acts on feedback. Employers who understand the value of assessing the culture and proactively communicating its efforts and actions back to employees are the ones most likely to succeed long-term.
Want to create your own strategic plan from scratch?
No one can predict the duration or severity of COVID-19 and the long-term impact it will have on organizations, the economy and communities. However, leaders can communicate with and support their employees. Listening and providing clear, consistent information is essential to successfully manage through times of crisis, confusion and uncertainty. Making workplace culture a priority – both during and after challenging times – is good for business.
Our readers' favourite posts