Planning & Evaluating your Recruitment Strategy
By Kelly Barcelos - August 11, 2020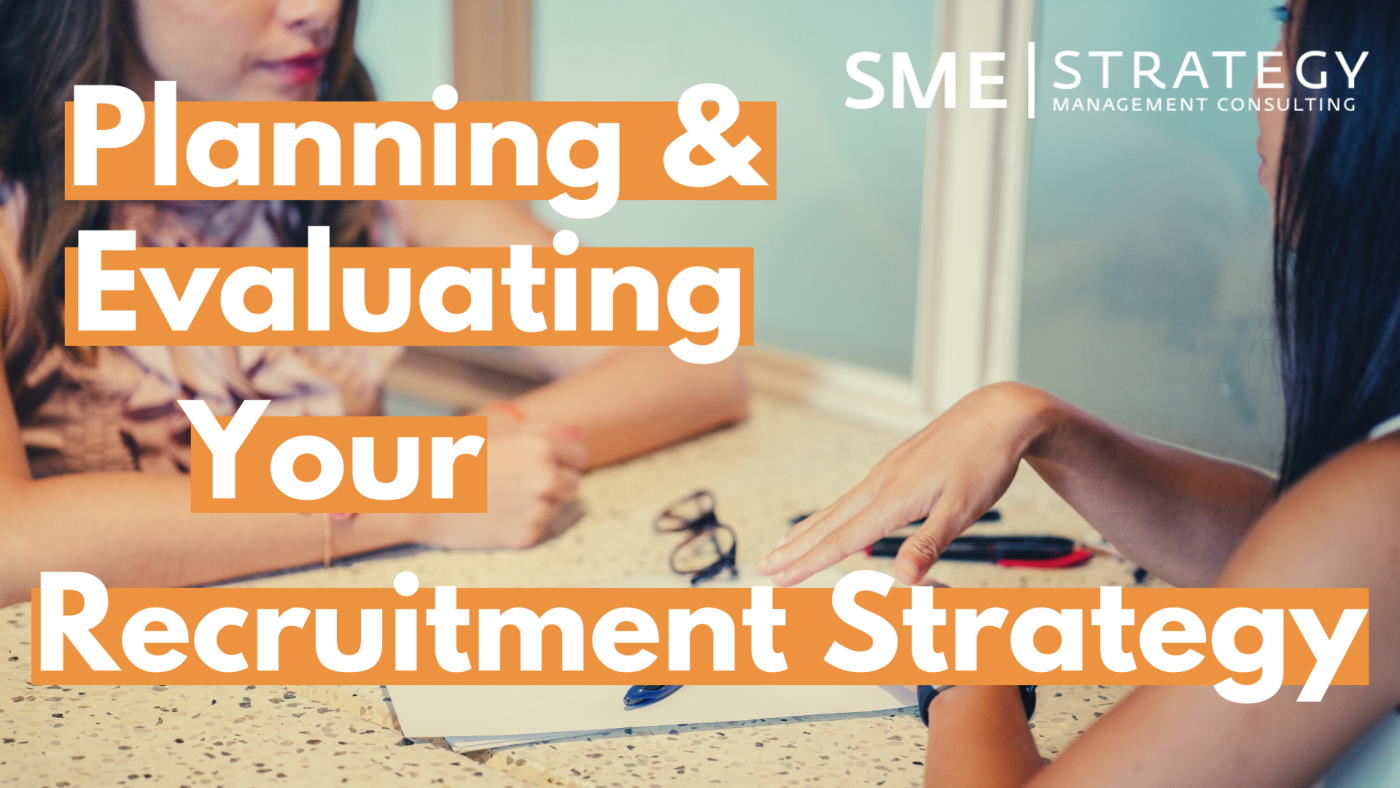 Amidst the struggle caused by the new virus-initiated turbulence, organizations are compelled to rethink the role of Chief Human Resource Officers (CHROs) and their cruciality at the strategic planning table, especially when it comes to responding to the global COVID-19 pandemic.
COVID-19 is certainly creating a paradigm shift towards a human-centered, systems-minded approach that can adapt to the demands of a remote, virtual workplace culture. In such times, CHROs are on the front line and must assume the onus of achieving long-lasting workforce resilience.
Having a strategy session soon? Make sure you're asking the right questions:
The question is, how do we plan and evaluate the human resources recruitment strategy in these uncertain times? The road map can get complex, but every organization needs to look at three critical aspects for making 2020 successful:
setting the right metrics
creating actionable goals and tracking efforts
re-engineering strategies with the constantly evolving market scenario
How to set Recruitment Metrics
Setting the right measurement parameters and key performance indicators (KPIs) are fundamental to creating actionable recruitment goals which will define your company's growth. There are several recruitment metrics, some of which include:
Cost per Hire is the total cost involved in talent acquisition, from sourcing to onboarding. Measuring this metric helps an organization evaluate the efficacy of their recruitment process, and take initiatives to further streamline the recruitment funnel.
Quality of Hire evaluates the quality of your new talent and their value addition to the company's growth in the long term. This is slightly difficult to determine, but goes a long way in uplifting the organization's retention rates and optimizing hiring resources.
Time is a valuable resource. This parameter helps determine how much time it takes to fill a position from the moment it becomes vacant, and is very useful to help an organization identify and focus on its most effective recruitment strategies.
Setting Recruitment Goals
In any business or process, the most successful goals are the ones which are SMART – Specific, Measurable, Achievable, Realistic and Time-bound. To plan an effective recruitment strategy, set SMART goals that help you with a clear vision and actionable road map.
Learn how to set measurable goals that you & your team can crush:

S – Specific: Clearly define your hiring objective from a strategic perspective
M – Measurable: Have KPIs in place to quantify your goals
A – Achievable: Ensure that you have the resources and skills needed to accomplish the goals
R – Realistic: Check if your goal is significant and worth the time and effort
T – Time-bound: Set your goals with a target date in mind

Prioritizing HR goals - keeping in mind the company's broader strategy, is critical to ensure
that the organization's targets are not missed because of 'people-issues'. Regularly
evaluating your goals on a monthly or quarterly basis will help you track performance, and
allow you to adapt your strategies to newer and more competitive challenges in changing
market scenarios.
Achieving Recruitment Goals
Successfully achieving recruitment goals is as critical for HR professionals as setting the right metrics and goals. Let's look at some recruitment strategies which will help you make significant improvements to the recruitment process and thereby attract the best talent resource for your organization.
Culture is slowly becoming one of the most important aspects for attracting the right talent and
driving the company's strategic growth. Workers have a much wider choice given the
serious shortage of talented workers in the workforce. 70% of professionals in the U.S. today would not work at a leading company if it meant they had to tolerate a bad workplace culture.
While competitive wages certainly matter, your culture will be your greatest strength for retaining
the best employees and attracting new talent which thrives in that culture. And thus,
employer branding is an integral aspect of presenting your cultural values to prospective
employees.
Three quarters of hiring staff say it's easier to attract top talent when the candidate knows about your organization.
The message is clear: a strong, value-based work culture, coupled with serious investment in
employer branding, is a powerful business tool in 2020.
Enhancing your Career Page
As we transcend towards completely digitizing our lives (a phenomena further catalyzed by the COVID-19 pandemic), it is more crucial than ever before for companies to have informative and appealing career pages. 59% of candidates visit the company website after discovering a job.
If you do not have the development resources to build a career page with strong UI/UX, you can ensure that the content is clearly descriptive of the organization and the role, and that the application process is seamless. A well updated career page significantly helps reduce the initial screening time, and a smooth application process prevents any dropouts of talented employees at the initial stage.
Improving the Quality of Job Descriptions
Successful recruitment cycles are the ones which begin with the hiring managers coming up with a detailed candidate persona, and recruitment managers vetting the candidates carefully to match this persona. Broad, wordy or ambiguous job descriptions result in increasing the time to hire because of attracting a mixed talent pool and a longer vetting process.
High quality job descriptions attract high quality applicants who are well versed with what is expected of them. Furthermore, it will give you a chance to evaluate the candidates on more important values like work ethic and cultural fit, thus improving your Quality of Hire (QoH).
Optimizing the Recruitment Process
Companies lose as many as 89% of potential candidates due to a prolonged screening process. In order to avoid this and expedite the process, you can invest in a feature-rich applicant tracking system. Your productivity must be your priority. Ensure that you spend more time interviewing worthy candidates rather than screening and filtering applications.
Furthermore, a smooth, automated recruitment process also ensures that you get more time in positive communication. Job applicants who do not receive an offer are 80% more likely to apply again if they had a positive candidate experience. This is a sincere investment in employer branding, and building a rich talent community.
>> Read more: The Best Applicant Tracking Software
Building a Talent Community
A successful recruitment cycle is one in which you have a successful current hire and a rich pool of future hires ready to tap into whenever an opportunity opens up. While you may not extend an offer to every good candidate for today's position, you can build a community of previously vetted candidatures which can be directly leveraged at a later stage.
Recruitment marketing efforts will further keep this community engaged.
Attending or hosting recruitment events also greatly improves the talent community that you have. These events help you connect with genuine talent who can evaluate your organization upfront and thus increase your ROI on employer branding. A healthy talent pipeline is directly proportional to reduced time-to-hire and a great quality of hire. Not to
mention, it gives you a significant edge over your competitors at any given point of time.
Need a strategic plan? Create you own from scratch with our course:

Recruitment strategy and planning has gained prime importance today. For an effective recruitment strategy, it is essential that you start with SMART goals, while always keeping space for evaluating the goals and being flexible with the need of the hour. Pivot your organization by leveraging on strategies which work, improving performance on failed
strategies and formulating new strategies to adapt to changing times.
May you have a successful 2020 during these challenging times!
Our readers' favourite posts