How to Retain Top Talent & Ensure Strategy Execution
By Anthony Taylor - July 30, 2019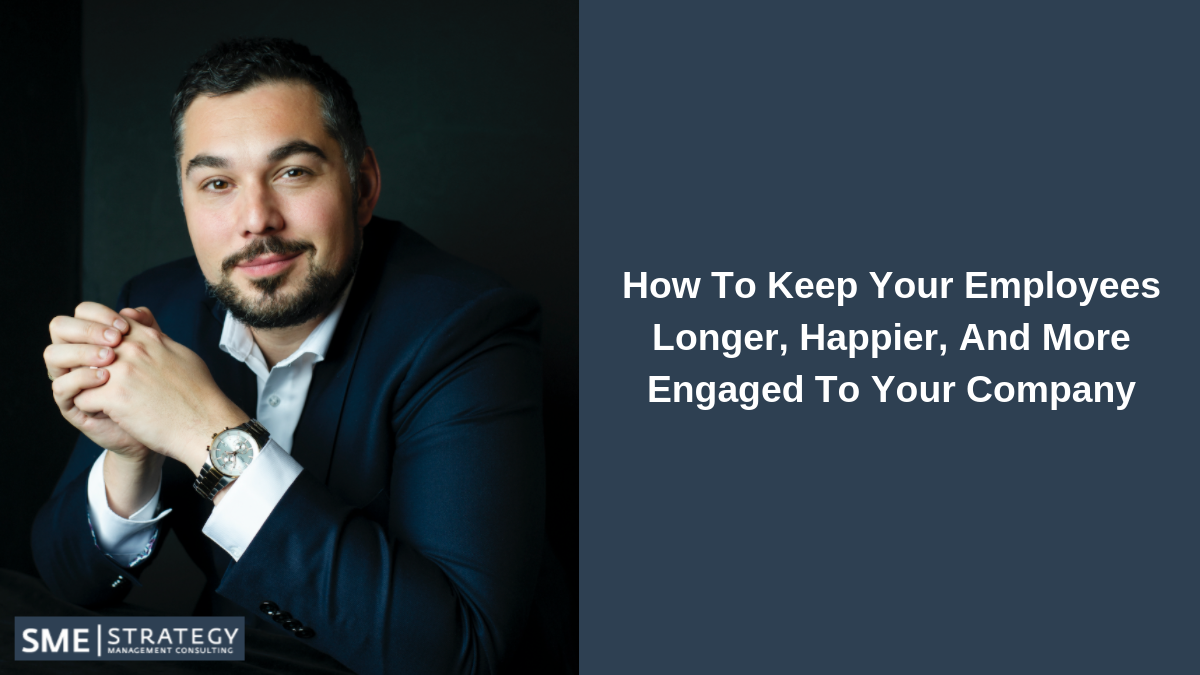 Are you looking to keep your employees happier and more engaged (and employed longer) with your company?
According to Gallup's research on employee engagement and satisfaction, they found that two thirds, or 66% of employees are actively disengaged in their work. Disengaged workers are less productive, and this lack of productivity has a huge impact on a company's bottom line.
Strategic Planning
If you have a lot of people that are quitting unexpectedly or are simply not producing, I want to invite you to take a closer look at the actual source of their disengagement. This is where strategic planning comes into play. Strategic planning is an opportunity to not only fix the issue of people leaving but also to increase the profit potential within your organization.
People Don't Quit Jobs
People quitting has more to do with the management than it does the actual job. When creating a strategic plan you need to consider if the right people are in the right seats of the company. Do your leaders have the right skillsets for guiding your employees? If there are multiple people leaving one department, it is imperative that you take a look at who has been placed in charge.
Set Clear Goals
Having a strategic plan in place ensures that you have clear goals for your employees so they know exactly how they should be contributing. I don't know about you, but if I don't have something bigger in my life that I am working for, professionally or personally, life tends to move at a slower, much more boring pace. The same is felt when it comes to your employees on the job. If they are unsure of their "why" at work, the job itself becomes monotonous. They show up, they work, they get paid, they go home. There is no challenge for them to rise to.
As in life, employees need a clear goal to reach or challenge to overcome in order to understand exactly how it is they are to contribute to the job. If they are missing those key pieces of information, why would they even want to continue on working? Just imagine if you were playing a board game and you didn't know the rules or what the end expectations were. Feelings of frustration would be forefront simply because you didn't have the correct information needed to know how to move your game piece forward and make it to the end.
Avoid Feelings of Frustration
We can avoid these sorts of reactions by having a strategic plan in place. I encourage you to create your plan, make it known to your staff and ensure that you have the right skillsets in places of management to make it all happen. When you do you will start to see more engagement, energy, and productivity throughout the office because everyone has a clear strategic plan and knows exactly how they can contribute to it.
Are you developing your organization's strategic plan?
Work with a facilitator, or lead the process yourself:
Our readers' favourite posts