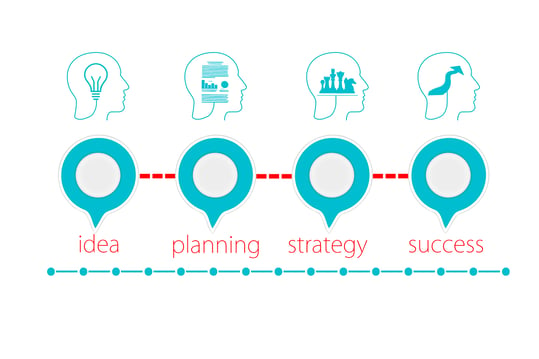 Image from Creative Commons
We often encounter questions about the frequency that organizations should update their strategic plan, such as: how often should strategic planning be done or how often should we update our business strategy? The answer is that it depends!
Each organization operates within a system, influenced by both internal and external forces, including technological changes, industry disruptions, fluctuations in the economy, as well as social and cultural trends. Furthermore, every industry and organization may be impacted by these differently. Fast paced organizations in the tourism or technology sector may review their strategies every month, while slower paced organizations, like government or sports teams, may update their strategy every one to three years.
There is no one-size-fits-all timeframe for strategy. How often you choose to update your strategic plan is less important than moving through the process on a cyclical basis. The main purpose of strategic planning is to make sure that everyone within your organization understands its mission, vision, and values and that they are aligned and empowered to make the best decisions to effectively achieve the organization's goals. The first step in creating this alignment is to communicate with your team early on in the strategic planning process. We've designed some questions that you can ask your team prior to reviewing your strategy:


Whether your organizational strategy is updated every month, every quarter, or every few years, understanding the purpose and process of strategy is more important than creating a document. Strategic planning is not a one-time or static event - It is cyclical, and involves strategic thinking.
Once you've moved through the strategic planning process, (If you don't know what this looks like, we've got you covered) you can begin the implementation phase, where strategy and performance must meet for success. Strong leadership that role models your desired culture of success can help reinforce behaviours, as long as your team is aligned and bought into your strategy. If done right, every decision your people make will support your organization's strategic initiatives and goals.
If you're not sure how often your organization should review its strategy, or if you're new to the process, skilled facilitators can help you decide what's best for your business.