What Instagram Can Teach You About Strategic Planning and Business Strategy
By Anthony Taylor - March 28, 2016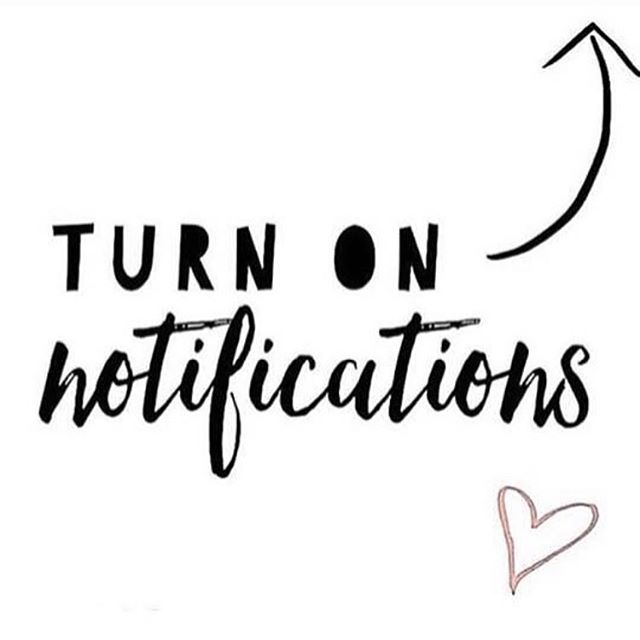 As a Manager, CEO, Executive Director, or another member of a leadership team, you might not be the one using Instagram in your organization as part of your strategy. You can, however, learn from it when it comes to implementing your own business strategy and change management initiatives.
Let's face it, not many people like change, but change is
sometimes
often necessary to make things happen.
Instagram is making a fundamental change to their platform that's going to hopefully help them fulfil their business strategy, although it may adversely affect some of their users in the process. You can learn from both of these groups.
If you're not aware, Instagram is going to change the posting algorithm from showing posts in chronological order to showing ones that are "of most interest to you", based on likes and engagement.
What does the Instagram change mean for the users?
From a business strategy perspective, users will now have to increase the amount of engagement with their communities to get their posts seen. There will probably mean more of an emphasis on hash tags and keywords to get your posts shared with new audiences.
Without engagement initiatives like hash tags, likes, and comments to get your stuff in front of your users, you'll have to ensure that users sign up to get notifications about your posts (which this analyst thinks will be especially challenging as time goes on)
In the same way that written content has shifted to giving more SEO juice to higher quality articles, Instagram is making users focus on creating a higher quality experience with valuable pictures and content. This will hopefully reduce the amount of promotional posts on there, which will cause brands and users have to re think their business strategies on Instagram.
What you can learn about your own strategic planning and business strategy?
Your organization always needs to be aware of what's going on in the world around you.
When you're creating your strategic plan, it's so important to not only identify the external environment now, but also where trends are going in the future so you don't get caught off guard.
One useful tool for this is scenario planning that helps you assess what trends are taking shape and possible impacts that may exist for your business in the future.
If you're a brand that's been leveraging Instagram as a business strategy, I don't know how that's going to affect you in the future, but what I do know is that you'll be feeling some changes soon (hopefully for the better).
What does the algorithm change mean for Instagram's own business strategy?
Instagram made these changes to move themselves closer to accomplishing their mission and vision.
Even if the strategy in its essence was designed to help them target customers to create a better experience for its advertisers, the CEO is customer focused (this is why he's so successful) and is doing these changes to provide a better-curated experience.
These excerpts I found in regards to their mission and vision, as well as a snippet from an interview in 2013, show how their strategy is aligned with their vision, mission and values:
Instagram Vision
We created Instagram to solve three simple problems:
Mobile photos always come out looking mediocre. Our awesome looking filters transform your photos into professional-looking snapshots.
Sharing on multiple platforms is a pain - we help you take a picture once, then share it (instantly) on multiple services.
Most uploading experiences are clumsy and take forever - we've optimized the experience to be fast and efficient.
Instagram Mission
We're building Instagram to allow you to experience moments in your friends' lives through pictures as they happen.
From: Kevin Systrom, Instagram's man of vision, now eyes up world domination- The Guradian 2013
"If you're seeing something interesting happening in Syria, or Egypt, we want to give people a voice so they can broadcast to the world. The balance between editorial and algorithmic is going to be really interesting because there's no one person that can figure out what you should be looking at."
"In five years, I want to see not just content from my friends but my morning news on Instagram, from multiple channels.
"I want Instagram to be the place I learn about the world."
It's clear that Instagram is continuing to fulfil their business mission and purpose and this new move will helpfully help them create more value for their users in the future.
What you can learn from Instagram about your own strategic planning and business strategy:
When you're looking at making significant changes to your business and your strategy, it's imperative that it aligns with your business vision and purpose.
Not only will it make the change worth while to implement (because change is already hard) but it will also help your team get behind the change and better understand the reasoning for these changes (which will make your communication strategy easier as well).
Aligning your purpose with your core customers and the using that, as a tool to help guide your business strategy is always a winning proposition.
What remains to be seen is how brands, yours and others, will adapt to these new changes. There is certainly a lot of resistance to the Instagram change now (like all change projects), but over time (external) people & customers will likely get used to it. When working through strategic change internally, however, it is important that your entire team is aligned and bought-in, otherwise they may be apathetic or even adverse to the change, preventing your organization from reaching its goals.
Do you have an upcoming strategy meeting?
Learn how working with a facilitator can help you maximize your session:
Our readers' favourite posts