Top 10 Books on Strategy & Leadership: This Month In Strategy, September 2017
By Jenna Sedmak - September 26, 2017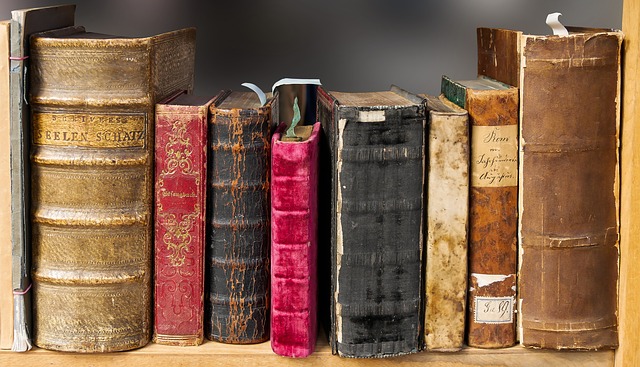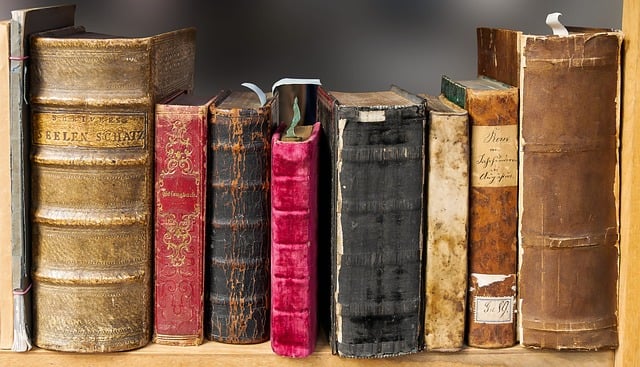 Image: Public Domain Pixbay
Looking to add to your reading list this fall? We've reviewed 10 books on strategy and leadership, and here are our favorites (in no particular order):
Blue Ocean Strategy: How to Create Uncontested Market Space and Make the Competition Irrelevant by W. Chan Kim and Renée Mauborgne
The Blue Ocean Strategy looks at what's going on outside your business, and how your organization can get ahead of your competition by finding your own Blue Ocean. This book explains, with great clarity, the theories and principles behind the Blue Ocean Strategy, and has a website where you can access useful tools to supplement the reading.
We included the Blue Ocean Strategy on our list of our favorite business strategy frameworks.
Drive: The Surprising Truth About What Motivates Us by Daniel H. Pink
Pink challenges the traditional beliefs about human motivation and shares his secrets to real performance drivers and outlines the difference between scientific research and the contradictory way that many businesses operate. He reviews three important keys to motivation: mastery, autonomy, and purpose.
In an episode of our Strategy & Leadership podcast, Jeremy Bailey, the Creative Director of Freshbooks, chatted with us about how to align teams and influence creativity based on many of Pink's principles on human drive and gave us this book recommendation!


Open Leadership: How Social Technology Can Transform the Way You Lead by Charlene Li
Li explains how leaders can be open, yet controlled, simultaneously. Her book addresses how we are taught to be authentic, yet many organizations don't allow for this. Li created her book as a resource to help guide leaders to consciously use social media in a way that embraces openness in the fast paced business world.
Alignment: How to Get Your People, Strategy, and Culture on the Same Page by Anthony C. Taylor, Managing Partner of SME Strategy
Full disclosure – this is our book, but we know it will bring value to you and your team. In this book, Anthony shares his approach for eliminating communication silos, getting teams to agree on a common direction, and creating a strategic plan with success. In this book you will learn how to create a vision that inspires your team, improve communication within your team, how to structure the entire strategic planning process, and how to create a results driven culture.
Leaders Eat Last: Why Some Teams Pull Together and Others Don't by Simon Sinek
Sinek explains how to foster a culture of people who are inspired at work, by sharing important information on how to effectively lead teams in a motivating way. Based on observations of leadership in the Marine Corps, Sinek established a theory about how good leaders make sacrifices on behalf of their team members. Based on scientific research on human biology, he explains how people need to feel safe in their environments to flourish. Transferring theory to in office practice, good leaders make their employees feel safe and valued.
HBR's 10 Must Reads on Strategy – Articles by Various Authors
This compilation features 10 articles, featuring What is Strategy? By Michael E. Porter. These articles have been carefully selected by HBR to help your organization develop its strategy. This is a perfect read for those who are looking on a variety of information on strategic planning, but might not feel they have the time to dive into a novel.
Competitive Strategy: Techniques for Analyzing Industries and Competitors by Michael E. Porter
Differing greatly from the Blue Ocean Strategy, is the Competitive Strategy. Porter analyzes how to bring structure to strategic positioning, and links cost and pricing to profitability. Though this is one of the older books on our list, it offers a great time-tested analysis of how to understand your competitors and asses your industry.
Playing to Win: How Strategy Really Works by A.G. Lafley
Lafley's audiobook directs business leaders on how to determine success and "where to play and how to win." He invites you to address five key questions that can help you move past your competition and build clear and actionable goals.

Lafley has a strong track record as the CEO of Proctor and Gamble and has led multiple products and brands to the top of the market.
Nimble, Focused, Feisty: Organizational Cultures That Win in the New Era and How to create Them by Sara Roberts
Roberts explains how in today's era, culture is more important than ever, and that it should be an important part of a good business strategy. She explains that in order for an organization to thrive, culture must be a top value. Culture doesn't happen by accident; it is carefully designed to foster agility and growth.
Execution: The Discipline of Getting Things Done by Larry Bossidy and Ram Charan
It's one thing to have a strategic plan, and another to execute on it. Bossidy and Charan dive into why some companies succeed while other's do not. While having a vision and mission are important, driving results will be what brings success. They explain how leadership, people, and practices all help to define organizational strategy, thus creating a culture of execution.
Do you have an upcoming strategic planning session?
Our readers' favourite posts