How to Streamline Business Operations Post COVID
By Laura May - December 01, 2020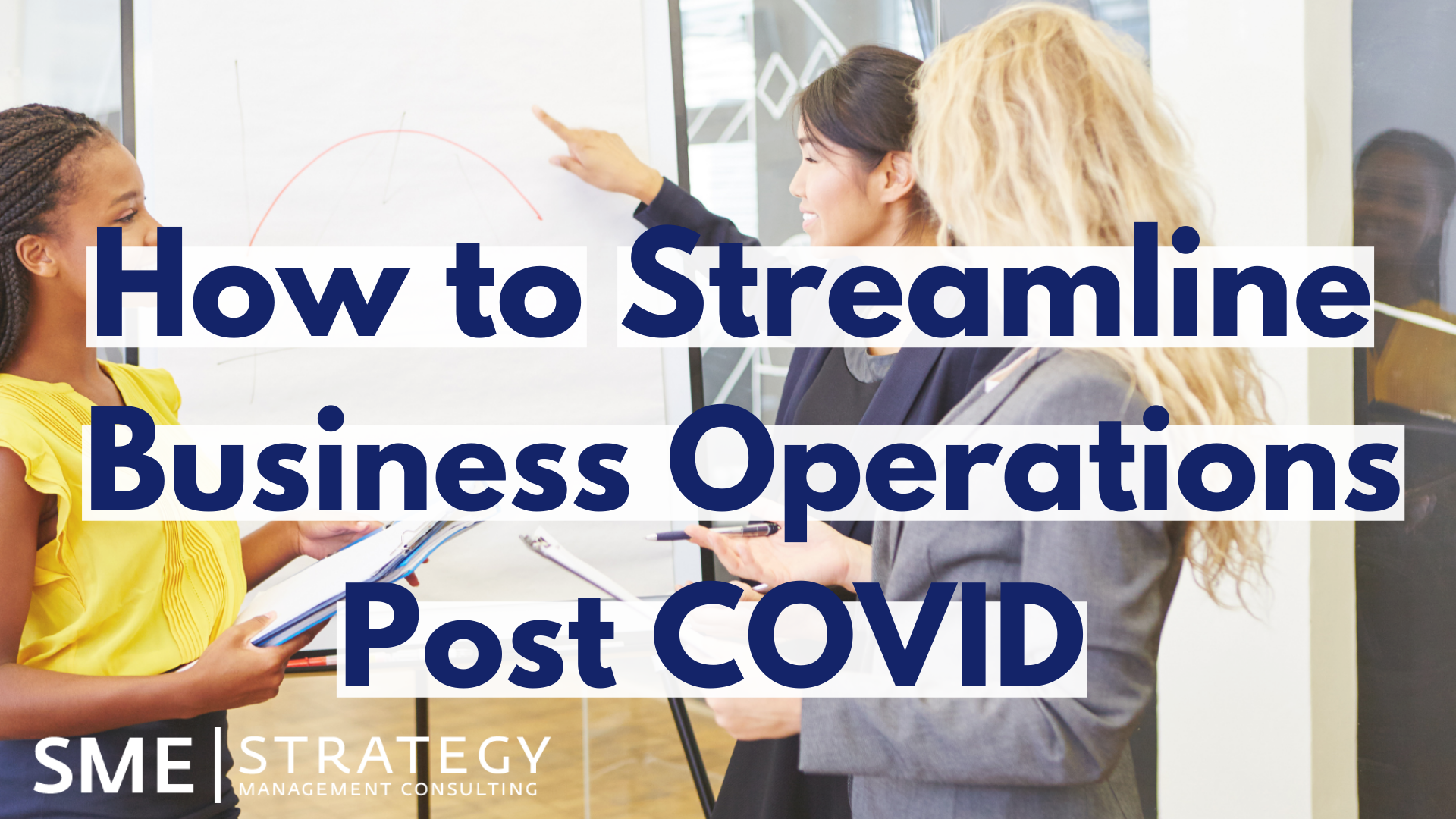 Even though some offices are starting to open up post-COVID, it seems unlikely that things will return to how they were before the pandemic anytime soon. Many businesses are looking at staying fully remote or offering a more flexible approach with a mix of coming into the office and working from home.
In order to recover from the impact of the pandemic, businesses need to make long term adaptations and improvements to optimize and increase productivity. Find out how to streamline your business operations post-COVID below.
Track your time
A starting point for streamlining your business operations is understanding exactly what you and your team are spending time on.
Use time tracking software to monitor how much time you spend on each task and process. Whether it's answering emails, talking to clients, day to day admin, or important project work, you need to track everything. By using time tracking software like Toggl Track you'll get an accurate record without additional time wasted manually logging each piece of work into a system.
Once you've been monitoring it for a few weeks, you'll be able to get a clearer view of which parts of your work take up the most time and where your working day gets held up. You can figure out which processes and tasks are inefficient, and which you need to cut out or minimize so that you can spend more time and energy on things that move your organization forward.
Having a strategy session soon? Make sure you're prepared by asking your team the right questions:
Streamline communication and collaboration
Miscommunication can be one of the biggest blockers to streamlining your business - especially as workplaces start to open up and there's a mix of working from home and coming into the office.
Start by assessing your current communication processes - What tools do you use for email? Are you using a chat software? When and how does your team communicate with each other or with customers? How do you arrange meetings and schedule calls?
Identify every situation where someone in your business needs to communicate with someone else and what tools or software they would use. If you're using different tools for different things, or different processes across each department or team, then you need to work on unifying your communications.
Using one system, such as G Suite or Office 365, across your business that incorporates all the key tools you need to use on a day to day basis will help your team to coordinate and improve your workflow.
For example, G Suite offers a suite of cloud-based tools that can improve productivity and collaboration across your business. It includes everything from email and instant messaging, to a calendar, cloud storage, and video calling.
And because they're all part of the same thing they all work together seamlessly - it's easy to arrange meetings and share updates across the team. Plus Google Drive makes it straightforward to create, share, and edit word documents and spreadsheets in real-time to reduce issues with collaboration.
> Watch below to learn how to re-gain a competitive advantage when returning to the office post-COVID
Improve your project management
Another key part of streamlining your business operations is to ensure you're effectively managing your workload through project management. By improving your project management you can make sure that everyone in the business is clear about exactly what they need to be working on and when.
The best way to approach project management is to break every new project down into smaller goals and individual tasks at the beginning. You need a comprehensive list of everything that needs to be done in order for you to meet the deadline.
Even if you're working on long term or internal projects, deadlines and project management are going to be key to streamlining your business. By dividing up bigger projects into more achievable chunks of work your team is going to be far more motivated and you'll be able to get a much better idea of how much progress you're making.
To really streamline your business you need to use a task management tool to keep on top of your project management. A task management tool like GetBusy makes it quick and easy to break a project into tasks that can be assigned to individuals with clear deadlines. They can send automated reminders until the task is complete so you or your managers don't have to check up and remind each person about what they need to do.
If you have neglected project management in the past, now is the time to up your game. Careful management of projects helps you keep them lean and pragmatic, cutting the proverbial fat and helping you hit deadlines and meet your goals as business time and again.
Set goals your team can buy into and achieve. Get our free guide here:
Automate repetitive tasks and processes
As well as communication and task management tools, there are many other ways in which you can use software to automate repetitive tasks and streamline your business processes across different areas such as marketing and customer service.
Marketing is a key part of all businesses, but a lot of the tasks involved in implementing your marketing strategy can be repetitive. Planning out your marketing campaigns ahead of time will save time and make them far more effective than taking a last-minute approach. You'll be able to target specific seasonal events by creating the content ahead of time. Once you've created the content for your campaigns use a social media scheduling tool to schedule your posts for months at a time.
Email marketing can also take up a lot of time, but using an email marketing tool you can create a template and just add in the content instead of starting from scratch each time. You probably already have some automated emails for order confirmations, but you can set up other triggers such as a sign up to your mailing list, adding something to their cart but not checking out, viewing a certain product category, or requesting more information.
Another important area for businesses, especially post-COVID, is customer service. You need to stay connected with your customers, but responding to customer messages and resolving problems can take up a lot of time.
Again, you need to assess your current approach to customer service. Identify common complaints and issues and look into ways to reduce these - you might need to update your website, improve your products or just the product descriptions, update customers about their orders more frequently. It could be as simple as adding more information to your FAQs page.
Once you've done everything to minimize unnecessary customer service messages, then you need to look at a way of optimizing your support system. Customers will have a better experience with your business if it's easy to get hold of you and they can contact you on multiple channels.
To streamline your processes you need a customer service platform that brings all your messages together into one ticket system inbox. You should also set up automated responses letting customers know when they can expect a reply -- this reduces their frustration and makes them less likely to send multiple messages.
Want to create your own strategic plan from scratch?
The key to streamlining your business operations is going to be assessing your current situation, working out the areas that hold you up, and looking for ways to optimize them.
Communication and project management will be an essential part of ensuring your business stays organized, focused, and working productively. But you also need to look at tools and software that can help you to reduce admin and repetitive tasks, and allow your team to focus on the work that really matters.
Our readers' favourite posts