Why NOW is the time to Niche Down & Reconnect with Customers
By Anthony Taylor - September 10, 2020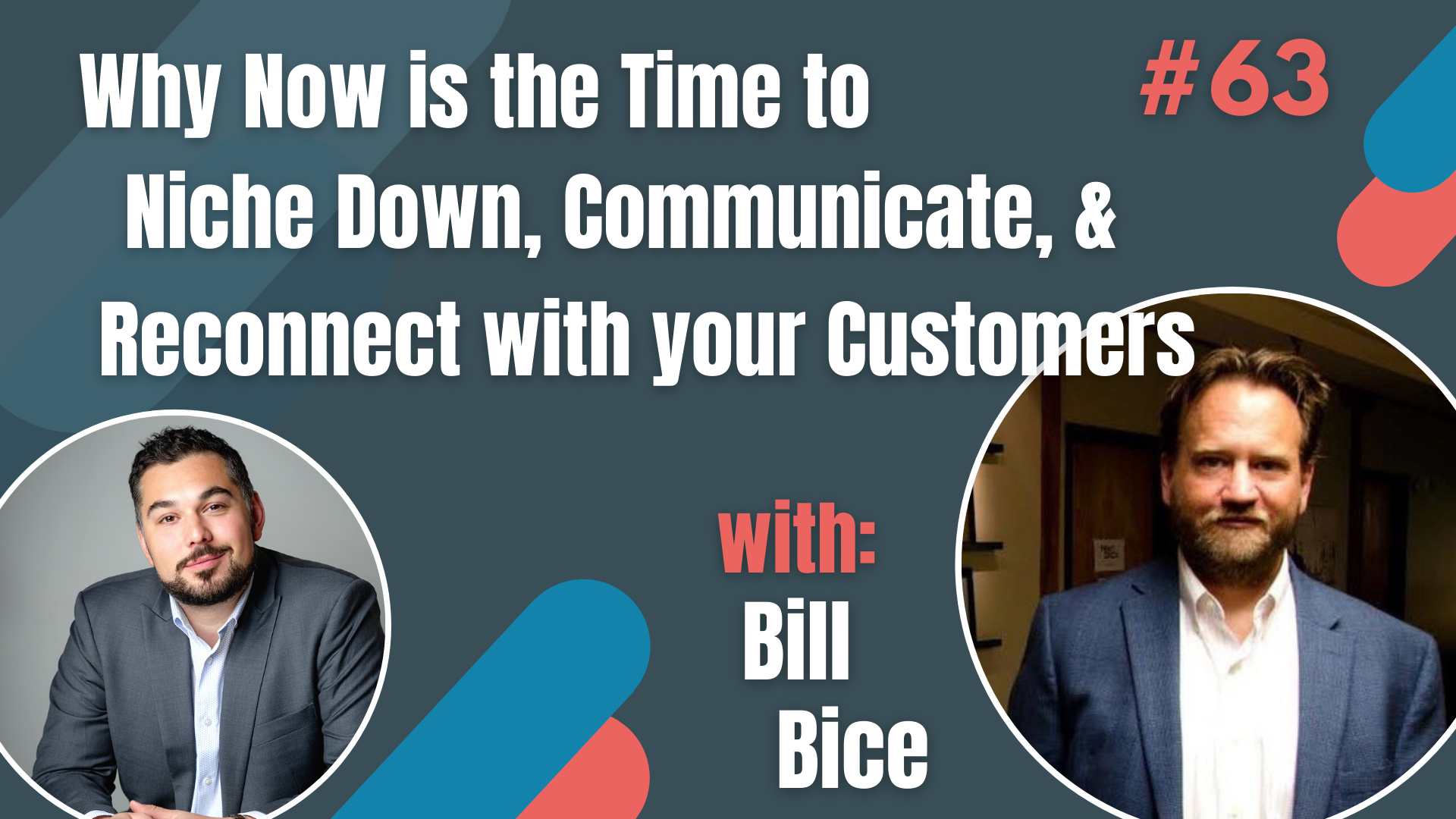 Bill Bice is the Executive Chairman of Boomtime Word of Mouth Marketing and the Co-CEO of nQ Zebraworks. Having started or invested in over 25 different businesses over the course of his career, Bill brings some valuable marketing and business-building experience to the Strategy & Leadership Podcast.
On this episode, Bill breaks down his approach to building businesses, understanding & re-connecting with customers, the impact of marketing and much more.
Here's what's inside this episode:
Bill's niche approach to building businesses and marketing
Bill learned the hard way the importance of dominating a niche and understanding customers from his very first business at 18 years old. Looking back on a time when he was unwilling to listen to advice, he now knows the importance of mentorship and doing what works without re-inventing the wheel.
If you're starting the strategic planning process, make sure you ask your team the right questions:
"Taking care of your own team is how you get the right result for the customer".
Bill stresses the importance of both hearing what your customers have to say and listening to your own team. If you're too internally focused, you'll lose track of what your customers want, and if you focus strictly on your customers, you risk losing the trust of your team. Ultimately, the management team will be most effective when they're able to leverage their whole team and understand the customer.
Bill explains how just focusing on your niche and cutting everything else out is the way to take your business to the next level. Although it may involve many tough decisions and conversations, it's ultimately the way to become an expert in your niche and begin providing value to your best prospects.
Advice for responding to a crisis
"The worst thing to do is go dark".
A lot of companies go dark as their first reaction to a crisis. Bill explains that as the bare minimum you need to address the tone in every communication to make it relevant to the time period. Bill also shares some helpful advice regarding marketing during a crisis, and how times like these are often the best to reconnect with your audience.
Two marketing mistakes most companies make
Lastly, Bill breaks down the two most common mistakes you need to avoid in order to be successful. The first one is talking about yourself, when you should really be talking about what the customer wants. The second is lack of consistency. Bill breaks down how to build a consistent marketing effort and avoid 'random acts of marketing'.
Create measurable goals your team can buy into and drive your organization forward:
To learn more about Bill and his work, visit boomtime.com and visit his LinkedIn page.
Our readers' favourite posts