Risks & Challenges of the AI Revolution with Geoffrey Cain
By Anthony Taylor - June 29, 2020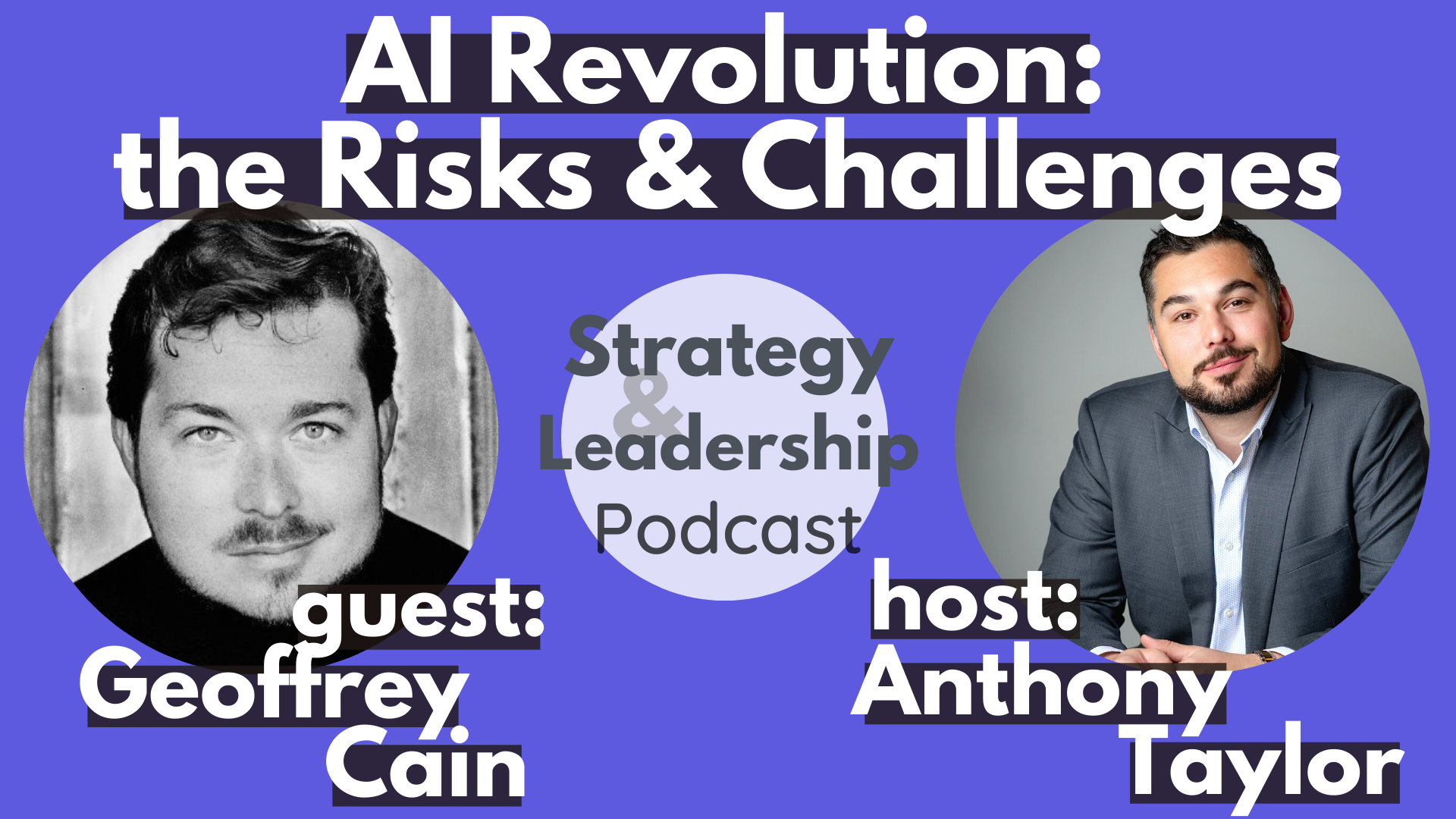 Geoffrey Cain is a business advisor, consultant, and author of Samsung Rising. With experience as an Economist correspondent and contributor to both the Wall Street Journal & Time, Geoffrey brings some exciting overseas expertise in geopolitics and media.
On this episode of the Strategy & Leadership Podcast, Geoffrey joins us to talk about some of things he's seen as an international correspondent and writer, the impending impact of the AI revolution, and his book titled after the South Korean giant, Samsung Rising.
Having a strategic planning session soon?
Some of topics discussed on this episode include:
The major AI revolution on the horizon
Geoffrey is well versed in artificial intelligence, having spent years in China and South Korea, both leaders in the industry. He talks about what the world may look like just 5-10 years from now, with the help of AI, spacial AI and new technology in the world of business.
New challenges & risks businesses will face
Geoffrey mentions the popularity of big data - how business is trapped in the world analytics, and how this presents new challenges. As the technology spreads across the world into markets that do not have the same kind of transparency rules & regulations, the risks of doing business change dramatically.
How we'll have to adapt to new technology
This AI revolution will different from past industrial revolutions, because power will be concentrated in the hands of a few rather than the working class. Geoffrey explains how everyone from journalists to doctors to interior designers will have to re-educate and re-brand themselves.
Geoffrey introduces us to his book, Samsung Rising, the story of a South Korean giant that sets out to beat Apple and conquer the world of technology. With direct experience covering the Apple/Samsung battles, Geoffrey shares his exciting encounters with the tech giant's secrecy and cult-type leadership culture involving three generations of the same family.
Learn more about having your strategy session facilitated virtually:
To get a hold of Geoffrey and learn more about his consulting work, visit: GeoffreyCain.net, and check out his book, Samsung Rising, head to any major bookstore or Amazon.
Our readers' favourite posts