Overcoming Communication Challenges: Interview with Matt Barnett
By Anthony Taylor - June 04, 2020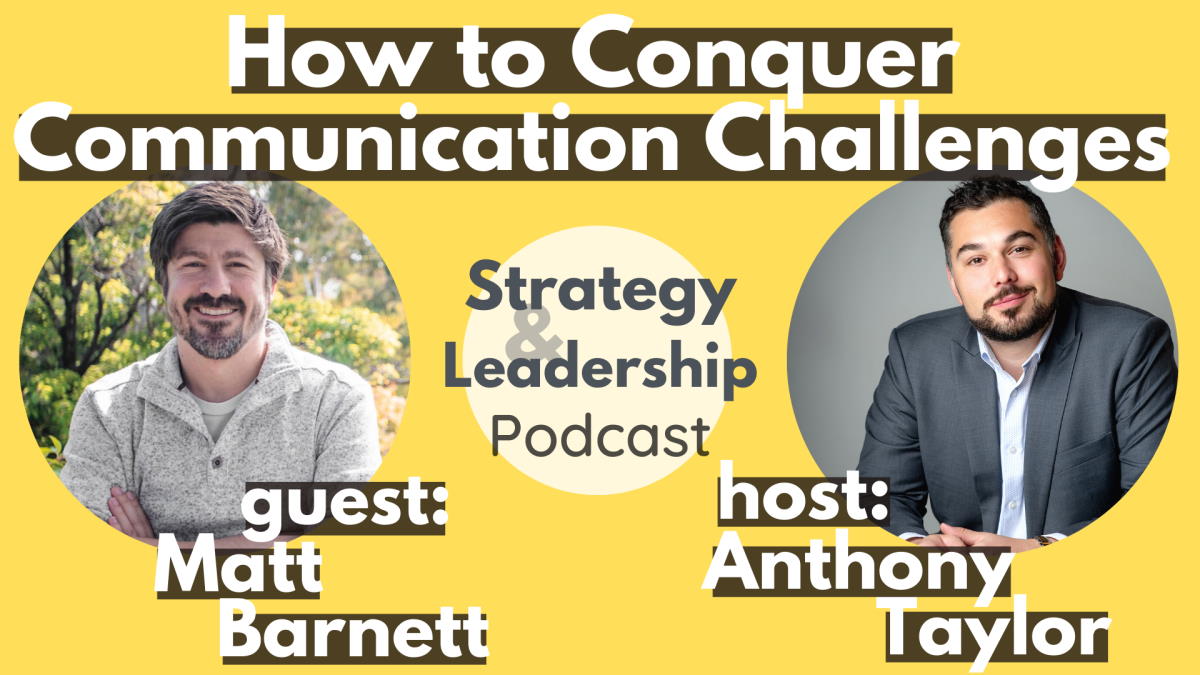 On this episode of the Strategy & Leadership Podcast, Matt Barnett from Bonjoro joins us to discuss remote work and how to grow your team, communication challenges, and how personalized video communication can improve both company culture and client relationships.
Matt's company, Bonjoro, uses personalized video to help organizations develop better relationships with their customers and leads, as well as within their own teams internally. Originally from Australia, Bonjoro has grown to a second office in the UK along with a remote team spanning 5 continents.
Having a strategic planning session soon?
During our conversation, Matt was able to share some important insights from his experience growing a remote team using the power of communication, including:
Modern communication challenges at work
Matt discusses the challenge many organization's face - working across geographies and time zones. Many rely on text-based tools and apps to stay in communication, which isn't always ideal when it comes to reading emotion, showing personality and addressing conflict.
Growing and thriving using remote work
Ultimately, remote teams will function better when people are happy to talk about and address conflicts, while feeling free to do so. This kind of culture will help cut-off problems in their early stages. This is key, because as Matt mentions, conflict among remote teams seems to be magnified when text-based communication is taken out of context.
How communication tools can build relationships
Communication tools like Bonjoro help organizations form deeper relationships with their customers by allowing people to read each others' faces, develop trust and be vulnerable. Additionally, these short videos are a great way for remote workers to show their personalities and get to know their colleagues.
The future of B2B relationships
Lastly, Matt notes the growing propensity for CEO's and executives to be more vulnerable and transparent with their staff. On top of that, we're even seeing companies more willing to open up and develop personal relationships with their own customers. Consumers are driving this trend of openness and honesty, tearing down old boundaries that faceless brands have hidden behind.
For more information Bonjoro and the services they provide, head to Bonjoro.
Learn to plan, create and implement your own strategic plan from scratch:
Our readers' favourite posts