How to Align Culture & Strategy in a Diverse, Non-Profit Org
By Anthony Taylor - November 19, 2019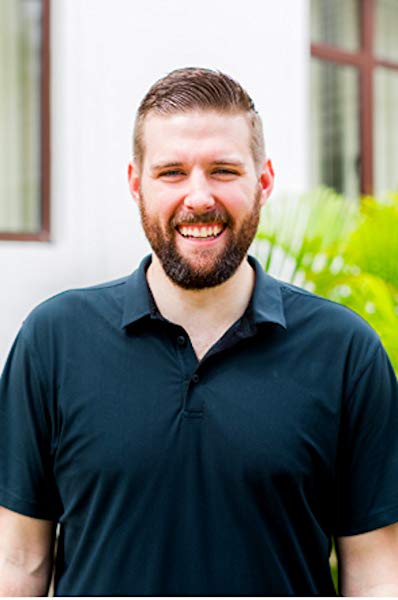 In this episode of our Strategy & Leadership Podcast, we were joined by Justin Miller, Co-Founder & CEO of CARE for AIDS.
Justin lives in Atlanta, Georgia with his family and has been working with the organization for 12 years. His journey began when he met co-founders Duncan Kimani and Cornel Onyango in Kenya. The three passionate advocates eventually founded the organization to focus on helping those living with HIV in East Africa.
As he began to learn more about the issue, he decided to invest his time with an organization where he could collaborate with local leaders to make a difference in people's lives. Justin was excited to get involved with locals so that he could help equip leaders with the tools to make changes within their communities.
Having a strategy session soon?

During our conversation, Justin shared his expertise on co-building and leading an international non-profit organization, including:
The importance of passion when leading an organization:
When you care about your work and your people (and show it), you'll inspire the people within your organization to be the best they can be. One great way to lead is by serving people: their donors, their team, their volunteers, and all other stakeholders.


Culture and strategy are linked and shouldn't be worked on in isolation:
For leaders to foster a high-performance culture, they need to inspire a culture that can meet the strategic goals of the organization. For organizations to be strategic, leaders need to model behaviour and foster a culture that inspires their people to carry out the organization's mission and vision.


Recognizing diversity of thought when leading a culturally diverse organization:
When working with a culturally diverse team, it's important to remember that different cultures have different views on things like time, money, conflict resolution and workplace behaviour. While there is no single correct point of view, it's important to generate participation from your people to agree on workplace values and behaviour that works for everyone, regardless of their background.


Find similarities among different cultures:
For international organizations such as CARE for AIDS, it's important to find universal values that transcend borders, ethnicity, tribe, language, religion or other cultural variations. When common ground is found, differences can be complimentary and people can work together towards the same organizational goals.


Engage strategically with all groups of stakeholders:
When engaging different stakeholders, remember to develop strategies to interact with and relate to each group in a way that they find valuable. For example, rather than engaging with stakeholders AFTER launching a new program or service, it's important to consult with them early on so that they have the opportunity to share their ideas and give feedback before anything launches.
To learn more about the story behind CARE for AIDS, read their book: Beyond Blood
Are you developing your organization's strategic plan?
Our strategic planning course will walk you through each step of the process:
Our readers' favourite posts