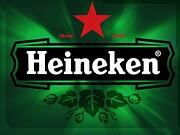 This video is one of the best examples of event marketing that I have seen. The metrics are unbelievable, but when you think outside the box, thats what it gets you.
I dont want to call this a publicity stunt, because it is a very well thought out, and well executed marketing event.
Whatever you want to call it , Heineken did a great job not only getting people in the venue and planning everything, but more importantly, they contacted different levels of press including : News media, Sports Media, and Bloggers to share the story as it was going on, and long after the event had finished.
By using different communication channels, Heineken was able to go viral, and have their messages and brand shared with people all over the world.
Read More [fa icon="long-arrow-right"]
Subscribe to Email Updates