Who Needs Strategic More: For-Profits or Not-For-Profits?
By Anthony Taylor - March 17, 2016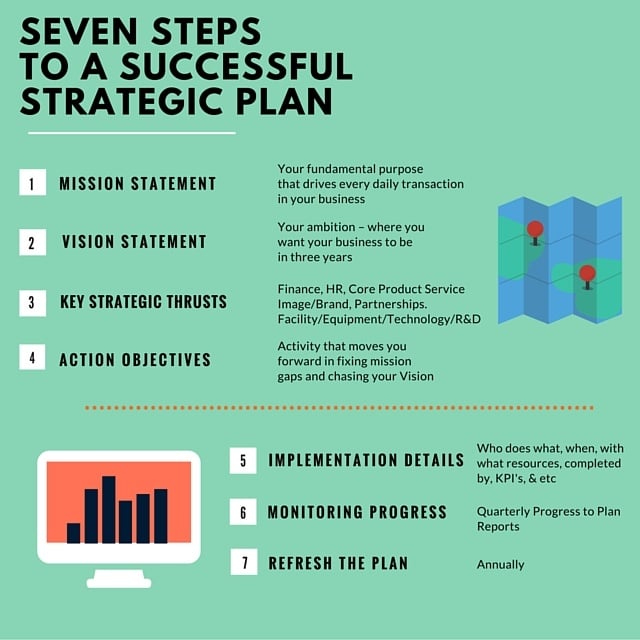 Whether you work in a non-profit organization or a for-profit business, you use strategic business planning to help guide your organization. Whether you call it "strategic planning" or not is a different story.
If you need a strategic planning facilitator to align your profit and maximize your impact, SME Strategy can help. Contact us today and review our service offerings:
No matter what you call it, all organizations plan, but which organizations should be adopting a formalized strategic planning process?
In terms of long-term planning, the key difference between these two organizational structures is that the non-profit organization is guided by their mission and their purpose, where the for-profit entity is (often, but not always) guided by their vision and seeks to achieve a better version of themselves within a competitive external environment.
Target setting for each type of business is only the first of several differences that dictate one's approach to strategic planning and execution. In regards to operations, for-profits are much more free-flowing in how they allocate resources across teams and how they structure their workflows and future revenue. While money may not come easily, for-profit businesses have access to capital either from the free market in the form of sales or from investors, allowing them to operate as long as their product or service is desired and the market is relatively stable. This is not to say that formalized strategic planning isn't important for the for-profit company, but it may not be as essential for day-to-day survival as it is for the non-profit organization.
Non-profits on the other hand often have fairly fixed budgets based on their expected revenues and donations. They typically have to stretch their operating budgets to have the greatest impact. When it comes to the strategic planning process, non-profit organizations can create their strategic plan at fairly fixed intervals and operate from there without too much interference from external forces or market changes.
That said, they have to put a bigger emphasis on executing the programs that align with their mission, otherwise, they risk not having the same amount of funding to operate in the future. They have the make their plan and carry it out as close to perfection as possible, because they don't have many other options or alternatives to make up for a shortage in cash flow.
Long range planning is important to create alignment and vision that will guide your organization, but it's also the day-to-day and operations planning in a dynamic environment that will determine the success of an organization. Regardless of whether you're a non-profit or for-profit organization, having measurements for your strategic plan (Goals, Objectives and KPI's) are key to measuring your progress towards achieving your mission or your vision and implementing your overall strategic plan.
So, who needs strategic business planning more: for-profits or not-for-profits?
The organizations that need planning the most are the ones that can benefit most from having their goals and activities aligned so that they avoid resource waste.
They are the ones that operate in a volatile business environment, where changes can happen quickly and need to be reacted to with similar haste.
The organizations that will benefit the most are ones that want to have a strong culture and create a great place to work where everyone is aligned on the future and contributing to the strategy implementation across the organization.
In short, every organization can benefit from strategic planning, regardless of its size or structure.
Our readers' favourite posts