Last week I started working with a personal trainer (My fiance wants me to get into wedding shape, and apparently round is not an acceptable shape).
We went through a few exercises, and then he let me know that I have super weak shoulders.
When I do certain exercises, my left side compensates. When I do different exercises, my right side compensates. It's not very fun, and it's much more work than my body needs to be doing. Plus, I can't get stronger because my foundation is unsound.
It throws my whole system out of whack, and the same thing could be true for your organization...,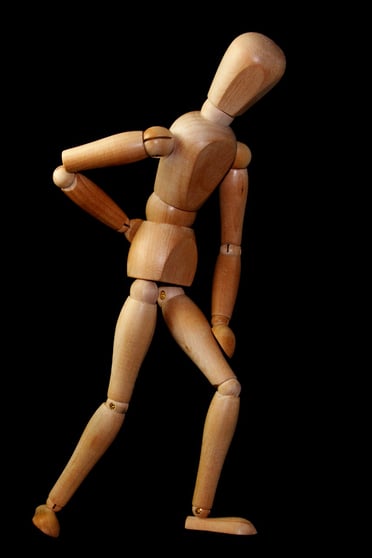 My trainer gave me a program to do several exercises to strengthen the weak parts of my shoulders to bring the system back into alignment.
I asked him: "How long should I do this exercise plan for?"
He said: "Twice a day for two weeks, and then it might be good to move on."


Your strategic priorities and alignment:
When you work on your organizational strategic priorities, the same is true: You pick the priority areas that will make the biggest difference for you right now, you complete them and then you move on. You don't have to work on the same areas forever, but they need to be focused and intentional.
Often, your priority areas are the ones that lay the foundation for greater growth and progression towards accomplishing your vision.
Related post: Strategic planning helps you achieve your organizational goals faster
When you approach your strategy development this way, and you build in phases with a larger goal in mind, your entire system is supported, making it easier to move forward.
That's goal alignment.
It also keeps your team energized and focused on the current steps, instead of distracted by the much bigger vision and all of its complexities.
Do a few things, do them well, and then move on.
I guess being well rounded is not that bad after all...
Looking for ways to increase alignment with your team?
Or, find out how working with a facilitator can help you achieve the most value from your
next strategic planning meeting: