What I Learned from Business Strategy Case Coaching for Simon Fraser University
By Anthony Taylor - November 02, 2014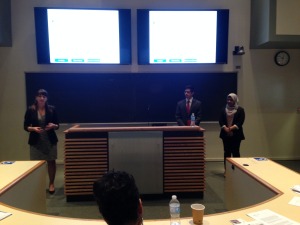 For the past two years, I've been volunteering coaching third and fourth year business students on how to create winning business strategies, for real companies, in the setting of a Western-Canada wide business case competition. (Sample business cases can be found here)
A business case is a well written, well laid out description of a business that includes important details about its: history, financials, management team details, the competitive environment, pricing information, trends in the market place and so on.
These are details about the business that are important and relevant for future decision making: Much like the information we as consultants have to gather ourselves through introductory interviews, and through our primary research.
For these assignments, teams of three students from various disciplines (accounting, marketing, debate, HR, finance) are put together and are tasked with reading a 10-20 page business case, analyzing it, creating a recommendation for what the business or organization should do next and then create a PowerPoint and present it over 20 minutes..
Over the course of five months, these students form, storm, norm, perform and adjourn in the pursuit of expanded skill sets, and bragging rights.
They are still young students, with a lot to learn, but it's certainly the right environment to do it in.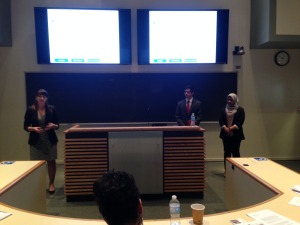 Some of the learnings that I've gotten through watching students go through this process include:
There's always an answer, but it's not always the best answer:
After reading a case you're inclined to come to hypothesis about what the issues are in the business and then follow that path till the end. The challenge is that your decisions could be based on false assumptions or are missing key facts; it's easy to continue down a wrong path once you've made your decision, but it's never too late to turn back from a wrong path.
Fortunately as professional consultants you have time to adjust your hypothesis over time if needed, and it's important to remember that.
One quote that sticks with me when it comes to quality: " If you didn't have time to do it right the first time, when are you going to have time to do it over?"
Don't forget what your main job is:
Sometimes our students propose a great solution to a problem that is found somewhere in the business case, but it's clear that they didn't solve priority number one, which is why they as consultants were called in in the first place.
Understanding the key problems comes from reading and listening actively and thoroughly. In some (business) cases there is no clear question that needs answering, but the company always needs to continue in a direction. If that's the case, the question is: "What do we do next"
The benefit of working interactively with people is the ability to confirm (and get in writing) "so this is what you'd like to be fixed or addressed?"
Sometimes you need to address the cause and not just the symptoms before the problem will go away. Sometimes you can't see the forest through the trees, and that's when a consultant can be particularly valuable, to give you that outside perspective.
Numbers don't lie:
Decision making based on intuitions, expertise, and professional opinions are very valuable; being able to back up that decision making with hard numbers is a much easier sell.
All decision making has in impact on the business, whether for profit or not for profit; Regardless of what those decisions are, being able to substantiate the decision-making impacts with the right metrics will help you make better decisions, and will help you move your proposal faster and further than the ones without it.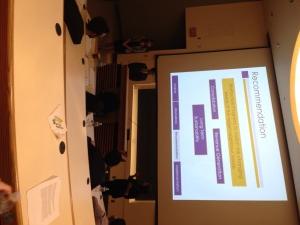 Your background and past experience will impact your decision-making process:
As it has been famously said: "If the only tool you have is a hammer, everything you see is a nail".
When new students come into this process, I can guess their major immediately after they present their first case, because that's the only reference point they have to solving business problems.
I'm very fortunate to be on a coaching team with one current and one ex KPMG guys, one of who has been working in international business for several years. It allows us as coaches to provide insight to a variety of verticals, industries and cultures, which are critical pieces to the decision making puzzle.
Working on your organization's strategic plan?
Our free strategic planning template will help you start the process:
or contact us for more information:
Our readers' favourite posts