The Value of Transparency When Running a Business w/Fernando Clemente Ep#127
By Anthony Taylor - November 01, 2021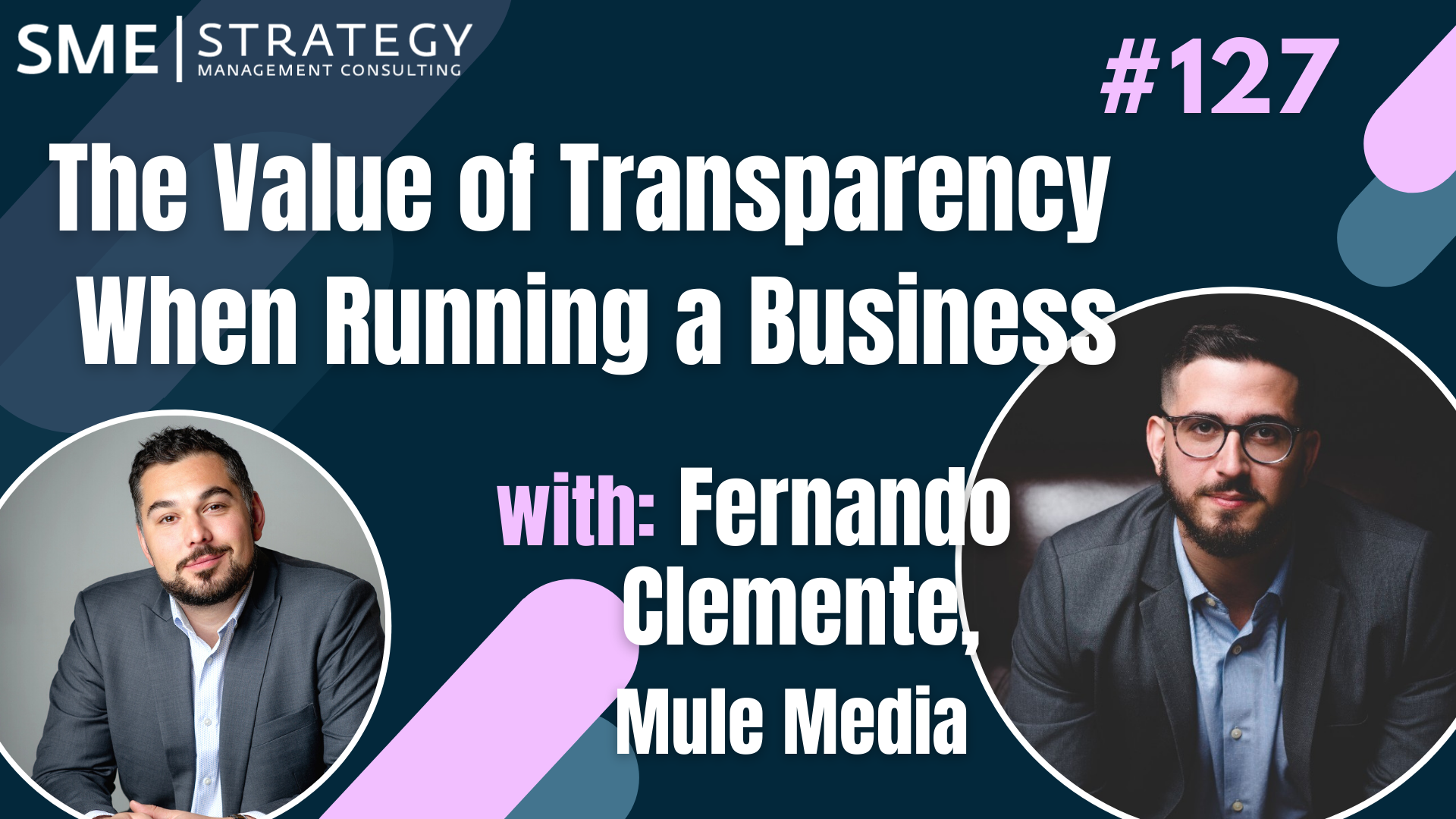 Fernando Clemente is the owner/President of Mule Media Inc., a digital solutions agency that acts as a full-scale marketing department for companies in need of an entire or partial marketing team. His past professional experience includes real estate, business banking, and retail management.
On this episode of the Strategy & Leadership Podcast, Fernando joins us to discuss growing his marketing agency, leadership principles that have led him to success, the value of transparency, and more
Listen to the audio version here, or watch the video at the bottom of the page:
---
We can help you align your team around a clear vision, mission, values, goals and action plans, so you can lead your organization more effectively and get better results.
---
Here's a breakdown of the conversation:
Lessons from going from employee to agency owner
At the start, as an employee Fernando observed his boss, and his boss' boss, and learned a lot about organizational structure and those kinds of dynamics. When he started his side hustle, he got experience on the front lines. Now, at the level he's reached as an agency owner with 22 employees, discipline and consistency have been the biggest lessons he's learned. He compares his experience to a see-saw.. on one end you're looking up, and on the other end you're looking down and managing.
The value of transparency
The power of transparency is one of the most impactful leadership principles Fernando has learned on his journey. He explains how we tend to get caught up in the day-to-day, so being transparent about what's being put off, and communicating that honestly to your team is important. As an example, he keeps an open to-do list and communicates his priorities.
He also talks about transparency is valuable for the client. When clients can see what exactly they're getting, and finds out if and why a project will be late, the agency becomes more valuable to the client. On top of that, clients prefer working with genuine and honest leaders and organizations.
Workforce planning lessons
Fernando has build his business from a side hustle to an agency with 22 workers distributed across the United States. To get to this point, documentation, inclusiveness, and investing in his team's goals have been major keys. He really values the one-on-one time he spends with his employees to learn about their ambitions, what's not going well, what their 3-year plan is, and more.
Along with making his people feel heard and giving them space to talk, he also gain valuable insight on how he should continue building the company. As you gather feedback, you become clear on needs and can notice gaps pop up that need to be filled.
To learn more about Fernando's work and Mule Media, visit digitalmules.com.
Our readers' favourite posts