Our Top Strategic Planning Insights of 2019
By Jason Heckl - December 12, 2019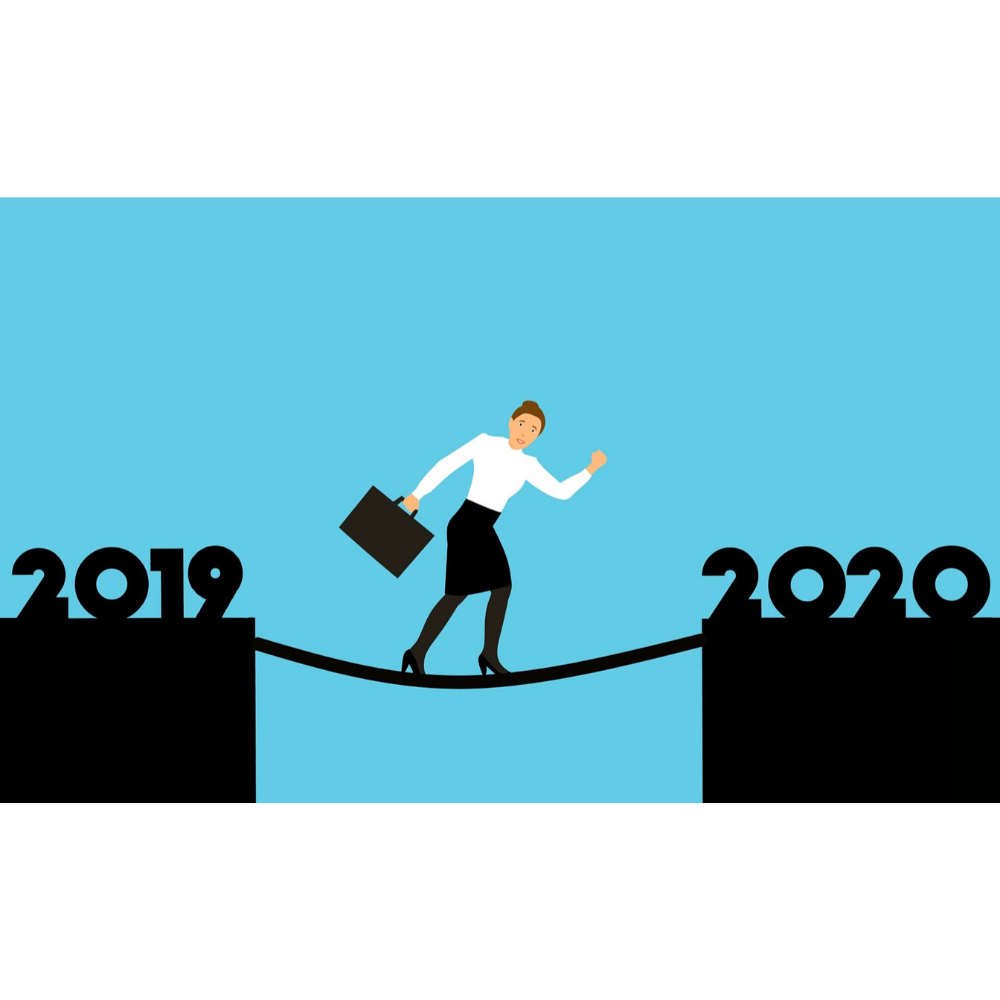 As we near the end of 2019, it's a good time to reflect on the year that has come and gone. If you're taking time off during the holiday season, this may be the perfect time to reflect on your highs and lows over the past year. Keeping in mind both your organization's goals and personal goals: What were some of the successes and failures?
At SME Strategy, we're reflecting on a 2019 that has taught us a lot. We had the opportunity to work with some amazing organizations large and small, and we're grateful to have had the chance to help them plan for the future. We've also grown as a company, and we're excited to provide even more value for our clients going forward.
Throughout 2019, we developed content geared towards helping leaders develop and implement strategic plans and to help them improve their leadership skills and workplace culture. We are excited to present a shortlist of our top content of 2019 below:
Top Blog: 3 Steps for Tracking, Monitoring & Implementing Your Strategic Plan
Strategic planning sessions are standard for most organizations large and small, regardless of industry. However, once the session ends, momentum often diminishes quickly without a plan for tracking, monitoring and implementation. In order to be successful, this part of the process is crucial. Here are 3 Steps for Tracking, Monitoring & Implementing Your Strategic Plan.
Top Blog: Top 5 KPI Mistakes & How to Avoid Them
Creating Key Performance Indicators (KPIs) is a crucial part of the strategic planning process that many organization's struggle with. Poorly made KPIs can result in confusion, the inability to track and monitor, and a lack of team buy-in. In the article, we break down why many KPIs aren't KPIs at all, and how to create real, measurable ones that your team can get behind and track.
Top Podcast: Setting Your Team Up to Successfully Implement Your Strategy - Interview With Carey Rome
In this episode of the Strategy & Leadership Podcast, we were lucky to be joined by Carey Rome: strategy expert, advisor and CEO of Cypress Resources. With vast experience in different executive positions within different areas of business, Carey was able to provide our audience with some valuable insights on operations, strategy development and project management. Check it out here:
Top Podcast: How to use Strategy to shape the Future of Your Organization - Interview with Ron Carucci
In this episode of the Strategy & Leadership Podcast, managing partner at Navalent. His firm leverages his his vast organizational development experience at larger firms to help organizations through transformation and change. With Ron, we discuss different ways to improve both the function of your organization and leadership skills. Check out the full length podcast below:
Top Video: How to Generate Alignment & Buy-In For Your Strategic Plan
Our top video of 2019 answers one of the most fundamental and common questions we encounter during the strategic planning process: How can I get my team bought-in, involved & aligned? Early communication, understanding and cascading are all important parts of this process. Watch the full video below:
Top Video: 5 Step Strategic Planning Process
This is an important video to watch if you're trying to plan your own strategic planning session. Following these five steps is a great way to stay focused and schedule your day. These are the five steps we follow when working through the process with our clients. Feel free to put them to practice within your own organization!



Are you leading the strategic planning process for your organization?
Find out why working with a facilitator can help you maximize the value of your upcoming strategy meeting:
Our readers' favourite posts