The Main Pillars of Effective High-Level Leadership
By Jennifer Hahn Masterson - March 26, 2019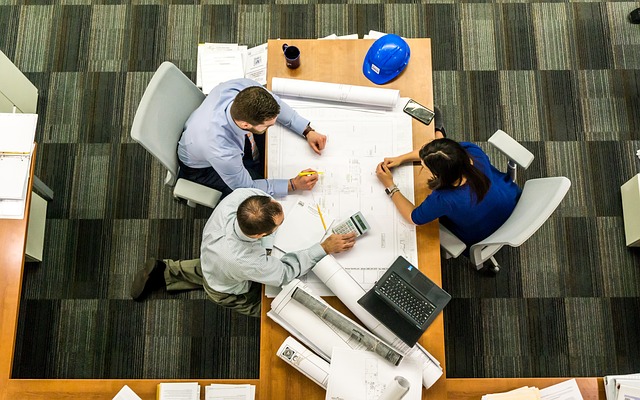 Those who lead at a high level understand the important function of 'the triple bottom line' which regards three key areas: people, services and profit. This helps to focus attention and energy on a competitive vision for the future and concurrently enables effective management in the long run. Let's learn something about the ways to create a committed workforce and a prosperous business through a strong vision and your organization's collective culture.
Investing in your people
Invest in your people through education and utilize their willingness to learn in order to create a culture of quality. Focusing on improving the capabilities of those around you will see a much stronger foundation for the business. By increasing and improving the collective skills and knowledge of individuals, you will be able to harness their expertise, thus improving the company's and their individual profitability.
High-level leaders also cultivate high-level teams to spearhead their companies. Working within collaborative teams that utilize the full potential of each member is highly satisfactory and rewarding in many ways.
Key elements of a high-level team
In order for high-level leadership to function smoothly, the members of its team should meet all of the following requirements:
Every member knows what is expected from them and from the team as a whole.
All members are working towards the same end goal.
Every member has the opportunity to contribute to the team's success.
Decision making is collaborative when there is a consensus.
The members have trust and respect for each other and for the team's purpose.
Team members actively diffuse any friction or tension.
The members have gotten past any obstacles that prevent them from working together effectively in order to achieve their goals.
Disagreement is not seen as wholly negative and any conflicts are resolved constructively and immediately.
There is a respect for and an awareness of mental health surrounding team dynamics which serves to reduce burnout.
The team's leadership shifts occasionally as needed in order to push for results in a specific area.
The leadership within the team is transformational rather than transactional.
Communication and respect for the CEO or team leader are at a high level.
Effective management systems
Strategic direction and the company's vision should be at the heart of your plans to manage effectively. Management systems should be user-friendly and should be tailored to ensure continuous improvement that will produce top results.
According to the people behind this current undergraduate program in business design, it's important to understand and experience an array of different disciplines in order to have the skills that will allow you to be innovative and adaptable, and will aid you in overcoming complex challenges of higher-level leadership.
Contrary to popular belief, not all of the answers come from the top. In fact, adhering solely to this approach will put a lot of strain on high-level management and a lot of ideas and opportunities will be missed.
Implementing the bottom-up approach will grant initiative throughout the organization, creating individual and collective empowerment leading to the effective use of human capital.
The leader's target in this area is to promote leadership at all levels, generating a balance of power and decision making throughout the company, not just at the peak. With this in mind, you should allow great things to happen with the very best minds around the table.
Collective vision
By creating a clear vision that everyone within the organization supports, a highly focused culture will develop throughout the company leading to deliberate action that will garner the desired results.
Once that vision has been established by the leader and absorbed by the organization, the focus can now be shifted to serving the needs of your workforce. By supporting them and helping to remove barriers, you will allow them to really own the vision and achieve it, passing on all the benefits to the customers, and in turn back to the business.
Outstanding service
Providing a top service is without a doubt the ultimate priority. Clients, customers, and the community should be focused upon relentlessly, making their needs the centre point of your operations. All the decisions that you make should cater to what is best for those receiving or using your services, which will then allow you to provide a world-class service to them, and allow you to maintain high standards that will inevitably create loyalty, a proud reputation, and sustainability.
If you want to reach exponential success across the board and maintain a profitable business long-term, as a leader you must help key members of your business such as management, the board of directors, and the stakeholders to think ahead. Implement the triple bottom line to show how every part of the organization plays a crucial role, then articulate your vision and use it as a source of strength and direction that will allow you to achieve together everything that can be achieved.
Want to develop s strategic plan yourself?
Learn more about the strategic planning process:
Our readers' favourite posts