Surprising Leadership Skills, Challenges & Lessons with Craig Lemasters
By Anthony Taylor - June 15, 2020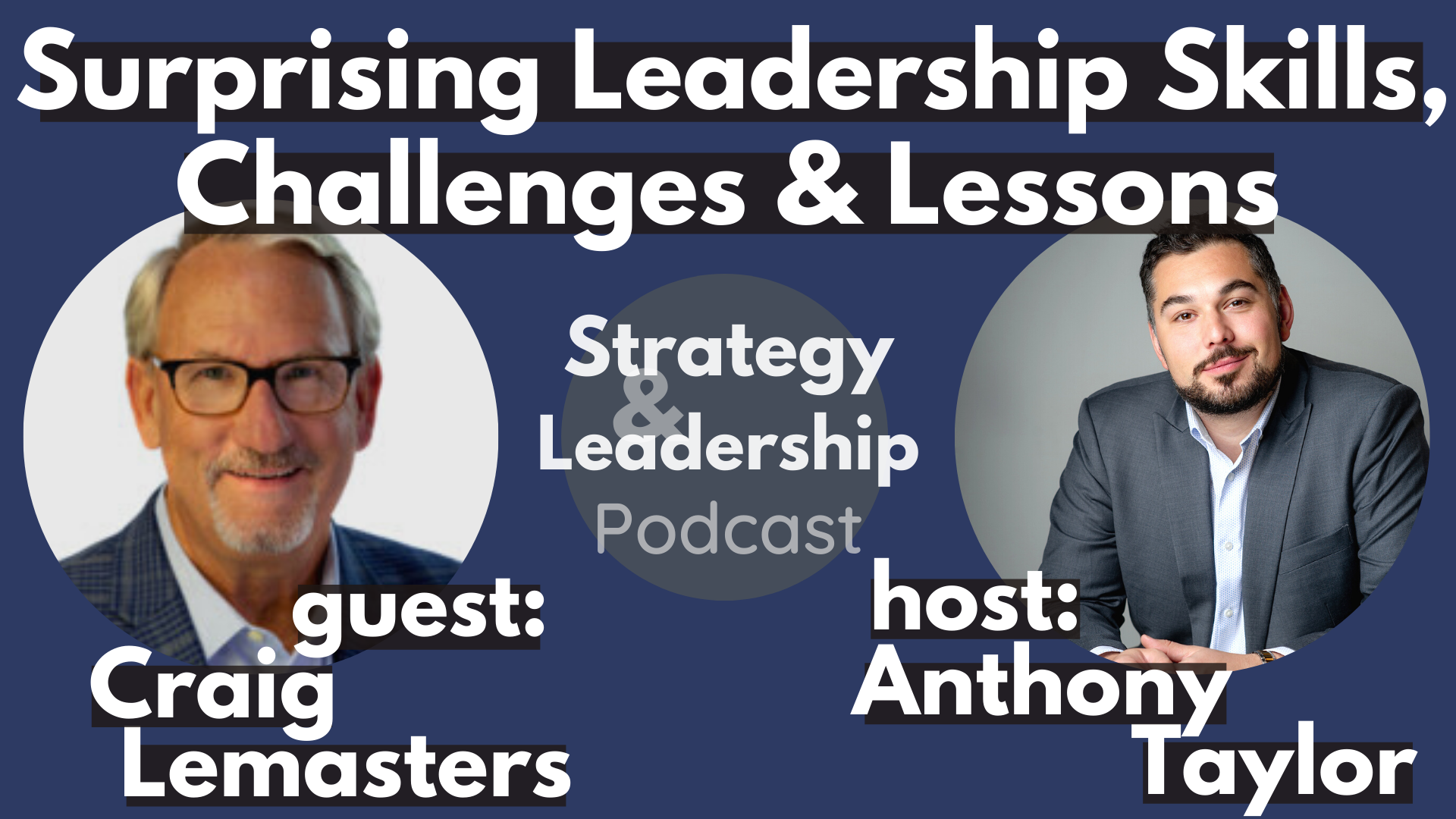 Craig Lemasters is the CEO of management consulting firm GXG, speaker, and a former Fortune 500 subsidiary CEO. Working 27 years, 11 of which as the CEO leading global expansion projects for Assurant Solutions, Craig brings extensive corporate leadership experience to the podcast.
After spending a long time growing a large company, Craig decided to take some time to focus on his other passions, eventually leading GXG in Atlanta. Craig now dedicates himself to sharing what he's learned with other leaders, and we're super excited to hear about his experiences on the podcast.
If you're having a strategic planning session soon:
On this episode, some of the insights Craig shares include:
Leadership skills & lessons
Craig shares his thoroughbred analogy for the very difficult process of finding and retaining the best people to work in your organization, the importance of grit, and using a telescope to zoom in and out as a leader. Craig also explains the difference between using operators versus consultants.
Surprises about being a CEO
Craig shines a light on his past as a CEO, some of the mistakes he made along with some of the biggest surprises. Looking back, the 'cringe factor' was described as often very high, and the first thing Craig realized on day one as CEO was just how difficult the role was going to be.
Tough transitions & expectations for a leader
Craig explains some of the unrealistic growth expectations placed on CEO's, and how the actual graphs of growth are quite bumpy. Craig also shares his ultimate definition of leadership, and how the business model he created, Rapid Cycle Learning, uses humility to get organizations from point A to B.
To learn more about how we can facilitate your strategic planning session virtually:
Visit gxg.co to learn more about Craig, his work, and how to get a hold of him. Also checkout his new book, Unstuck: How to unlock and activate the wisdom of others.