Is Your Non-Profit in Need of a Strategic Plan? Our Subsidized Program Can Help.
By Jenna Sedmak - November 03, 2022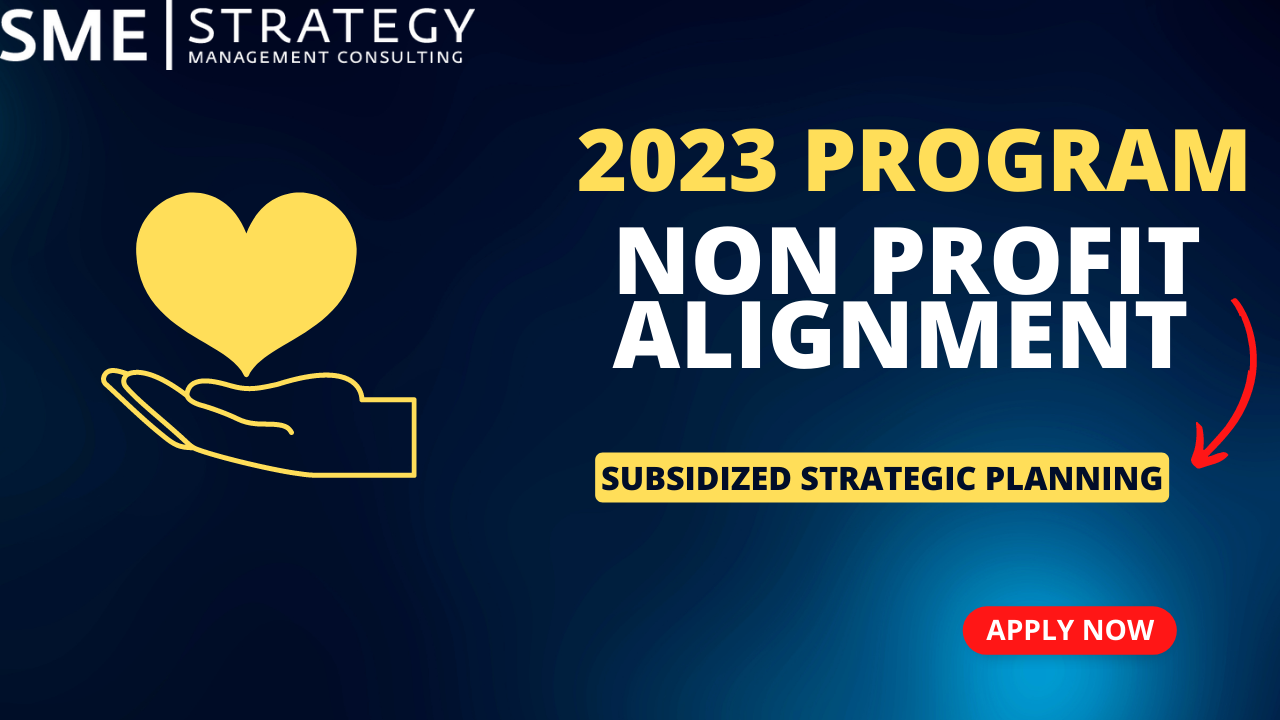 Working with non-profit organizations across North America, we helped to align their teams around One Destination and create an actionable plan to get there.
As a part of our ongoing corporate giving-back initiatives, we will be running the program again in 2023. We'll be offering significantly subsidized strategic planning facilitation rates to selected organizations.
Program Details
Non-Profit Pricing (if accepted):
$5,500 USD. The regular price is $12,500 USD.

This facilitated strategic planning program includes:
One pre-planning kick-off call with strategy leader(s)
Pre-work, including surveys and interviews with select participants
5 x 3hr virtually facilitated strategic planning sessions
Recap documentation, including: written recap, PPT & 1-page visual summary
One post-session call with strategy leader(s) to review recap and recommendations
One post-session implementation call with strategy leader(s) to support plan rollout
Quarterly email check-ins from SME Strategy with an optional 15-minute support call each quarter.



Who can apply?
In order to qualify for this program, your non-profit organization needs to be well established (in existence for 3 or more years) and have a minimum operating budget of the equivalent to $40,000 USD per year, but not exceeding $700,000 USD per year.
You may be located anywhere in the world to qualify for our virtual program, as long as you can adapt to Pacific or Eastern time zones for your sessions.
See our full Terms & Conditions
Client Story
One of the organizations we worked with in 2021 as part of our program was Elevate, a private, not-for-profit agency based out of the American state of Wisconsin, working in the areas of substance abuse and mental health.
Soon after the fifth session, after their strategic plan had been completed, We met with Mary Simon, Elevate's Executive Director. Together we reflected on our five strategic planning sessions together, some of the takeaways from the process, what she learned about her team, and more.
>> Here's what Mary had to say about the strategic planning process: Elevate's Client Story
---
SME Strategy is accepting applications from non-profit organizations who wish to receive our strategic planning facilitation services at a heavily discounted rate.
*Our next intake will open January 2023, but you're welcome to apply early.
Our readers' favourite posts