Return to the Office: Best Practices for Competitive Advantage
By Anthony Taylor - June 09, 2021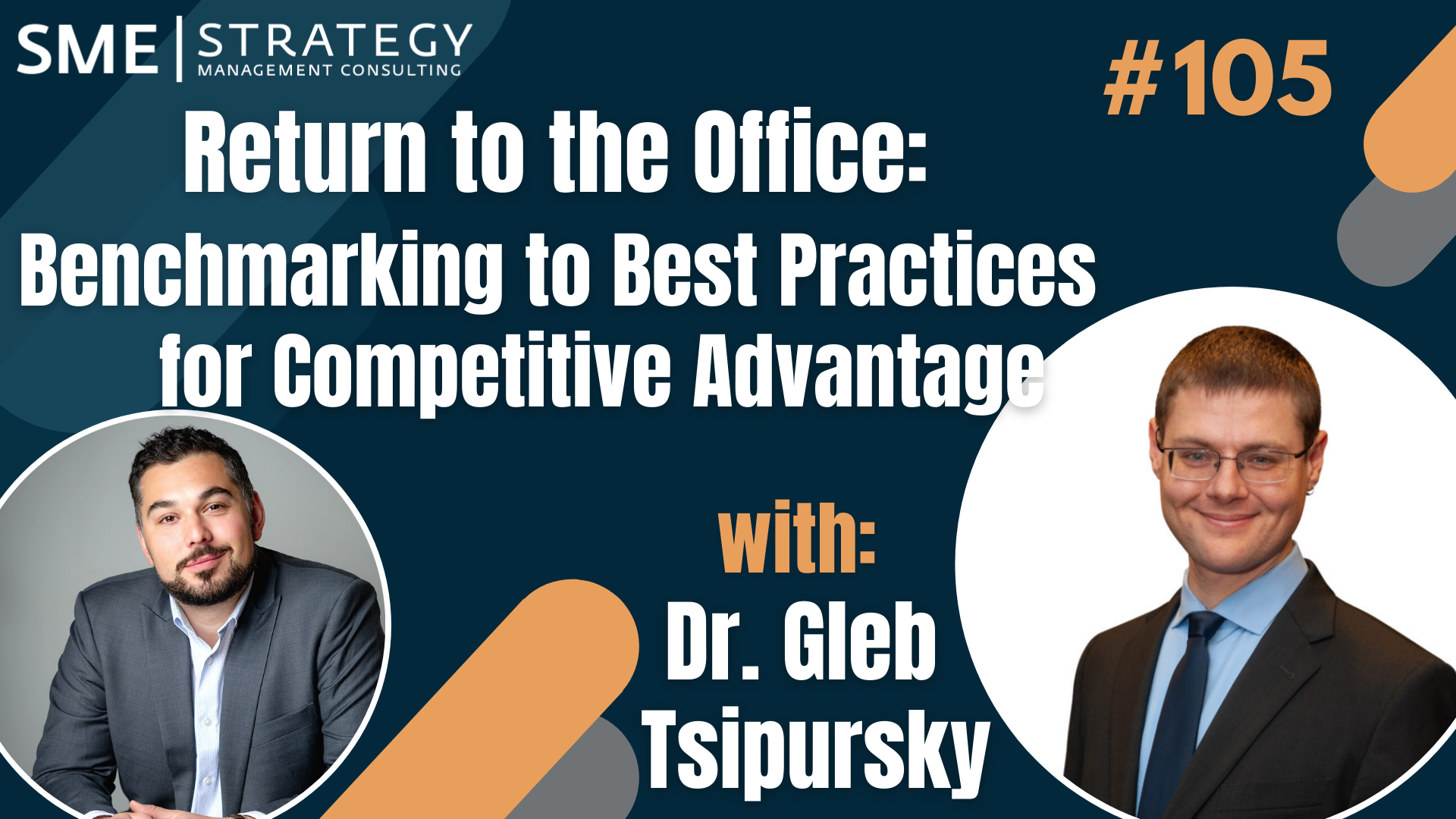 Dr. Gleb Tsipursky is the CEO of Disaster Avoidance Experts, a boutique consulting, coaching, and training firm that empowers leaders and organizations to avoid business disasters. Throughout his career, Dr. Tsipursky has consulted for Fortune 500 companies including Aflac, Honda, IBM, Wells Fargo, and others.
He's also the author of several books - his most popular being Never Go With Your Gut: How Pioneering Leaders Make the Best Decisions and Avoid Business Disasters.
On this episode of the Strategy & Leadership Podcast, Dr. Tsipursky joins us to discuss his research on remote vs. in-person work, the future of remote work, and more.
Is your team having a strategic planning session soon? Make sure you ask them these 15 questions first:
Here's a breakdown of our conversation:
Looking at the numbers: Remote work vs. in-office
Dr. Tsipursky's whitepaper, Returning to the Office: Benchmarks to Best Practices for Competitive Advantage, is based on 61 interviews with executives, and talks about research, mental biases, and best practices for implementing strategies for the new normal.
Among many interesting numbers from his research, the ability to work remotely is equal to an average of 8% less pay for employees. Theoretically, that would mean your people would be willing to take an 8% pay cut with the option to work remotely. Furthermore, 40% of people (on the low end) and 58% on the high end would leave their jobs with no remote options. As evidence, Google has recently reversed their strategy to have people return to the office full time (minus 14 remote work days), because too many people were either quitting or thinking of quitting.
Finally, research shows that employees are substantially more productive with remote work options - 10-14% more productive. This extra productivity is due to shorter days (no commuting), working during the most productive hours of the day, and less interruptions.
Balancing what you want vs. what your employees want
According to research, productivity doesn't depend on how much time the CEO says should be spent at home or in-office, and neither when employees are given free reign on the decision. The best approach is a broad set of guidelines with most employees working at least 1 day, and no more than 3 days per week at the office - and the rest at home. From there, each team and their supervisor should get the choice of what works best for them.
Once you're hybrid structure has been determined, you can begin to organize your office space accordingly. If employees come to the office an average of 2 days per week, you will be decreasing your office capacity by 60% - maybe you can downsize!
The psychological nature of hybrid work
Dr. Tsipursky describes two common cognitive biases related to hybrid work. The first is the status quo bias - when we're anchored to a way of doing things, we tend to stick to it and prefer it (even though it doesn't serve us best). The other is the hyperbolic discount bias - we tend to be short term oriented and discount the long term future. We look forward to going back to the office because it's familiar and comfortable. Ultimately, if you aren't thinking about the office of the future, you're giving up your competitive advantage.
Check out Dr. Tsipursky's books and his whitepaper. Also, you can connect with him on LinkedIn.
Learn how a strategic planning consultant can work with your leadership team to create alignment, buy-in and a common vision of success:
Or learn how to create your own strategic plan from scratch with our video course:
Our readers' favourite posts