How to Improve Strategy Implementation with a Regular Meeting Schedule
By Anthony Taylor - November 19, 2019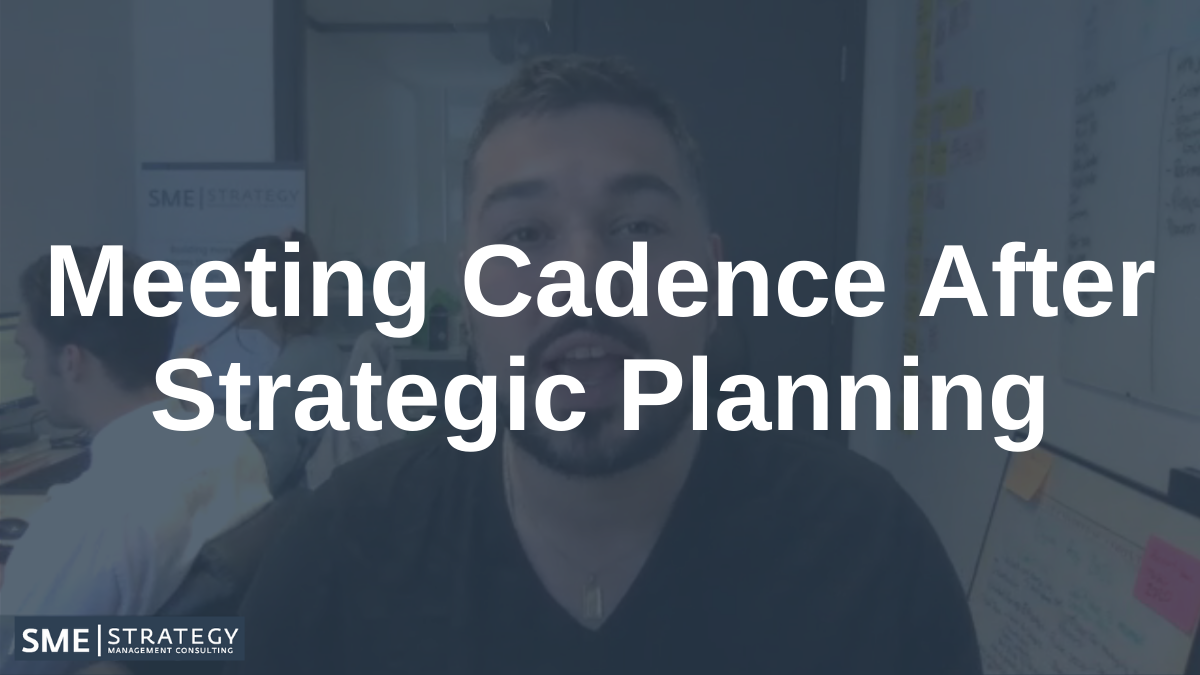 Picture this in your mind: You're a senior leader, and you just finished developing your strategic plan with your leadership team. You've reached alignment on your organization's vision and mission, and you're clear on your strategic priorities, goals and action items. Now, what do you do?
Often, organizations are left with a stack of papers or a strategic planning document, and then a couple weeks later you get busy with operations, and strategic initiatives are placed on the back burner. Ten to twelve months later, people are going to ask how they are doing with the strategic plan, and those responsible for implementation and tracking may start to scramble when looking at the goals that haven't been met.
To avoid this from happening, the number one thing you can do once you've completed your strategic planning session is to create a strategy meeting cadence so that your organization can stay on top of its strategic plan implementation.
You may already have regular meetings, weekly checkups, daily scrums, or quarterly session to have various operations or project discussions. However, it's also important is to carve out time for the strategic work. Some organizations like to meet monthly, quarterly, weekly, or even daily.
>> Read our virtual strategy meeting agenda
In those meetings, it is imperative to have a written agenda that clearly outlines your vision, mission, strategic priorities and goals you've set out. See to it that you report back against what those goals are, how you're doing, what was done in the last quarter or what's going to be done in the next quarter.
We recommend you do this every month with your leadership team. Everybody should have either a strategic priority they're assigned or specific action items they've decided to take on. Talk about where you're going, share the strategic priorities, and emphasize where you are going to focus. Talk about what you did last month and what you did this month as it relates to your strategy.
Increase the Likelihood of Your Strategic Plan Success
To increase the likelihood of success with your strategic plan implementation, creating a regular meeting cadence to commit to focusing on strategic work is necessary. Once you do that, you'll get into the flow and everything will be a lot easier. When it comes to that strategy review down the road, you will be able to understand early if you are falling short in any area, and report where your goals are being met.



Are you leading your organization's strategic plan development?
Our course will walk you through every step of the process:
Our readers' favourite posts