Leveraging Strengths in Strategic Planning- How to help your people win
By Micah Lorenc - August 24, 2023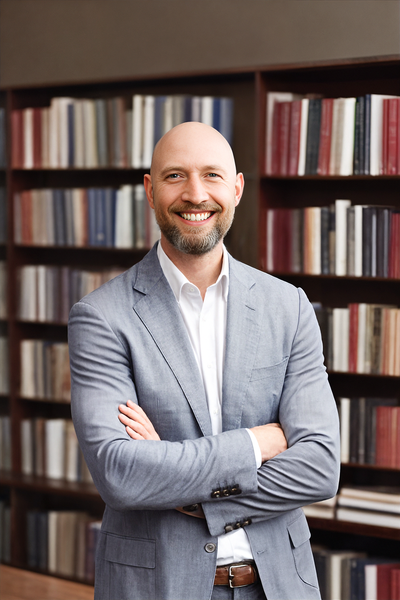 You've probably heard of at least one of many personality assessments that are used in the workplace (CliftonStrengths, DiSC, MBTI, Talent Dynamics, etc.). Chances are, you've even taken at least one of these assessments before. But if
you're like most people, you'd be hard-pressed to remember much about the results you received.

More than 90% of Fortune 500 companies have used CliftonStrengths (formerly called "StrengthsFinder") concepts in one way or another. And yet, more often than not, when I ask teams who have taken the CliftonStrengths assessment before what their top strengths are, most of them don't remember.

As leaders, we're often guilty of pursuing the "flavor of the month" management trend and hoping that it takes hold with our teams and leads to some desirable outcomes. However, tools like the CliftonStrengths require time and commitment before you really start to see results.
However, when you do start seeing the impact it has on your leaders and teams, it's powerful.
Having a familiarity with and appreciation for all of these assessments, I have adopted the CliftonStrengths assessment as my tool of choice for leadership and team development. In my experience, it has the most depth and potential for practical application. One of the most effective ways I've found to introduce CliftonStrengths concepts to an organization is during a Strategic Planning session/event.
It's tempting to jump directly into heavy planning topics right away during these events, but you miss an opportunity to make a lasting impact on participants.
If you're unfamiliar with the CliftonStrengths assessment, it's an extremely accurate way to help individuals identify and put words to their natural strengths, including insights into how a person with certain strengths might think, feel, and behave on a regular basis.
Having a common language to describe our differences builds tolerance, teamwork, and engagement among members of the team.
During a Strengths Workshop to kick off a Strategic Planning event, we cover key principles that
every team member should know to have a healthy understanding about how to use the results as
individuals and within their teams.
We also create lots of space for participants to interact with and learn about one another through regular exercises that simultaneously deepen understanding of important strengths-based concepts and the tendencies of their peers.
By kicking off an event with this type of workshop, not only does it set the stage for the rest of the event with a fun and
practical session, but it introduces strengths-based language that will inevitably be used throughout the remaining sessions as it's put into immediate practice.
I often say that "the first step to meaningful change is self-awareness." We don't make changes
where we don't see a problem.
The beauty of using a tool like the CliftonStrengths is that it helps us develop both self-awareness and "others-awareness." When we have a way to identify what we uniquely have to offer and how that it different from the people around us, it gives us a healthy appreciation of our differences, which increases trust, partnership, and engagement in our employees and among members of the team.
And ultimately, Gallup has published compelling research that more engaged employees results in higher productivity, job satisfaction, retention, and even profitability.

Who doesn't want more of that?

-------------------------------------------


Micah Lorenc is the owner of Tailored Consulting - a company that specializes in leadership and
team development training, coaching, and consulting. His company uses the CliftonStrengths
(StrengthsFinder) assessment as a foundational tool in their work to help leaders improve
productivity, communication, retention, job satisfaction, and engagement within their
organization.
Micah also founded CultureLab, a hiring fit test that helps both candidates and
companies determine whether a candidate is likely to thrive in the working environment of the
hiring company. Try it for free at www.culturelab.app.
You can also receive Micah's free guide, A More Engaged Employee in ONE simple
Conversation here:
Our readers' favourite posts