Leaders (and Followers) that can Manage a Crisis - Interview w/ Dr. Tracey Jones
By Anthony Taylor - July 14, 2020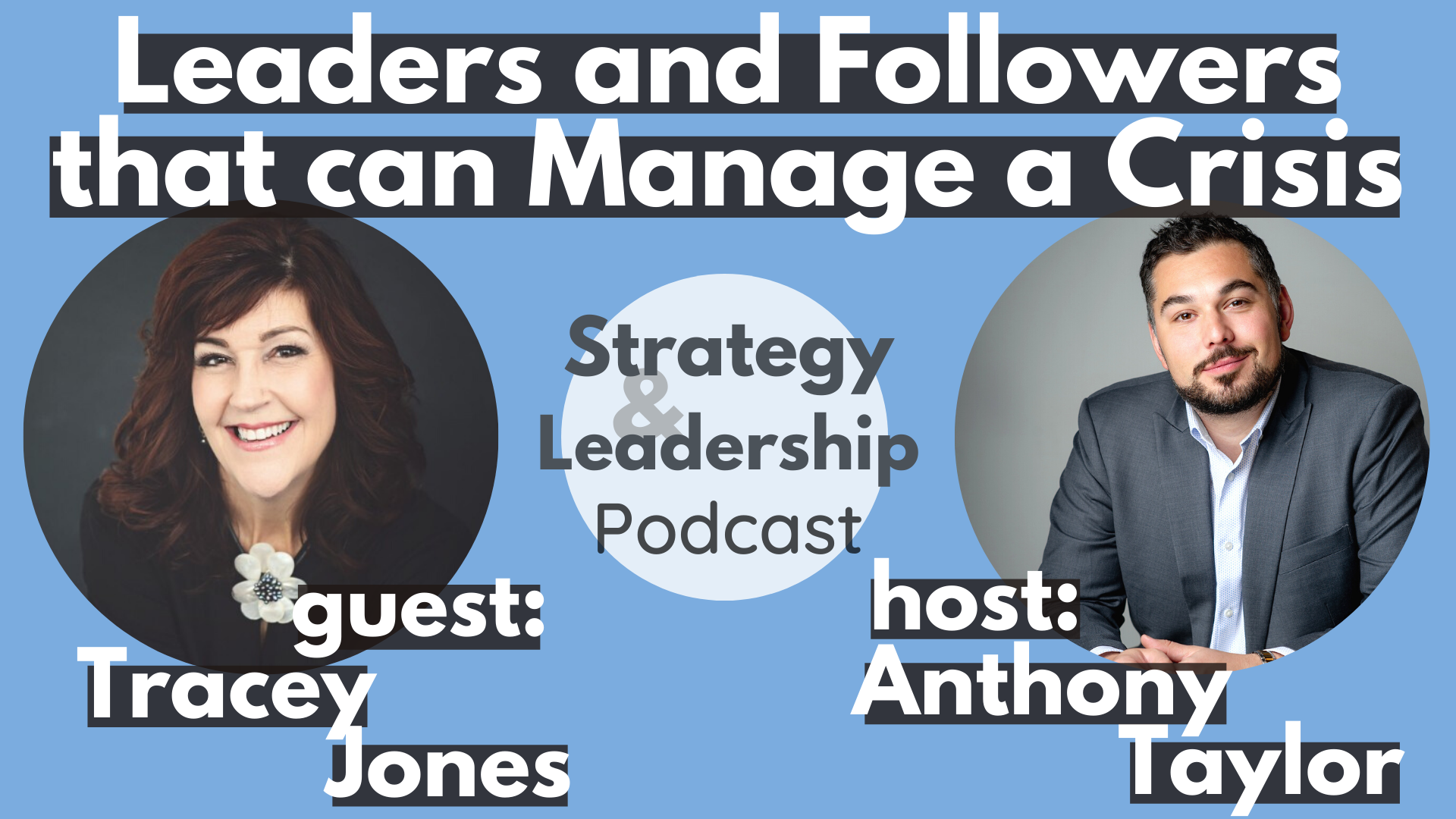 Dr. Tracey Jones is the President of Tremendous Leadership, as well as an author and leadership expert. Before taking the reins of Tremendous Leadership, she build an impressive leadership resume for herself in various organizations including the National Security Agency, all after spending 12 years as a maintenance officer in the Air Force.
With an MBA and a PhD, Tracey brings her extensive experience leading people to the Strategy & Leadership Podcast. Whether it be deployed overseas or in a corporate boardroom, Tracey has demonstrated she is a true leadership professional.
When trying to navigate a crisis, creating a strategic plan is a great way align your team in one direction and push forwards. Here's a free, downloadable template:
On this episode of the podcast, some of the topics discussed include:
Tracey talks about the relationship between leaders and followers, and places an equal emphasis on good follower-ship when many tend to focus just on the leader. She believes that no matter how good of a leader a person may be, they need to be surrounded by followers that are willing to co-lead, demonstrate certain behaviours and adapt.
3 roles leaders need to be able to fill
Tracey shares her experience and insights on the different roles leaders need to be able to play on any given day, especially when working trying to manage a crisis. These roles include the 'savior', someone followers can look up to, the 'sense maker', someone who will remain calm and think critically, and the 'ethicist', someone who find away to do good for the most amount of people.
Studying leaders who can manage a crisis
Tracey presents some of her key findings from her PhD research on leaders and how they manage a crisis. When it comes to navigating a crisis, it's not the high-end personality type leaders, but the ones that can build a robust team of followers that are able to work through the crisis and succeed.
3 things needed to build culture
Lastly, Tracey highlights the three things she believes are necessary to build culture within an organization. Personality is one - particularly people who are low in neuroticism and high in extroversion. She also looks for people who have both experienced some type of hardship, and who display a big picture perspective on life.
Before you start the strategic planning process, make sure you're asking your team the right questions. Here are 15 questions to ask your team:

Listen to the full episode to hear our entire conversation!
Our readers' favourite posts