How to Win Profitable Government Contracts w/Kizzy Parks, PhD (Ep#125)
By Anthony Taylor - October 20, 2021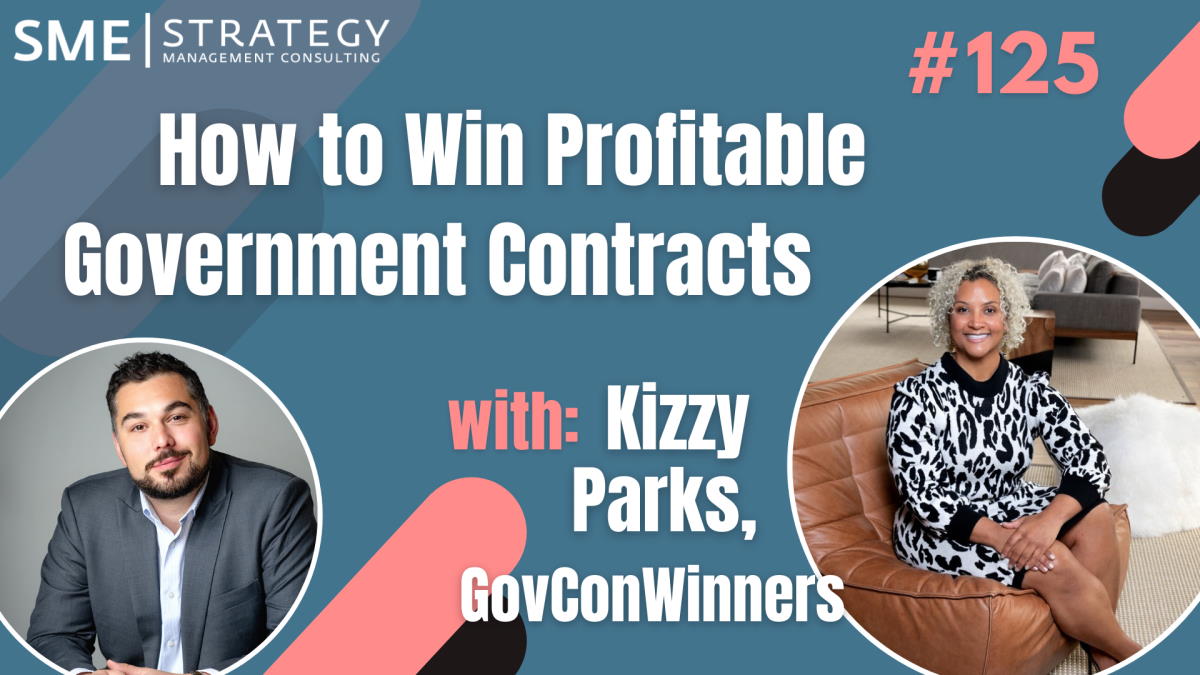 Kizzy Parks, PhD is the President of K. Parks Consulting, where she's won well over $60 million in government contracts. Recently, she started GovConWinners to help service-based small business owners learn how to win their own profitable government contracts.
On this episode of the Strategy & Leadership Podcast, Kizzy Parks joins us to discuss everything government procurement - how to win government contracts (even if you never have), the human component to winning contracts, and much more.
Listen to the audio version here, or watch the video at the bottom of the page:
---
We can help you align your team around a clear vision, mission, values, goals and action plans, so you can lead your organization more effectively and get better results.
---
Here's a breakdown of the conversation:
Why government contracts are so important
The federal government gives awards roughly $500 billion in contracts every year, because they don't have all the people and skills to do everything themselves. This means the opportunities are nearly endless. That means whatever you have to sell, as long as you're adding real value and providing a solution, there should be an opportunity for you to win government contracts. Ultimately, "the government will purchase everything under the sun", Kizzy tells us.
Things to know about winning contracts
Kizzy explains a few valuable things about actually going about winning these contracts. It all starts with knowing where to look - sam.gov and aquisition.gov under 'forecast' are great places to start. BUT, there's much more to it. As Kizzy explains, you can re-sell products on Amazon, but that doesn't guarantee anyone is going to buy what you're selling. You also have to understand the mindset of how the government purchases, how they're going to evaluate you, and if you're going to make any money if you win.
Ultimately, the ones who win the government contracts are the ones that stand out. They stand out by being present, stay constantly in sales mode, and build relationships on an ongoing contracts.
The human component to winning contracts
Many government contracts are awarded based on relationships, not just who has done the most for the biggest companies and for the most money. That means emails, phone calls, and social media engagement. It also means remembering things that you talk about with these people - just like in the sales process.
If you've never won a government contract
Kizzy explains that if you don't have an existing government client or have never won a government contract, you need to be spending 80% of your time on marketing and sales. Putting in that 80% will not only increase your chances of winning contracts in the short term, but will nurture, water, and grow your relationships over time. You can also fast track the process by working with an agent or a company that will help you secure your first contract.
Our readers' favourite posts