How to Develop a Culture of Long-Term Growth - Interview With Paul Supal
By Anthony Taylor - January 21, 2019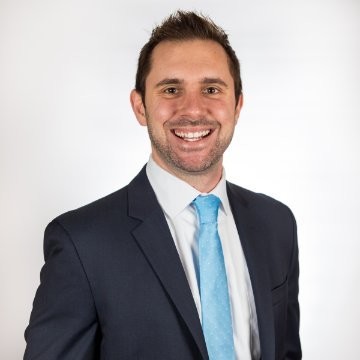 In this episode, we were joined by Paul Supal, the President at DigiStream Investigations. DigiStream is a private intelligence firm, specializing in research and investigation. Their role is to uncover, interpret and preserve open source intelligence for a variety of clients. Paul joined the organization in 2004, when there were around 20 staff members. Over the past 13 years, the organization has grown to include 265 employees, or "streamers".
Paul started in an entry-level position and worked his way up to leadership positions, which is something he cites as a key part of the DigiStream culture: the opportunity for growth. From managing operations, to sales, to accounts, to mentoring managers, to now being the President of their services company, Paul has gained a wide spectrum of leadership experience.
During our chat, Paul shared his tips and best practices for leading teams and developing strategy, such as:
The importance for consistency - Your team needs to know what to expect when they come to you, which builds trust, fosters communication, increases accountability, and sets consistent expectations for employees to follow.
The benefit of thinking ahead – The landscape of strategic planning can be set up like a chess board; it's not just about your next moves, it's about five moves from now.
Planning regularly – Quarterly plan reviews help the organization to understand past events, current and potential future trends, economic projections, and opportunities for growth (without simply chasing short-term revenue temptations). This helps the organization to create a clear roadmap, with well-planned steps for getting to the next level, supporting long-term strategic growth.
Understanding how to foster a culture of growth – If you focus on creating more opportunities for your team and staff, you will earn the respect of your employees. When you show your staff that you care about their career development, it contributes to an overall organizational culture that supports growth: both for the individual and the company.
Remembering to develop relationships – All relationships are important. Whether it's a customer to vendor or manager to employee relationship, it's important to develop it, as it's how you can connect with people and reinforce that you are on the same team.
Listen to the full podcast below:
Our readers' favourite posts