How to be a Great Leader (Tips for New Managers)
By Anthony Taylor - October 27, 2022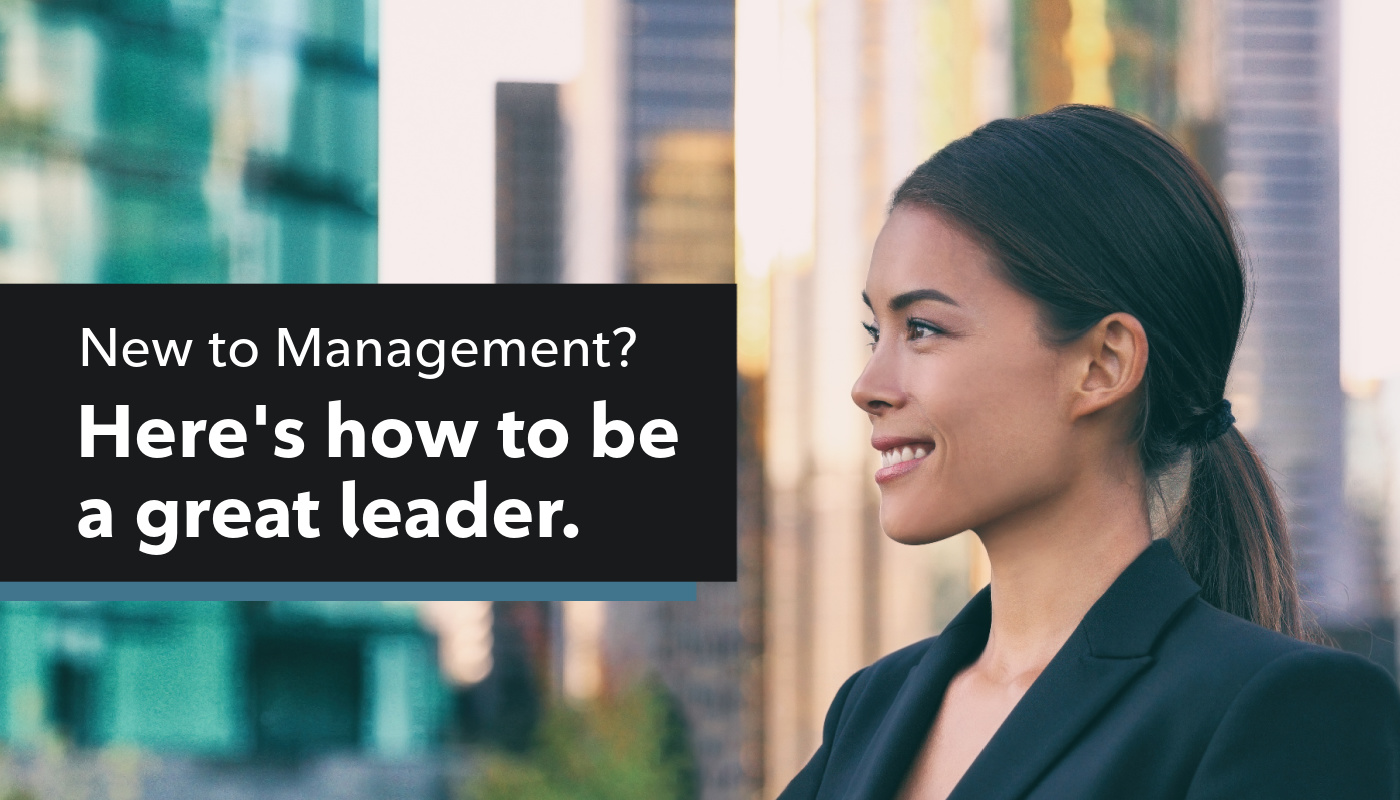 Being a great leader in not easy, but it's something to which most new managers aspire to achieve.

In this article, we'll be outlining ways new managers can become outstanding leaders within their organizations.
Don't forget: We also share regular insights about all things business strategy on our LinkedIn page. Don't be shy, visit!


---

ANTHONY'S PERSPECTIVE

Hi, I'm Anthony, CEO at SME Strategy, and each week in Leader's Digest, I'll offer my insight relating to the topic at hand.
When I think of great leaders, they help others get to where they want to go. Not only do they need to be able to lead themselves, but they also need to build a great team around them so they may accomplish that goal.
However, what I'm seeing among many organizations in 2022 is a lot of people who are being promoted who are great "doers," and now they are being tasked to lead others, and they are finding it very difficult because they have never been trained to be leaders or managers.


Click here to view Anthony's Perspective
Here are a couple of ways you can make it easier for you to be a successful leader:
Avoid excessive meetings, but don't under-communicate. No one likes to waste time in useless meetings, but meetings themselves aren't a bad thing. Regular communication is a great tool to make sure the people around you have the support and direction they need. Remember, the goal is not to have a meeting — it's to make sure there's clarity on the outcomes and the progress required.


Don't assume that new managers can be trained by focusing on skill development. The biggest factor in a successful team is having the right environment around the team. I.e., the right culture, clear roles and responsibilities, and an understanding of what's needed. You can train skills, but you might need alignment and conflict resolution instead.


Understanding where people are at and where they want to get to. Some new leaders/middle managers got there because they are technically good at their jobs, not necessarily because they are great managers. An easy way to work alongside them is to create a shared vision of success and help each other get there. That way you both have something at stake, and you'll build each other up along the way.

Watch my video to find out more about how to succeed as a new leader.


---

THE PAINS OF LEADING
"Uneasy is a head that wears the crown," wrote Shakespeare, and indeed this is often felt the most by new leaders. Some of the documented pains experienced by new leaders include the following:
According to research from the Corporate Executive Board, more than half of new executives fail within 18 months of starting a new job, no matter if they were hired from the outside or were promoted from within.
A Robert Half Management survey uncovered that 38 percent of first-time managers struggle with balancing their own job duties while overseeing others.


---

LIGHTS, CAMERA, ACTION!
This is what you can do to solve the problem.

Here are some of our actionable tips that you can put into motion now to begin to resolve the pain points associated with newly minted leaders.
Hiring for Fit Rather Than Skill
Why do leaders hired from outside fail so often? And why do they struggle to reach rising performance expectations? Here's what to do.

---

FURTHER INSIGHT
To gain further insight into optimizing your recruitment and retention strategies, take a look at these interesting articles.
---

CONTRARIAN CORNER
In this segment of Leader's Digest, we highlight a new approach to dealing with the topic at hand. This helps to highlight alternative modern solutions for your consideration.
When it comes to successfully transitioning employees into leaders, does organizational culture in fact trump strategic planning?
How to Build a Winning Company Culture
This article posits that strategy accounts for 40 percent variance, that organizational culture accounts for 45 percent, and the remaining 15 percent is basically due to good fortune - events which nobody has control over.

---

WEIGH IN
You're invited to become a part of the conversation. Participate in this poll question:
Which of the following do you think is the single most important leadership skill?
Listening.
Self-awareness
Integrity
Understanding
Communication/interpersonal skills


---

SME STRATEGY NEWS
There's always a lot going on at SME Strategy. Here's a snapshot of recent and upcoming articles, events, and news.
SME Strategy Sponsors Charity Golf Tournament

SME Strategy is a proud sponsor of the upcoming Whisky Wisemen 5th Annual Golf Tournament taking place Friday, August 26, 2022, at the beautiful Westwood Plateau Golf & Country Club in Coquitlam, BC.
Come by and see us at our booth, enter to win giveaways, network with the SME Strategy team and enjoy some golf!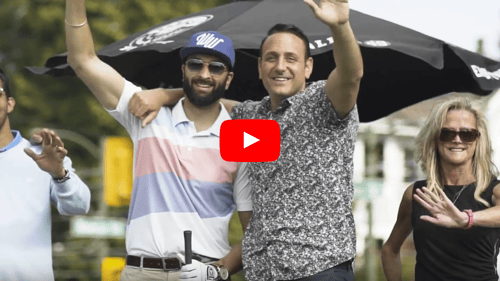 Click here to learn more about the Whisky Wiseman Charity Golf Tournament.
This event will bring together a love of whisky, the enjoyment of the sport, and a day of fun for golfers and non-golfers alike. Funds will be raised for Canuck Place Children's Hospice, British Columbia, and Yukon's pediatric palliative care provider. Over 818 children living with life-threatening illnesses and families from five provincial health regions receive Canuck Place inpatient and community care.
Stanley Bergman on Strategy & Leadership Podcast

Stanley Bergman recently joined SME Strategy on our podcast to share what he's learned about leadership while heading a $12.4 billion dollar company, the misconceptions of innovation, his advice for young leaders, and more.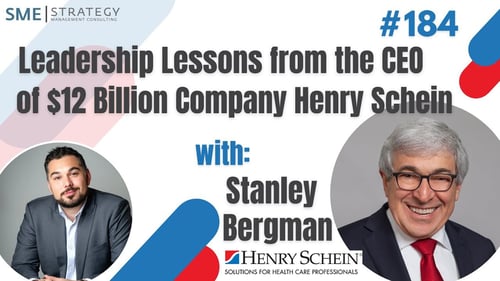 Click here to access Strategy & Leadership Podcast Episode #184
Stanley Bergman is the Chairman of the Board and CEO at Henry Schein, a large medical equipment manufacturing company. Having spent 42 years at Henry Schein, Stanley was first VP, Finance & Administration, and CFO before becoming CEO.


---
If you enjoy our newsletter, we'd love to hear from you.
Is there a CEO/executive you think we should interview next? Any patterns or topics you'd want us to explore? Simply reply to this email to let us know, and we'll see what we can do.

If you enjoyed this, please consider sharing it with a friend. If a friend sent you this, get the next newsletter by signing up here.


ABOUT SME STRATEGY
SME Strategy facilitates strategic planning and helps teams implement their plans through regular check-ins, executive coaching, and team development.
Our readers' favourite posts