How to Align Your Organizational Strategy and Project Management Style
By Jenna Sedmak - October 23, 2017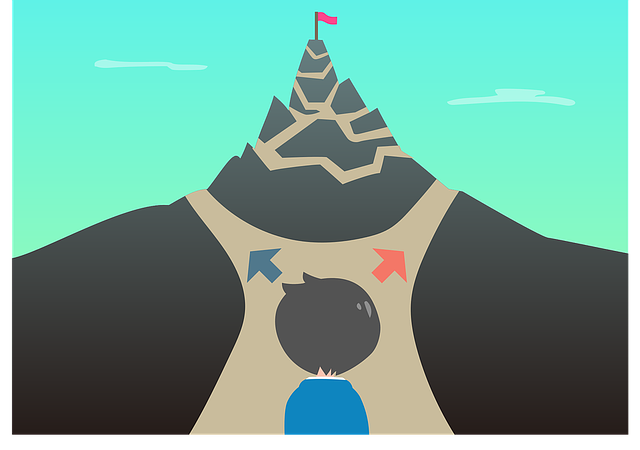 SME Strategy is a strategy consulting company that specializes in aligning teams around their vision, mission, values, goals, and action plans. Learn more about how working with a strategic planning facilitator can help you and your team align your strategy with our strategic planning services.
---
While strategic planning and project management are not the same, they are closely related, and they both deserve attention.
Think of strategic planning on a macro level, as something that is organization wide. Project management, however, is on a micro level, as it can be applied to individual projects throughout your organization and across various departments. Project management can also be employed as a part of the implementation phase of your strategic plan.
A good organizational strategy can help align your team, address your vision, mission, and goals, and help you implement strategic initiatives organization wide. Each project should ideally support this overall strategy, and the project management framework you choose will help you follow through on your projects.
Ideally, your entire team will be onboard with your organizational strategy so that each employee and member of the leadership team is aligned on a common direction. If this is not the case, and you find that your organization is operating in communication silos, a strategy review is a great place to begin. A strategic plan is not simply a document on a shelf, but ideally, a fluid roadmap that can guide your organization toward achieving its goals. To achieve this, we recommend going through the strategic planning process and reviewing your strategy on an ongoing basis, such as yearly or quarterly.
Once your team is aligned, and you are happy with your strategic plan, here are some great ways you can align your strategy and project management style:
Prioritize:
Decide which initiatives or projects are organizational priorities. Break them down into actionable steps, and make sure you understand the scope of each project.
We can help you align your team around a clear vision, mission, values, goals and action plans,
so you can lead your organization more effectively and get better results.
Choose your framework:
There are many, so it's important to decide on a project management methodology that best suits your project and strategy.
If you're in a fast moving organization that is quickly affected by technological advances, or are working on projects across many small teams, perhaps an agile or scrum methodology best fits your values. These frameworks are great for quick adjustments, so you can make mistakes (and fix them) quickly, and adapt the project along the way.
If your organization is slower moving, with a more bureaucratic structure, a more traditional phased approach to project management, such as Waterfall, may work best. This is a more linear and sequence based framework.
There are a multitude of project management methodologies, and some organizations may choose to employ different frameworks for different projects. Each methodology has strengths and weaknesses, so it's important to choose the one that works best for the style of project you are working on and that will pair well with your organization's strategic plan.
Understand the roles of leadership in your organization:
Leadership is a crucial part of your organization, and it has a big impact on your company's culture. Make sure your leadership team understands your organizational strategy and is committed to empowering their team(s) and can support them through the project management process, whether directly or indirectly. Communication should not be undervalued!
Get the work done:
An aligned team is an empowered team, and an aligned team with good leadership and a strong project management framework has a better chance of follow through, which is crucial for success. Implementation is an essential part of both strategic planning and project management.
Review and measure your work:
Project management does not end with the completion of a project. Just like strategy should be reviewed, so should your projects. Consider the product as well as stakeholders in the review process.
If you've chosen a methodology such as scrum, project reviews will occur throughout the project timeframe, and on an ongoing basis. For quick moving projects, check in on scope creep, as this is a common issue that can arise.
For frameworks such as waterfall, it is important to review the project upon completion and understand what worked well and what may not have worked as well. However, it's often a good idea to have a mid-project review to make sure the project still aligns with your organization and is moving in the right direction.
Project Manage Your Strategic Plan Implementation
While these project management frameworks can be applied to any type of project, it's important to consider connecting a framework to the implementation of your organization's strategic plan. If you don't have a clear plan of action to execute your strategy, it risks being shelved and forgotten about. Our strategic plan implementation programs address this risk by incorporating project management essentials into the program.
Our readers' favourite posts