Want a High-Performance Team? Get Clarity and Alignment First!
By Anthony Taylor - December 11, 2019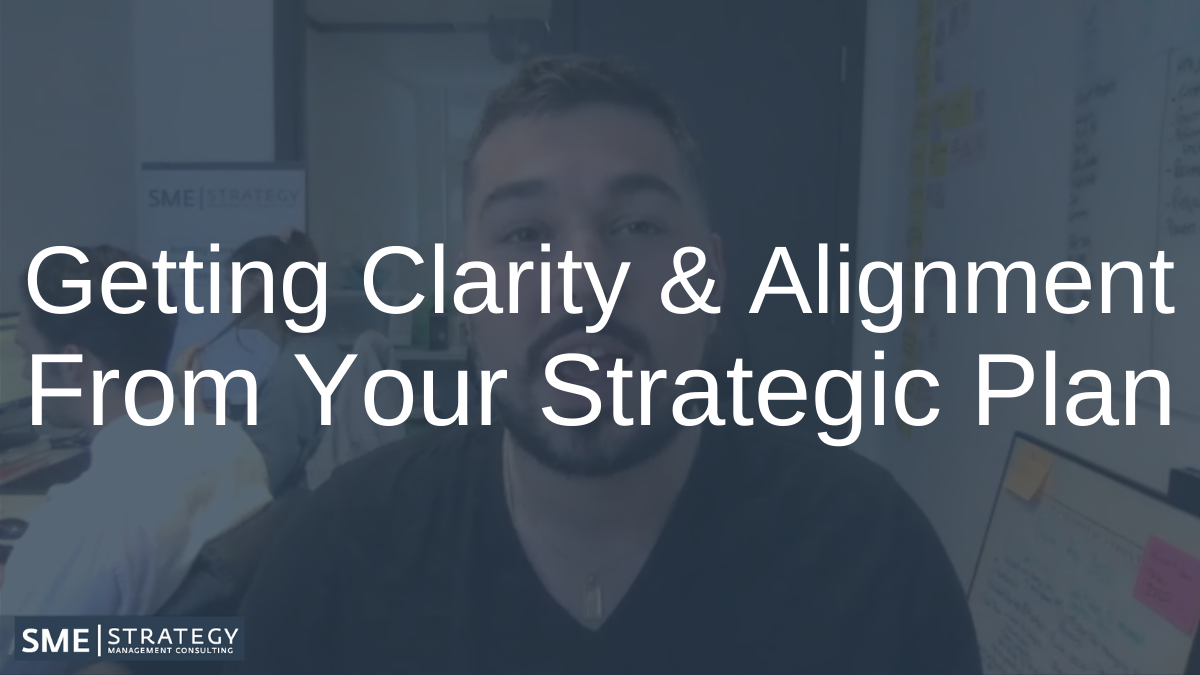 SME Strategy is a strategy consulting firm that specializes in helping organizations align their teams and operations around a shared vision, mission, values, goals, and action plans. Our strategic planning services offer guidance on how a strategic planning facilitator can provide support in constructing an effective strategic plan that ensures your strategy is communicated and implemented across your entire organization.
---
Having a strategic planning meeting is important because it will help you generate two things among your team members: clarity and alignment.
Our Aligned Strategy Development methodology will take your team through all aspects of creating a strategic plan. You start by assessing where you are now, followed by looking at where you're going, all while engaging your people throughout the process. This will foster greater clarity and alignment among your team members, leading to higher performance and goal achievement.
Working through this process will help your team evaluate risks and opportunities, helping to get all the noise out of the way. As a result, it leaves you focused on what matters, which will guide you to your desired destination. Ultimately, teams get to go through the process of discussing what those priority items are while also consciously deciding what not to do.
Some common feedback points we receive after facilitating team strategy sessions are:
Our team needed this
Our team aligned so easily
This got me out of my comfort zone
It's amazing how tight-knit we are when it comes to goals and ambitions
There are a lot of small actions we can take to find solutions that weren't planned out
Our team was very aligned, even with different visions
Our problems are not as impossible to fix when we all work together
If you are a senior leader, you might feel like you're occasionally stuck in the mud dealing with the day-to-day runnings of the organization. However, working with a facilitator to host a team strategy session will give you an opportunity to get together with the rest of your team, step out of the mud, and look at the organization from 30,000 feet.
Have That Strategic Planning Meeting
I highly encourage you to have a session focused on strategic planning facilitation if you have been delaying it. Make time to talk about strategy and to get your team on the same page. In that way, you can step out of the operations to make sure that your organization's priorities are clear and that your team is aligned on how to reach the organizational goals. This will ensure that everybody is moving at the same pace, towards the same place.
Looking for guidance on running your upcoming strategic planning meeting?
Find out why working with a facilitator will help you maximize the value of your session:

Our readers' favourite posts