Five Ways Your Organization Will Benefit from Quarterly Strategy Reviews
By Jenna Sedmak - December 27, 2017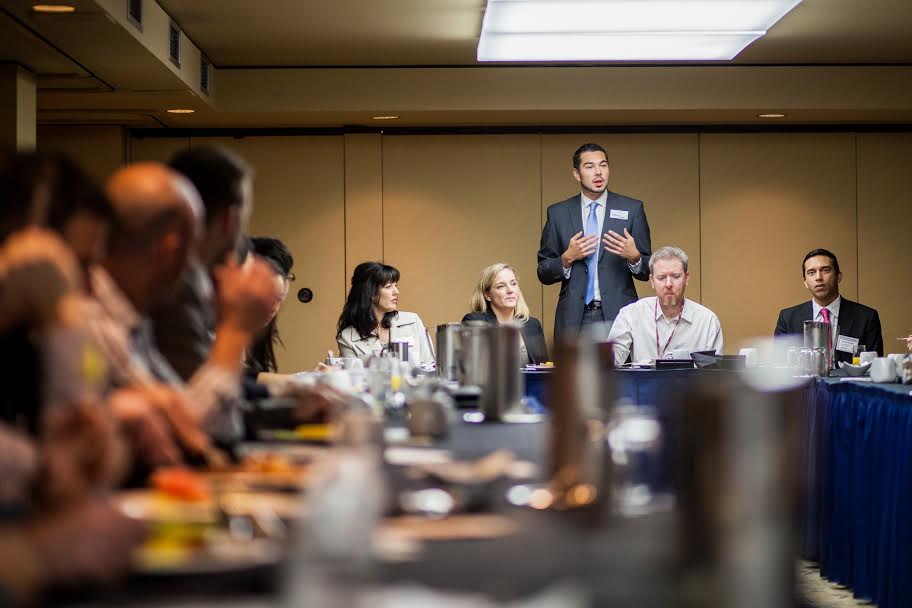 SME Strategy is a strategy consulting company that specializes in aligning teams around their vision, mission, values, goals and action plans. Learn more about how we can help you and your team create a strategic plan with our strategic planning and implementation services.
We've discussed the importance of having a strategic plan and how it can help your organization, but more important than having a plan is going through the planning process. From the initial questions to ask your team, during the meeting, and throughout implementation, it's crucial that your entire team is onboard and aligned on the organization's strategy.
Implementation does not mark the end of your strategic plan: strategy is cyclical. Strategic planning is an ongoing process. A strong organizational strategy is not limited to a document and is embedded throughout the fabric of your organization. The best way to achieve this level of strategic continuity is by moving through the entire cycle on a regular basis. Some organizations do this every second year, others yearly, some twice a year, and many on a quarterly basis, the last being our most recommended option.
Here are our top five reasons why quarterly strategic planning meetings will benefit your organization and team:
It increases employee engagement and follow through and can lead to successful implementation:
When your team understands the organizations visions, missions and values, and how these interact with the overarching strategy, it helps create alignment and buy-in from all levels of staff. Once that level of buy-in and engagement has been accomplished, setting strategic priorities on a quarterly basis creates a clear timeline for implementation and review. When you have an empowered staff who understands what the goals are and when they need to be completed, your strategic plan has a much better chance of being successful across the entire organization.


Continuous reviews allow you to detect successes and failures early on:
If your organization reviews its strategy once every year or two, there is a longer time in between reviews. This means that if something is not working, it's harder to notice it quickly. When strategic plans are reviewed on a quarterly basis, your team will have the opportunity to review your metrics and determine what is working and what is not, and make adjustments every three months. This will help your organization remain proactive in your industry and organization, and keep on top of trends and technology.


It ingrains your organizational strategy from top level directors and executives, throughout all departments and personnel:
The benefit to this is when every member of your organization understands what they are doing, who they are doing it for, and what their purpose is, every single decision they make will support the organizational strategy. This makes your employees more effective, efficient, and autonomous. If staff doesn't have to turn to leadership to address every question they may have, it frees up leaders to work on creative and innovative projects in addition to supporting their staff and strategy.

Increased purpose and camaraderie of team members leads to a positive culture that leadership can help shape:
While culture cannot be created from nothing, leaders can impact and shape it by rewarding actions that align with organizational values, and by fostering inclusion among team members. If your team feels valued and included, your organizational culture will be stronger, employee retention will be higher, which will have direct impacts on successful strategy implementation. Hosting quarterly strategy sessions and engaging your team members with strategic planning multiple times a year will reinforce inclusion among team members and foster the organizational culture that will lead your business to success.


When quarterly strategy sessions are hosted by a facilitator, it allows the leaders to participate and for all members to contribute:
This can be a game changer. Team members will often trust leadership and the quieter members may be reluctant to share their ideas with a leadership team in a group strategy setting. However, when working with a facilitator, this flattens hierarchies allowing all team members to actively participate in the session. The facilitator is skilled in knowing which questions to ask, and how to encourage even the most reluctant employee to participate.
Need help with your strategic planning process? A facilitator can help:
By increasing inclusion and flattening hierarchies, new ideas can emerge, management can participate rather than lead and all levels of staff can engage equally.
Additionally, having an outside facilitator can help address issues that the management team or employees may not have thought about. An educated facilitator coming from outside of the organization will have an objective lens, and can guide conversations through tough subjects that often need to be tackled.
Working with a facilitator on a quarterly basis is the best way to maximize your sessions by making the most of your strategic planning budget by keeping meetings well run and efficient, helping to make sure your team stays on track, and guiding the path towards effective strategy implementation.
Our readers' favourite posts