Diversity & Inclusion Virtual Summit: Hosted by SME Strategy - October 21, 2021
By Jason Heckl - September 16, 2021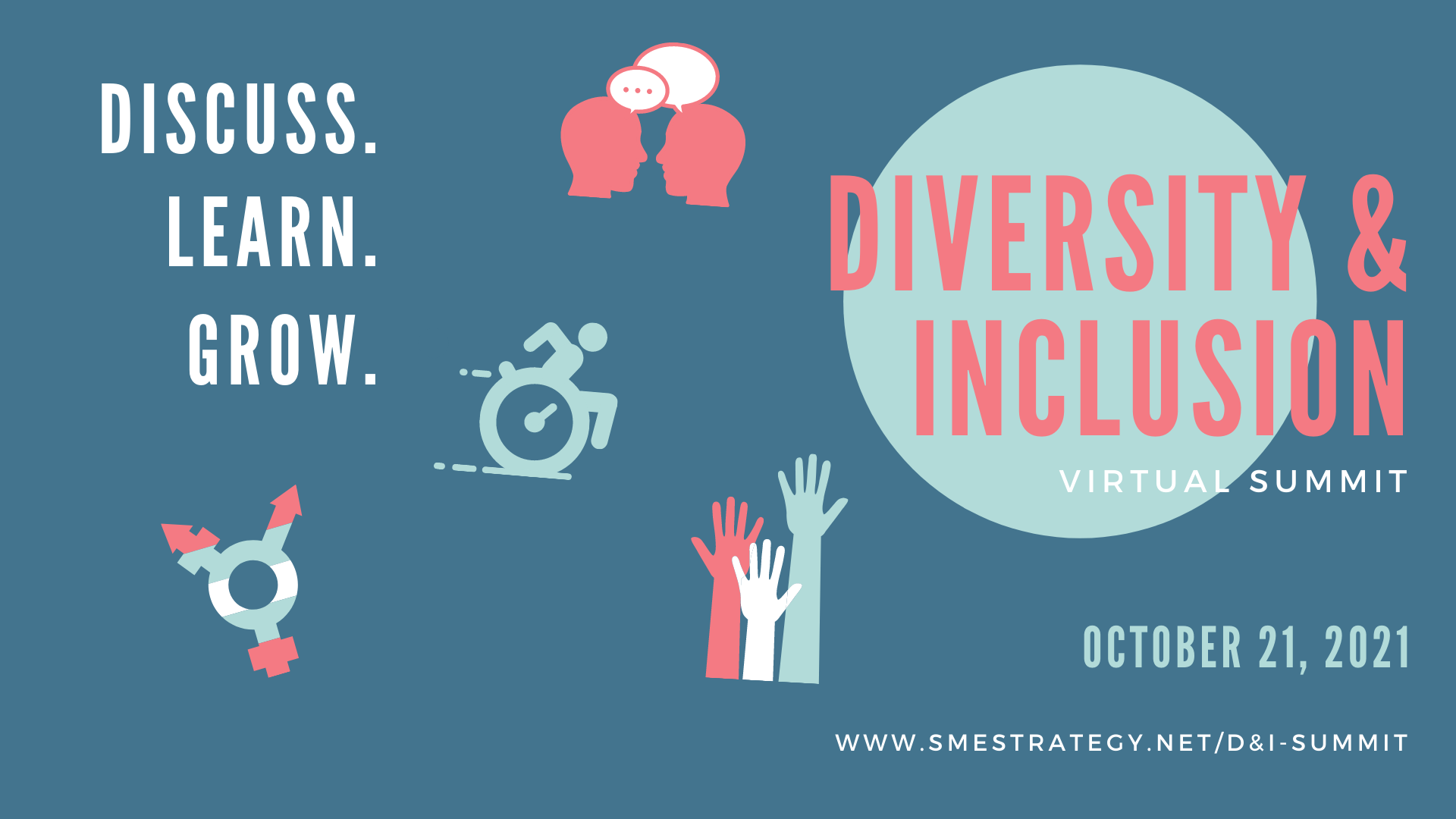 We at SME Strategy are excited to announce that we're hosting our first ever Summit on Diversity & Inclusion. The Summit will be hosted virtually, and will be a full day of conversation, sharing, and learning. We'll start at 7am PT (10 ET) and go until 1pm PT (4 ET).
Although our small team is not the most diverse, we believe these tough conversations need to be had, and that there is still a lot of progress to be had, especially in the workplace. We're privileged to have so many leaders in our network, and we feel it's part of our duty to host these conversations for the benefit of all.
We hope you'll join us! Details below..
Objective
Our objective for this Diversity & Inclusion Summit is to create an open, safe space to discuss and share learnings, best practices, and needs around diverse and inclusive workspaces. We want the Summit to be engaging, with clear takeaways, while making sure it's inclusive, safe, and culturally responsive.
We'll hear from world-class leaders in diversity and inclusion for an all day conversation about how to translate this opportunity into action.
We hope you'll join us.
Speakers
Melvin Gravely, II
Role: CEO at TriVersity Construction & Founder/Chair at the Institute for Entrepreneurial Thinking
Location: Cincinnati, Ohio, USA
Bio: Melvin J. Gravely, II is the CEO and Chairman of the board of a Cincinnati, Ohio based commercial construction company. Gravely is also the founder of the Institute for Entrepreneurial Thinking, Ltd. The Institute is a think-tank focused on getting the best results from minority business development initiatives. He is seen as one of the leading national thinkers on the topic of minority business development and supplier diversity.

Mel is the author of nine books including his latest new book, Dear White Friend: The Realities of Race, the Power of Relationships, and our Path to Equity and The Capacity to Succeed: Fulfilling the Promise of Minority Business Development.

Dear White Friend was inspired by the nasty rhetoric he has heard about race and enabled by the free time allotted to him by COVID.

An active business and civic leader who has chaired the board of the Cincinnati Regional Chamber of Commerce, Gravely served on the board of the United Way, was a founding board member of the Cincinnati Regional Economic Development Initiative (REDI Cincinnati) and vice chairperson of Artswave, the largest community arts fund in the national. He co-chaired the Cincinnati Regional Business Committee, a group of 100 middle market CEOs working collectively toward meaningful civic action He is also a board member of several private companies,

Gravely graduated from Mount Union University and holds an MBA from Kent State University, and a Ph.D. from the Union Institute and University. He has received several awards and distinctions, including the Larry Albice Entrepreneurship Award, the Cincinnati Regional Chamber Woman Mentor of the Year, Forty Under Forty Award, multiple IBM 100% Clubs, the Men of Honor Award, and the 2020 Carl H. Linder Award for Entrepreneurial and Civic Spirit.

He is married to Chandra Y. (Webb) Gravely, a physician with UC Health. They live in Cincinnati, OH and have three grown children and one granddaughter.
Luis Sanabria
Role: Human Resources Manager at Watlow & DEI Training Facilitator at Blue Level

Location: Querétaro, Mexico
Bio: Luis F. Sanabria has over 10 years of experience working in multiple countries in human resource management, facilitation, and diversity, equity, and inclusion (DEI) strategy.

Before joining Watlow as an HR Manager, Luis was DEI training facilitator at Blue Level Training. He also has extensive DEI corporate experience as Senior Diversity & Inclusion Specialist for the Kellogg Company where he conducted best practice DEI benchmarking research and facilitated unconscious bias training for Latin America and North America.

Colombian by birth, Luis has studied and worked in Venezuela, the United States, Argentina, and Mexico. His experience includes working with executives and middle managers at multinational organizations such as ExxonMobil, Accenture, Kellogg Company and most recently Watlow.

He has a Master's degree from Texas A&M University in Human Resources Management and a Bachelor's degree in Psychology and a Minor in Marketing from the University of Central Florida.
Keisha Townsend
Role: Director of Diversity, Equity & Inclusion at GSD&M

Location: NYC, New York, USA
Bio: Keisha has spent most of her career in agency roles after graduating from Syracuse University. In her role prior to GSD&M with BMW of North America, she found her purpose. As BMW's Diversity Marketing Manager, she went beyond cultural marketing campaigns, and was responsible for the development and launch of BMW's first inclusion strategy, followed by the associated programs and working groups.
As GSD&M's Director of DE&I, Keisha champions inclusive polices, cultural fluency and accountability, as we continue to create First & Only ideas that make a difference for our clients..
Ed Henkler
Role: Founder of TheBlindGuide & Advisory Board Member at Ability ASCEND
Location: Columbia, South Carolina, USA
Bio: Ed Henkler is a social entrepreneur who is passionate about improving quality of life and employability of people who are blind or visually-impaired. He believes there is a business ROI to hire people with disabilities. He is working with several companies which focus on increasing the meaningful employment of people with disabilities.
Delia Mensitieri

Role: D&I Researcher, Corporate Trainer & Coach

Location: Brussels, Belgium
Bio: Delia Mensitieri is a corporate trainer and consultant on inclusion at the workplace and has worked with several international clients all over Europe. Delia is especially passionate about bridging the gap between science and practice. She believes that bringing the best of both worlds together is the only way to create that inclusive workspace.
Delia obtained her Master's degree in psychology at the university of Ghent and her Master in International Management at Vlerick Business School. She is currently pursuing her PhD on inclusion at the workplace under the supervision of professors Smaranda Boros and Claudia Toma.
Tim Hernández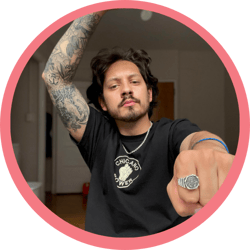 Role: Associate Manager at the Congressional Hispanic Caucus Institute

Location: Denver, Colorado, USA
Bio: Tim Hernández is a community educator in Denver Public Schools from the Northside of Denver, Colorado. Raised in multiple families and attending 8 schools before graduating high school, Tim, who graduated as a first-generation student from the University of Northern Colorado, is a recognized community leader and educator across Colorado.
He served as the first Latinx Student Body President of his university, has been a community organizer for social issues including DACA, Racial Justice, Black Lives Matter, Gun Violence Prevention, and Educational Justice across the country, and even interned with Senate Majority Leader Schumer in the United States Congress through the Congressional Hispanic Caucus Institute (CHCI).
He now works for CHCI running a national high school Latinx leadership program held every summer and simultaneously teaches English full-time at the local high school in the Denver community he grew up and still lives in. He is a proud Northside Denver Chicano who loves his barrio deeply, and he hopes to one day transform communities into places of opportunity, access, pride, and justice for young people across the country.
Solo el pueblo, salva al pueblo.
Tova Sherman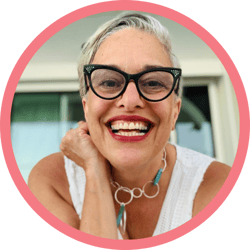 Role: CEO at ReachAbility Association & Founder of BluenoseAbility Arts & Film Fest
Location: Halifax, Nova Scotia, Canada
Bio: Tova Sherman is a thought leader, with over 25 years of expertise in the diversity & inclusion field. As CEO of reachAbility, she has grown a grass-roots agency - built on the principals she shares with you in this book - to an award-winning, nationally recognized model in best practices.
"My commitment both personally and professionally is to support individuals to have a voice." Tova always fights for the underdog. Her experience of dealing with anti-Semitism in her younger days combined with the attitudinal barriers faced by her ADHD has fueled her fight for inclusion and equality for all. She remembers being too scared to go to school, and to this day is deeply affected by her childhood bullies. Creating reachAbility has in a way been her personal catharsis. She knows that many of the clients who first walk through reach's doors are carrying with them a self-stigma, "The school system doesn't teach you past the stigma, it must come from within." Tova feels a critical responsibility to empower these people, reinforce their value and change the narrative attached to disability as a whole. "We are all going to deal with a disability at some point in our lives, whether it be a fractured limb or a cognitive (brain) related issue...so who are we really stigmatizing?" Tova's overall vision is that of an equalized playing field. Where those with physical, cognitive, sensory, and mental disabilities can all get the accommodations they require. "Not only the ramp for someone in a wheelchair but also adjust for someone with autism." Diversity is crucial but without inclusivity, it is limited in its impact; architectural change is helpful but without attitudinal change it is futile. "It is not about special treatment; it is about dignity, plain and simple."
As a trailblazer in inclusion and accessibility, Tova saw a gap in the arts community and co-founded the Bluenose Ability Arts and Film Festival (BAAFF) in 2015. BAAFF, a festival dedicated to providing the disability arts community a clear voice. While the festival continues as an annual event celebrating and embracing the talent within the disability arts community, BAAFF has grown to be much more.
From her TED Talk to her TV Show, Tova is most recognized for her unique style, great sense of humour and deeply passionate commitment to the inclusion of all our citizens. Her understanding of business, the law and the challenges of inclusion make her a perfect resource in today's swiftly changing employment landscape. With her new publication: Win, Win, Win: The 18 Inclusion-isms You Need to Become a Disability Confident Employer, Tova has distilled her decades of training into a leadership-how-to on Inclusion!
The youngest of five children, Tova has been around disability her entire life. Her own challenges, living on the ADHD Spectrum, inform her empathy and commitment to equalizing the playing field. In addition to her inclusion efforts Tova most enjoys spending time with her daughter, son-in-law and 3 grandsons. To reach out to Tova to speak at your event email her at tova@reachability.org.
Mita Mallick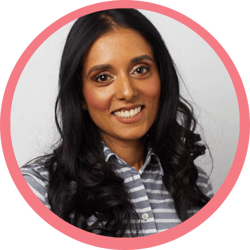 Role: Head of Inclusion, Equity and Impact at Carta
Location: Jersey City, New Jersey, USA
Bio: Mita Mallick is a corporate change-maker with a track record of transforming businesses. She gives innovative ideas a voice and serves customers and communities with purpose. She is currently the Head of Inclusion, Equity and Impact at Carta and formerly was the Head of Inclusion and Cross Cultural Marketing at Unilever. She has had an extensive career as a marketer in the beauty and consumer product goods space.
Mallick is a LinkedIn Top Voice, a contributor for Entrepreneur and Harvard Business Review, and her writing has been published in Fast Company and Business Insider.
Tay Anderson
Role: School Board Director, Denver Public Schools
Location: Denver, Colorado, USA
Bio: Tay Anderson is a product of Denver Public Schools where he graduated from Denver's Manual High School in 2017. After high school he began to serve the students of Denver as an educator at University Park Elementary and North High School.
He has served in the Colorado State Legislature as a legislative aide, where he advised legislators on policy around education, homelessness, gun control and more. Tay has served the Democratic Party in many roles and has been awarded the Murphy Roberts Award by the Colorado Democratic Party for his continuous service to the party. Tay is passionate about making the world a better place than the one he grew up in.
He has dedicated his life on protecting women's rights, African American rights, Latinx rights, LGBTQIA+ rights, Indigenous rights, Muslim rights, and disabled persons' rights. He has participated in numerous public demonstrations as well as conversations and meetings with school district leaders, state leaders, and members of Congress on social justice issues.
Tay gets his passion and perseverance from his mother and grandmother. His grandmother is a retired educator of 35 years. His family is comprised of educators and they have over 115 years of combined experience teaching our students to step into their greatness.
Elena Joy Thurston

Role: School Board Director, Denver Public Schools
Location: Denver, Colorado, USA
Bio: Elena Joy Thurston is an inspirational LGBTQ+ speaker, trainer, and founder of the nonprofit Pride and Joy Foundation which is dedicated to building self-awareness and safety for LGBTQ+ families and their allies.
A Mormon mom of four who lost her marriage, her church, and her community when she came out as a lesbian, Elena's viral TEDx talk on surviving conversion therapy has been viewed 40,000+ times and brings a very personal angle to the Pride and Joy Foundation's suicide prevention trainings.
Agenda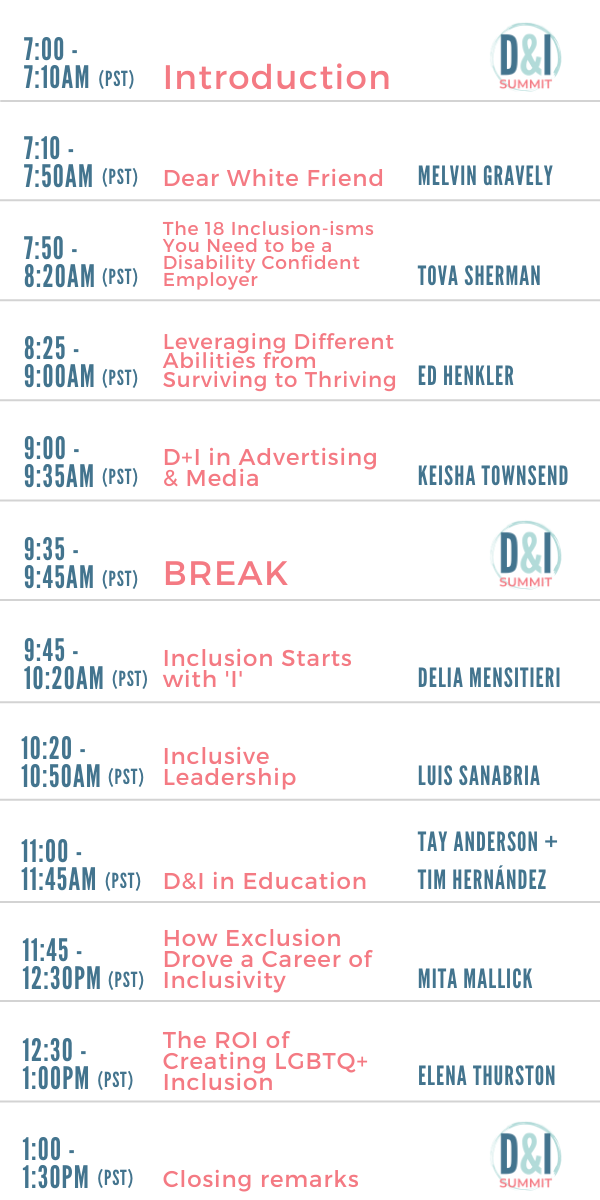 Our readers' favourite posts