Digital Transformation in Action: Lessons Learned in Local Gov. w/Jazz Pabla, City of Kelowna Ep. 109
By Anthony Taylor - July 07, 2021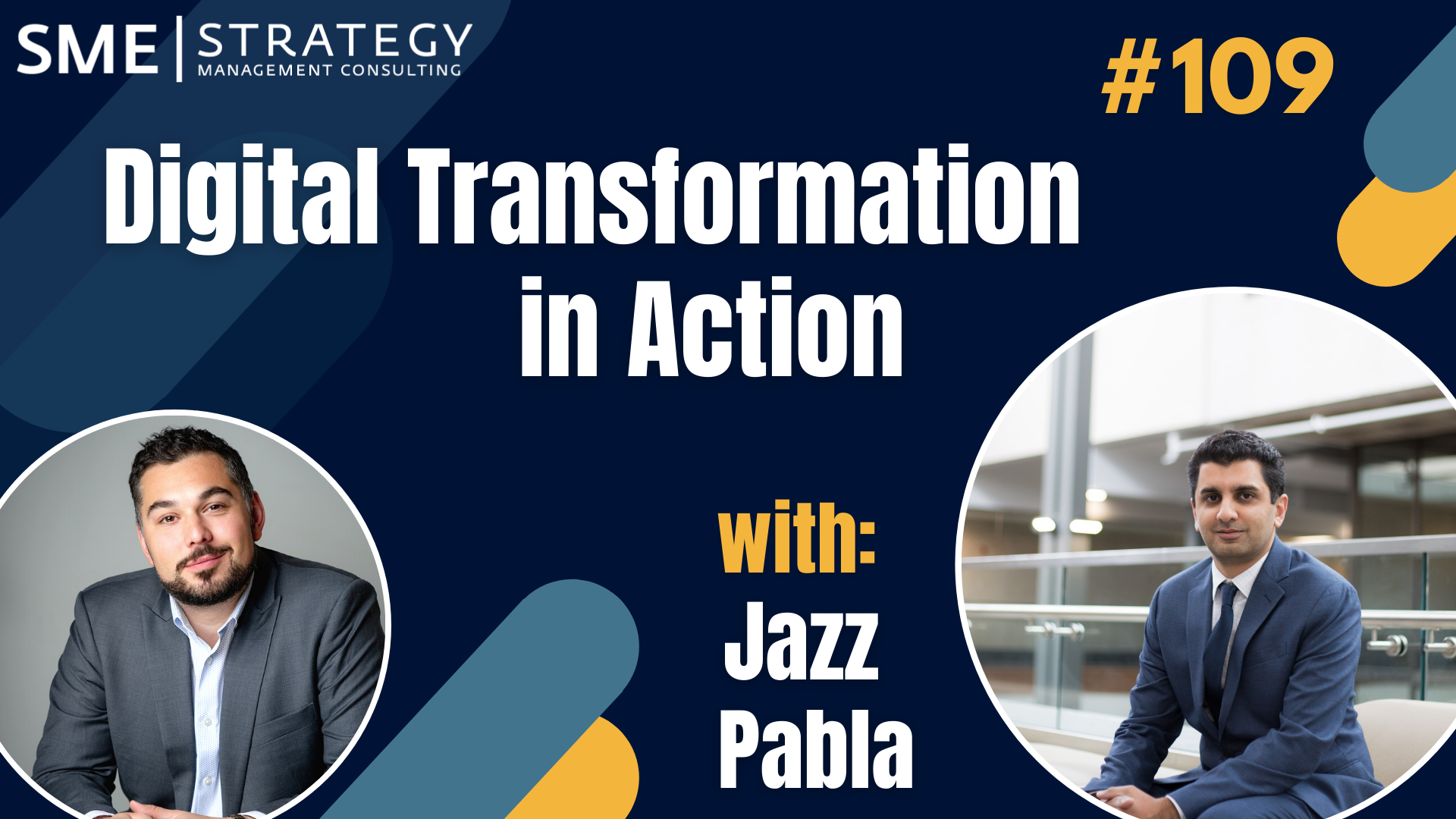 Jazz Pabla is the CIO and Director of Information Services for the City of Kelowna. Being in IT, he focuses most of his time on securing digital assets, and key city services and systems like water.
Formerly, Jazz was a Customer Experience Manager at the University of Saskatchewan, and a Technology Integration Manager for the City of Saskatoon.
On this episode of the Strategy & Leadership Podcast, Jazz joins us to discuss digital transformation in action, cybersecurity, the complexity of local government, and more.

Are you having a strategic planning session soon? Make sure you ask your team these 15 questions first:
Here's a breakdown of our conversation:
The complexity of local government
Jazz explains how citizens only see the tip of the iceberg of municipal government. As an example, they see how the city deals with service requests, but don't see all the cybersecurity work that's done in the background to make sure those services can operate. The business model of a municipality is not straightforward at all, and may include 25 different lines of business or departments. So when a citizen engages with the city, in their mind they're engaging with the city, not 25 different departments at once. Because the structure is so complex, Jazz says the biggest challenge is providing seamless integration for all the lines of business or departments, as well as to the citizens.
The citizen first model means understanding what the citizens are looking for and how they want to consume city services. If it's easy to do, then they'll come to do it again. Jazz says that once the city understood how the citizens want to be engaged with, engagement levels increased right away.
One way the city did this was by implementing a chat bot in response to COVID. Along with COVID related inquiries, the city received a big number of other inquiries that led to some valuable insight.
Once it's known what the citizen wants, it's hard to argue with that, so the citizen first model begins to spread throughout the government.
Digital transformation in action
Aside from the chat bot mentioned above, Jazz and his team at the City of Kelowna focused on redesigning websites to make them easier to access information and submit requests. Jazz says that if the website is not a go-to spot for citizens, then you have to decide how else you'll deliver information.
Another aspect of their digital transformation is the use of several dashboards across several departments. They're used to make data-driven decisions and predict certain events. Ultimately, if digital transformation is effective, it will become easier for citizens to consume city services and engagement will be higher.
Cybersecurity as a strategy
Jazz breaks down the very real threat of ransomware attacks. Your cybersecurity strategy has to transform to meet changing needs. Rather than installing a piece of equipment and leaving it there, you want a solution that's able to react. Cybersecurity used to be used to protect data centers or networks, now it's needed to protect data and infrastructure that are extended into the cloud (more risky).
Jazz says that one the big challenges for IT leaders is being ready for everything and prepared for an attack across a wide range of technology, while at the same time being aware not to obstruct digital transformation.
--
To learn more about Jazz, his work, and to get a hold of him, check out his blog: aslife.ca
Learn how a strategic planning facilitator can help you develop alignment & a common vision of success:
Or learn how to create your own strategic plan from scratch with our video course:
Our readers' favourite posts