How to Design a Change Management Experience that Encourages Buy-in
By Anthony Taylor - May 12, 2021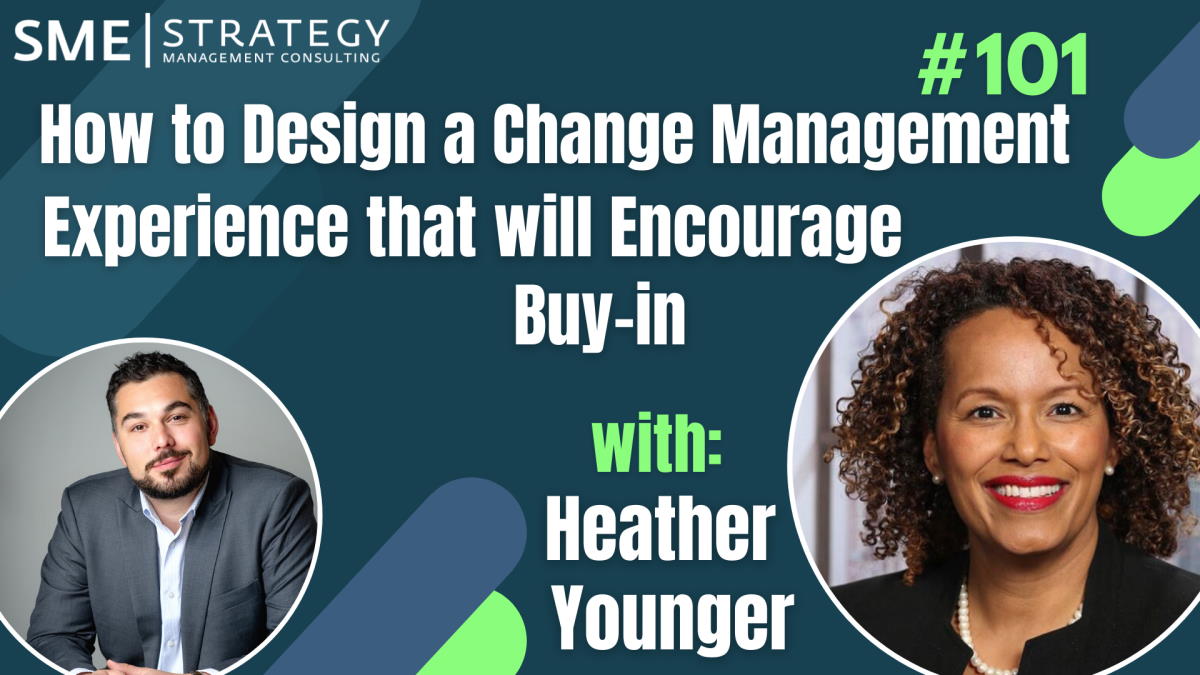 Heather Younger is a former attorney and the founder/CEO of Employee Fanatix, a management consulting firm that equips companies with the intelligence they need to improve the quality of work life for their employees. She's also the author of two books, The 7 Intuitive Laws of Employee Loyalty and The Art of Caring Leadership: How Leading With Heart Uplifts Teams & Organizations.
On this episode of the Strategy & Leadership Podcast, Heather joins us to share her experiences with big organizational change, the process for developing a change management experience, how to create the right environment for change, and more.
Having a strategic planning session soon? Make sure you ask these questions first:
Here's a breakdown of our conversation:
Her experience with big changes like mergers, acquisitions & re-organization
Heather explains how most big organizational change fails for one of three reasons: there is no clear 'why', the change happens in silos, or people feel like things are 'happening to them'. From the beginning, it's vital to be intentional, and design a plan for generating buy-in ahead of time. People don't need to agree about every little things, but they do need to feel good about the direction and feel like their voice is heard. Otherwise, when change just 'happens', people will be looking towards the door.
> Watch below: Leading Change in 5 Slides
How to design an experience for change management
Too often, change is created in silos, which is almost always the wrong place to start. Heather explains that it needs to start from the top - HR people are probably not the ones that will help you (although they do need to be at the table). Most importantly, you need someone with design thinking experience - someone who understands the need for both empathy and compassion. Next, you need to bring people (the end users) into the process, look at survey data, and hold focus groups. Gradually, you'll bring more and more people into the process, so that there's buy-in throughout the organization.
Heather's challenge for leaders
Heather's parting advice for leaders is to realize that empathy and compassion are not the same thing. Instead of "I get you", you need to think more along the lines of "I'm going to come with you to help you solve that problem, reframe that circumstance, alleviate that barrier, or challenge that situation in front of you". The result is consistent compassionate leadership.
Want to learn how a strategic planning consultant can help you align your team with a big organizational change?
Our readers' favourite posts