Customer Experience Trends Your Business Should Consider in 2021
By Jafar Sadhik - May 31, 2021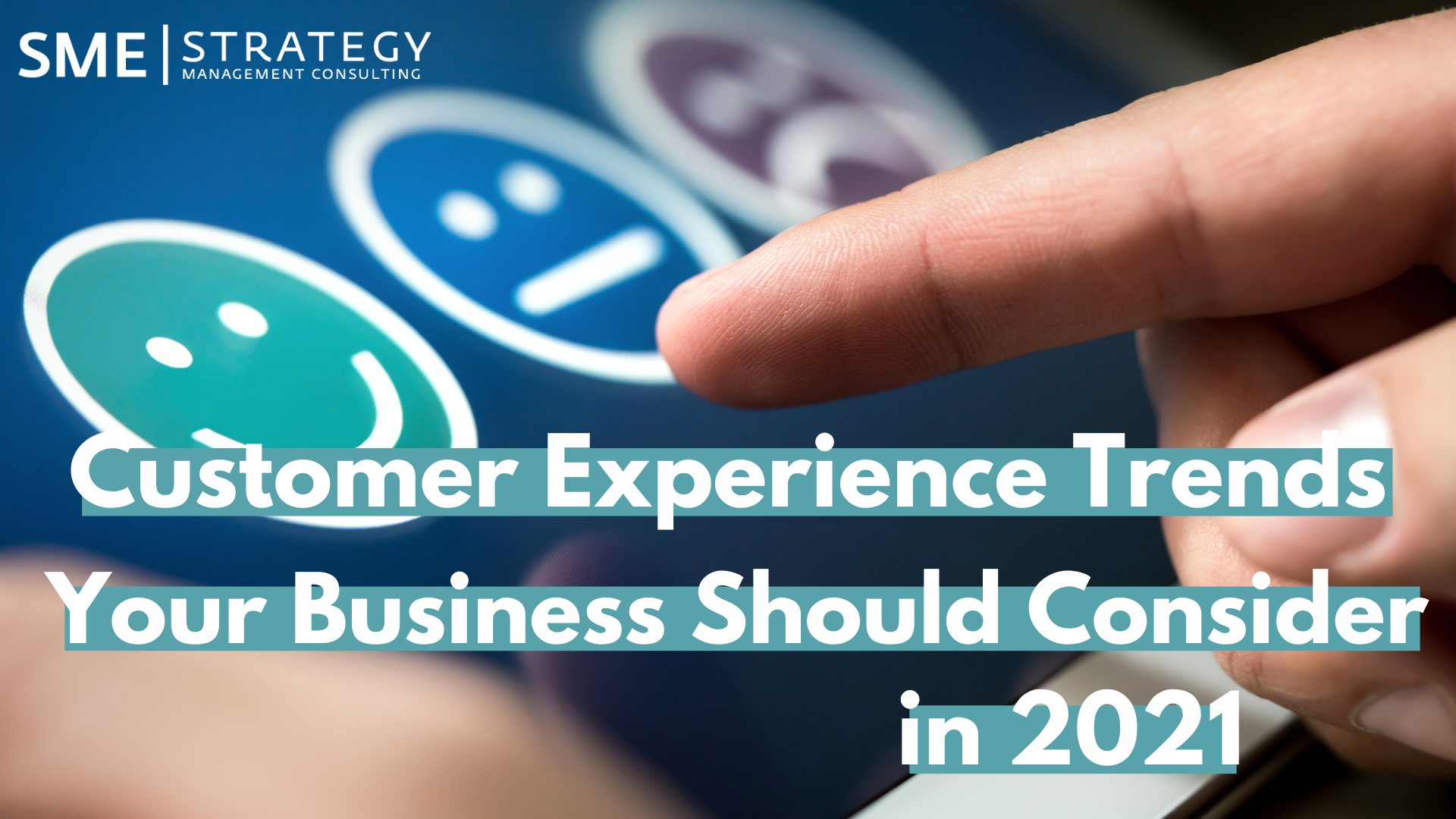 Improved customer experience has become necessary for any business. From 2020 onwards, the meaning changed completely. In the global pandemic, positive customer experience became a beacon of light for all companies. With immense economic strains, shutting down of physical shops, and more, a good customer experience digitally became the need of the hour. This led to customer experience trends that every business should follow. CX is important to drive brand loyalty and make customers brand advocates.
Is your team having a strategic planning session soon? Make sure you ask these questions first:
Why Improve Customer Experience?
The top three reasons why investing in CX is important for any company:
Improve customer retention
Increase cross-selling and upselling
Improve customer satisfaction
Top Customer Experience Trends Every Company Needs to Know
Keeping these reasons in mind, it is important to invest in customer experience. Also, 81% of companies feel that customer experience is a competitive differentiator. You can do that by keeping customer experience trends in mind.
Contact-less Customer Experience
Digitalizing the Customer Experience is the need of the hour. Since customers demand has grown rapidly with the pandemic, the customer experience needs to be remote. Customers are now choosing a contactless model for shopping and even customer service. The sheer agility of the contactless model is helpful for ease of use, safety, and less effort reasons.
A contactless CX can be achieved in remote situations. Making sure customers can access the same things across places is important. They need to get the same benefits they got while they were in the contact zone.
Self-service in Customer Experience
A long weary process in any aspect is not liked by customers. Even in the B2B space, customers want interactive websites. Strong levels of self service with AI-backed knowledge, simple checkouts, and simple repeat order processes will help customers serve themselves. This customer experience trend has proven to be explosive in the B2B marketplace.
Self service in CX means having enough information to handle a situation. FAQs, research material, online blogs, video tutorials and more can help immensely in this.
Segment-specific CX Solutions
There is an increasing demand for software that is segment specific. Having vertical CX solutions will help create a focused business. This can range across various segments. This means that CX solutions have to be innovative in every niche to address intricate deep level needs.
Creating customized CX plans for each segment will help. For example- making marketing more CX-centric. Or improving the CX in the sales front by not being pushy.
Virtual Assistants
A great way to reduce the stress customer service teams face is by introducing virtual assistants. Virtual assistants in CX will reduce the pressure on teams and help users. They can answer simple questions that saves time and energy. This AI technology is a customer experience trend you cannot miss.
A virtual assistant in customer service is one who helps operate the business load smoothly. Virtual assistants can be installed with some tools and resources online. Businesses need to use data analytics to enhance value experiences for customers. In fact, 90 percent of top global executives feel that data analytics helps them deliver a great CX.
Mobile Experiences Improvement
People hardly use the desktop these days- especially customers. Research shows that 52% of internet traffic comes from mobile devices. Also, desktop traffic has been declining. So, if your mobile experience is bad, customer experience is automatically bad.
Look for ways to optimize mobile experiences and improve that. Readability is an important factor with mobile experiences. Making it easier to enhance mobile experience is possible with frequent quality checks, testing and more.
Omni-channel Customer Experience
Customers are present across multiple touchpoints these days. They expect that the customer journey across each touchpoint should be as seamless as possible. If you deliver seamless and personalized customer experience, chances for customer satisfaction is more. Most teams have been pushed from their comfort zones and this requires some enablement from the company front.
The best way to inculcate an omnichannel communication approach is by mapping and understanding customer journey. Customers need to interact at all levels so that they get a cohesive experience. Businesses have to deliver an excellent experience by identifying channels that work for customers. A consistent experience for a customer whether in-store or on a mobile device is what they need. So, mapping customer journey well with their touchpoints will help increase CX.
Chatbots Automation
AI is restructuring the way businesses work. Chatbots are based on predictive analytics and are able to handle complex queries from customers these days. These are based on real-time engagement and conversations. Chatbots can create good customer engagement and deliver a personalized customer experience. They also help with building a sentiment analysis and increasing engagement.
Chatbots can be easily integrated. Take any big market player- all of them use integrated chatbots to connect with customers. Connecting with chatbot companies like IBM Watson or Google Dialogflow is helpful to take customer engagement to the next level. Note that 68% of customers feel that chatbot messaging is a great way to stay connected with businesses.
Loyalty Programs that Increase Customer Engagement
Customers have many choices. The loyal ones however are more valuable for your company. They are four times likely to refer another customer. These loyal customers are ones who like the customer experience. To ensure that they stay loyal, it is important to have a loyalty program. Having loyalty programs that boost engagement will improve customer experience. Customer experience is based on personalization and this is what loyalty programs do.
Take the Starbucks example. Great loyalty programs leading to customer engagement and high level customer experience. This solidifies customer trust in these testing times. Also, 96 percent of customers feel that customer service is what sets their loyalty to a brand as per Microsoft.
Source: Starbucks: Winning on rewards, loyalty and data.
Customer experience trends are different in this COVID-19 era. With whooping costs on health care and mental stress, customers expect a great experience with products they signed up for. It is easier to retain customers who have had a good customer experience. Noting the latest trends and statistics will help improve customer experience strategies and not fall for customer experience myths.
Bottom Line
Businesses need to ramp up on smart communication and intelligent collaboration to improve customer experience. Customer experience trends are to be kept in mind to incorporate new strategies. You can not only embrace customer loyalty but also achieve customer success.
Learn how a strategic planning consultant can help align your team & steer you away from the Multiple Destination Trap:
Want to learn how to create your own strategic plan from scratch without needing to hire anyone?
Author Bio: Jafar Sadhik
A passionate digital marketer possessing sound knowledge in the fields like SaaS tools, CX, churn statistics, etc. Previously, worked for top ventures like SportsKeeda and Neil Patel Digital India, and currently works at SmartKarrot Inc. He loves to read books during leisure and a great admirer of Agatha Christie's works.
Our readers' favourite posts