Create a Continuously Learning & Evolving Organization
By Anthony Taylor - February 24, 2021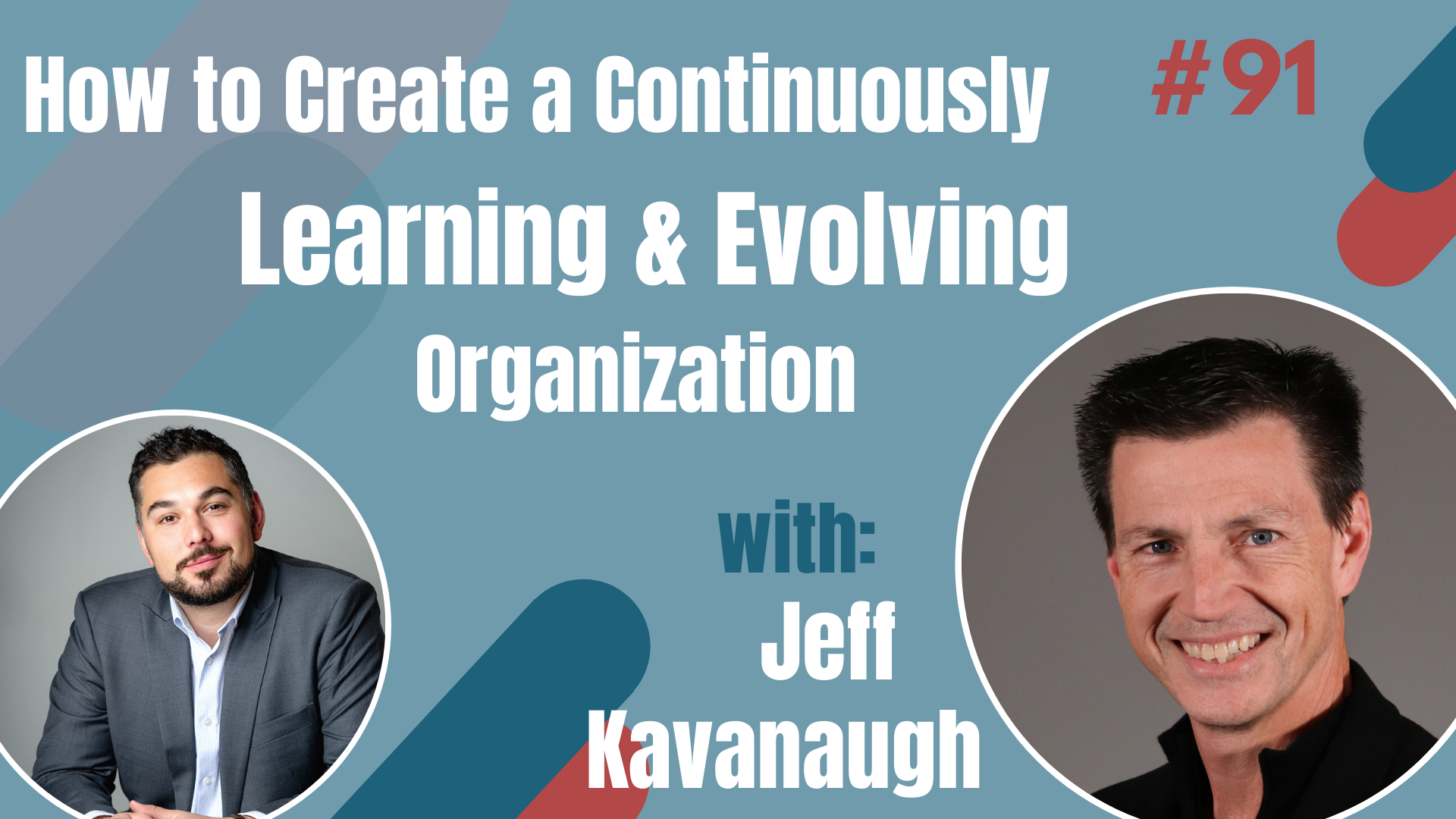 "The rate of market change is faster than the rate of your ability to create something or respond".
Jeff Kavanaugh is the global head of the Infosys Knowledge Institute, the research and thought leadership arm of Infosys, one of the world's leading consulting and technology services firms. Jeff also serves on several boards, and is an Adjunct Professor at the University of Texas at Dallas.
On this episode of the Strategy & Leadership Podcast, Jeff joins us to discuss the importance of critical thinking, becoming a lifelong learner, best practices for communicating information, and how to create an organization that is continuously learning and evolving.
Is your organization having a strategy session soon? Make sure you're asking the right questions first:
Here's a breakdown of our conversation:
Importance of critical thinking
We live in a world of lots of data, information and misinformation. Being able to make sense of the information and take a fact based approach is becoming increasingly more valuable. Further still, being able to recognize patterns, distill reason from information, and convert it into something persuasive is how people will be able to use information to their advantage. Lastly, being able to show information in a way that is appealing and easy to understand will be ever more critical.
Best practices for leaders trying to communicate information
First, Jeff shares his 5 steps to developing an insight: Design (create a model), Research (collect data), Analyze (look for patterns), Interpretation (visualize it), and Adoption (communicate it). He then explains an important concept for anyone responsible for communicating information or leading people. That is, try to develop an attitude of grateful service. You have the ability to serve a user, customer, boss, or whoever it is. That means you have the ability to give them information that could improve their life or business. Not only that, once they understand you have their best interests at heart, you will develop true alignment.
On becoming a life long learner
In life, everyone's path looks a little different. Very early on, you learn there's a lot you don't know. If you don't have the chance to be handed a toolkit from a prestigious school or company, you're like most people. That means you have to build the toolkit yourself, which looks like continuously trying new things, learning as you go, experimenting, and constantly adding skills to your toolkit. If you consider yourself a work in progress, you become a lifelong learner. Jeff also adds that most people are willing to help you - even if they don't go out of their way to ask if you need help. Even high profile people who seem rather busy could be willing or even enthusiastic to share what they know with someone asking.
A successful case study - Infosys
Jeff uses his own organization as a case study, which at one point began to notice certain trends and product lines plateauing. What they did was double down on learning. They encourage people to focus on learning, whether in person or online via an app. They also shrunk the size of what you can learn into smaller increments. This meant a new operating models for individuals was born. Instead of complicated and long programs, they became more agile. Lastly, they created a shared platform that allowed small teams and individuals to share ideas and tap into other peoples' ideas.
Have you thought about using a facilitator at your next strategy session, so you can participate instead of lead?
Tracking, documentation & automation
At the very minimum, tracking and documenting your processes provides 'mental scaffolding' and checks off compliance boxes. But if you're hoping to grow and scale, you'll need to do more. Digitizing or automating certain processes will create rule based programs. That means you'll be left with more time to focus on the good stuff - whether it be creative ideas, strategy or customer service.
To learn more about Jeff's work at the Infosys Knowledge Institute and access hundreds of videos, reports, and articles, visit their website: Infosys Knowledge Institute.
To learn more about or buy Jeff's book, The Live Enterprise: Create a Continuously Learning & Evolving Organization, click here: The Live Enterprise.
Our readers' favourite posts