Are you recruiting a Super bowl winning team?
By Anthony Taylor - February 04, 2013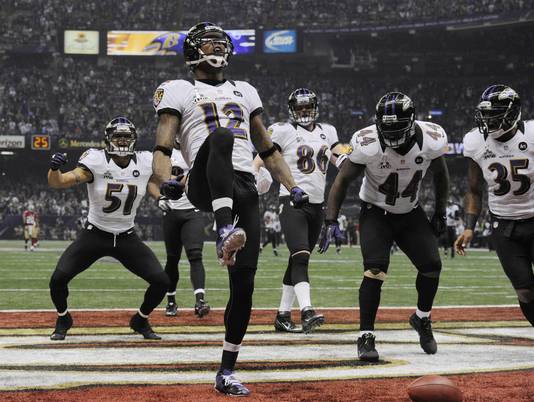 What an awesome Super Bowl.
I really expected it to be a more defensive game, but instead the offences decided to light it up. Ironic no? ;-)
My pre-game warm-up involved helping a friend with his cover letter and resume.
I'm not in HR (if you are, maybe you can weigh in here) but I was advising my friend to shape his cover letter so that he could position himself to be the best fit for the position, and not just listing his experience.
I explained to him that the recruiter or HR person was looking for someone to fill a talent gap that existed within the organization.
The person was hiring because they were looking for a particular set of skills and personality that would not only be able to do the tasks required of the job, but would also serve the objectives of the department and the company as a whole.
Much like when I advise people not to describe themselves by a title when networking , but rather, what solution they provide as a service. I suggested he describe the skills that he had, and how they would fill the gap within that particular organization (or team).
I got the idea for this post during the second half of the game when the announcers were talking about one of the Ravens wide receivers. They explained how this player was a steal to get him in the third round (of the draft). His skills were underestimated, and the Ravens human resources department (scouts) recognized it.
If you're not familiar with how professional teams get players: Recruiters (much like companies have) look at all the players out there, asses their skills, and then acquire them through the draft or though strategic acquisition through trades.
Teams, and companies have a perpetually changing strategic plan, and in sports, the players are the cornerstones of a teams' strategy.
Every player, and each position, has a set of special skills that they bring to the team. Just like a company has departments and titles, football teams have different groups of positions and responsibilities. Recruiting the right personnel for the right position is paramount to achieving success.
Successful teams, championship teams, develop a strategy based around the strengths of their personnel, and then make a game plan around that to win.
A business is no different.
You recruit people not just to "fill a position" but to complement your companies' strengths to create sustainable advantage in the marketplace to beat your competitors, and be successful.
There is no magic recipe to success; even the teams with the most "talent" don't always win the championship.
However.
It's the combination of talent, skill, chemistry and a solid game plan to beat your competition (see strategy) that make winning teams or successful companies.
The challenge is, how do you find that talent?
How do you know who is going to fit within your organizations culture?
How do you know who is going to make those big plays when the game or the project is on the line?
Whether building a team of elite athletes, strategic partners, or employees, I believe that understanding the environment that you operate in is fundamental to creating a successful team.
Understand current market conditions, have a plan for the future, and build your personnel around your business strategy so that you can create and maintain an advantage over your competitors.
While the lines between winning and losing aren't so cut and dry in business, the people that you bring on your team can and will make the difference on whether your fiscal year is considered a success.
Our readers' favourite posts