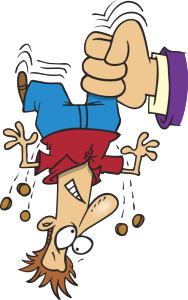 I was watching an episode of 60 minutes over the weekend, and the first story of the night was about these companies that had their headquarters located in Switzerland in order to take advantage of Swiss tax law, although all the rest of their operations were located in the USA or other countries. As a business owner we all want to maximize our income while lowering expenses ,including taxes.
The companies that were being interviewed were asked why they were avoiding taxes in this manner explained that they were doing it to increase shareholder value. Increasing value is the core concept of Value chain (supply chain) management.
Some may argue that they are just avoiding taxes for greed or a number of other reasons, however in my opinion increasing shareholder value is a pretty legitimate reason.
If a company can take advantage of the global marketplace by : hiring less expensive labour, getting cheaper products or other strategic advantages, why not take advantage of global tax laws. Companies here in Canada take operations into different provinces or territories depending on local taxes or rebates, so why not apply the same theories on a global scale?
By increasing the value that you provide for your customers through your supply chain translates into competitive advantages and create differentiation for your company in the marketplace.
The question is: are the things that you are doing in your supply chain for the benefit of your company or for the customer? Because if it doesn't create value for the customer, why should they care about what you are doing?
Read More [fa icon="long-arrow-right"]
Subscribe to Email Updates