Strategies For Managing Conflict in The Workplace
By Anthony Taylor - November 03, 2022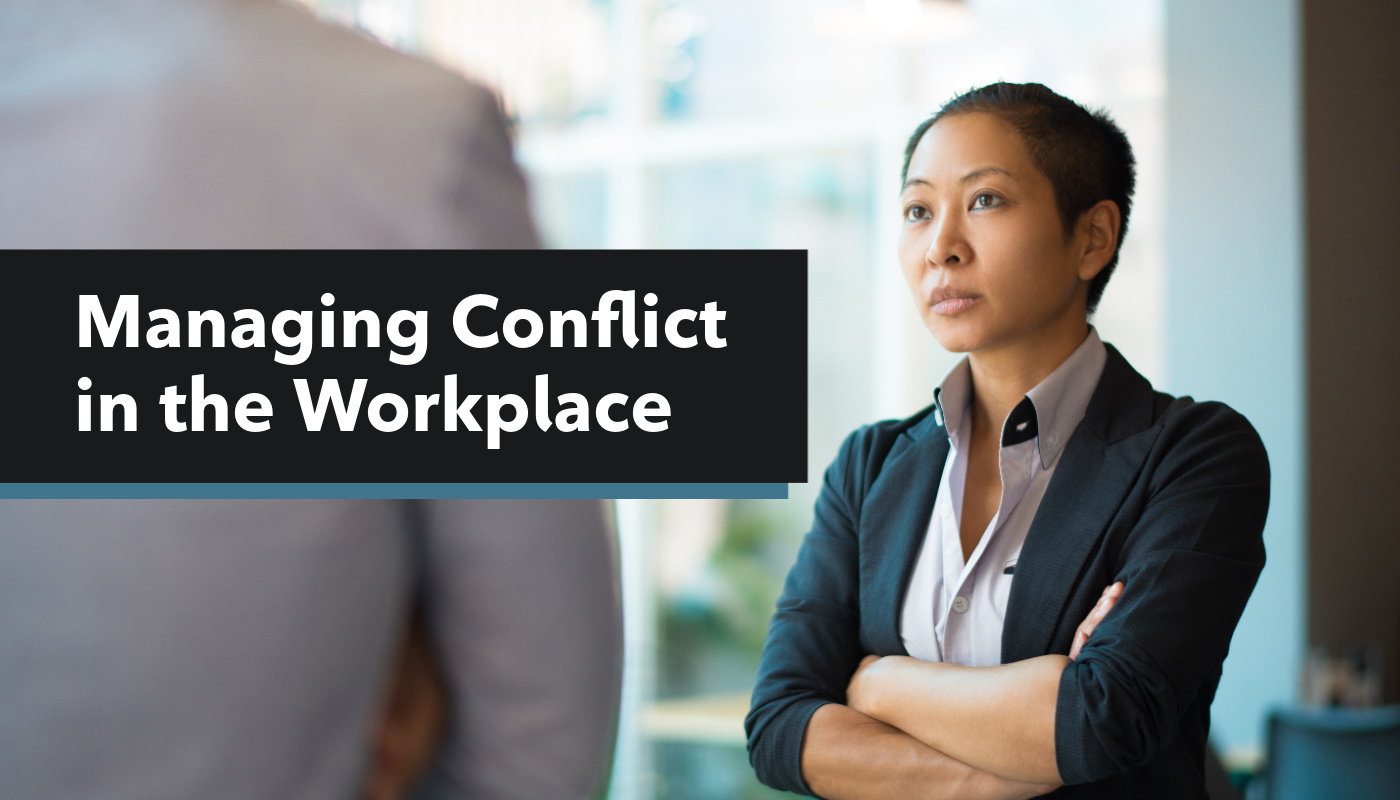 Conflict in the workplace isn't going anywhere, so it's smart to develop the tools to manage it and even use them to further the success of your organization.
In this article we'll be talking about why having an aligned team matters, how to build your "dream team", and best practices when it comes to managing conflict in the workplace.

Don't forget: We share regular insights about all things business strategy on our LinkedIn page. Don't be shy, visit!


---

ANTHONY'S PERSPECTIVE
Hi, I'm Anthony, CEO of SME Strategy, and each week in Leader's Digest, I'll offer my insight relating to the topic at hand.
Conflict in the workplace isn't going anywhere, so it's smart to develop the tools to handle it and even use it to further the success of your organization.

Did you know that over the past 20 years, the amount of time that managers and employees spend working together has increased by over 50 percent? And, at many organizations, some employees spend more than three-quarters of their days interacting with one another.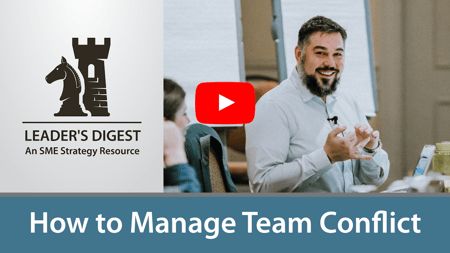 Click here to view Anthony's Perspective
Interestingly, 65 percent of employees who now regularly work remotely claim they feel less connected to their coworkers than they did before the pandemic.
---

FURTHER INSIGHT
To gain further insight into optimizing your conflict resolution strategies, take a look at these interesting articles.
---

CONTRARIAN CORNER
In this segment of Leader's Digest, we highlight a new approach to dealing with the topic at hand. This helps to highlight alternative modern solutions for your consideration.
---

LIGHTS, CAMERA, ACTION!
Here are some of our actionable tips that you can put into motion now to effectively deal with team conflict.
How to Assess Workplace Culture
Maintaining a strong organizational culture and connections with employees despite these challenges is essential for small and mid-sized businesses.

---

WEIGH IN
You're invited to become a part of the conversation.
Participate in this poll question:
Can you be an effective CEO if you're uncomfortable dealing with conflict?



---

SME STRATEGY NEWS
There's always a lot going on at SME Strategy. Here's a snapshot of recent and upcoming articles, events, and news.
6th ANNUAL WHISKY WISEMEN CHARITY GOLF TOURNAMENT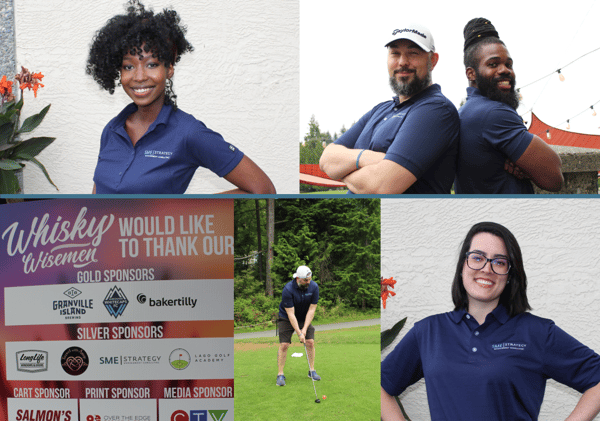 The SME Strategy team was out in all its glory attending the Whisky Wisemen 6th Annual Golf Tournament held at Westwood Plateau in Coquitlam, BC on Friday, August 26, 2022.
We hosted a booth, networked, hosted a booth, played golf, donated prizes, and proudly sponsored this event, which was held to raise funds for Canuck Place Children's Hospice.
Everyone had a fantastic time supporting this very worthwhile cause!



OUR CALENDAR'S ALMOST FULL!

This Q4 is almost completely filled for providing strategic planning facilitations. Book a call with SME Strategy now to discuss your strategic planning needs by clicking here.
Our readers' favourite posts