Using Strategy to Create Sustainable Growth for Your Small Business
By Anthony Taylor - June 17, 2021

Business owners and leaders are all too familiar with the stressful reality of trying to grow the business. Unpredictable revenue comes and goes, hampering your ability to invest, hire, and grow.
Instead, what if you could create sustainable growth for your business? The key is to build repeatable revenue that you can depend on.
Amos Schwartzfarb and Trevor Boehm from Techstars are experts in starting, growing, and investing in businesses. On July 8th at 9am PT (12 ET), they'll be joining us live for a special live event, Using Strategy to Create Sustainable Growth for Your Small Business.
Here's what we'll be discussing during our live conversation on July 8th:
Assumptions business leaders hold that are incorrect or hindering their growth
The Levers model and how it works in practice
Revenue formulas and how to discover the right equation for your business
How leaders can their shift focus from planning to prioritization
& more!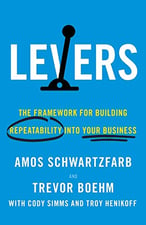 They'll also be sharing key insights from their book, Levers: The Framework for Building Repeatability into Your Business.
Levers shows you step by step how to identify and move the levers that unlock growth and create predictability across every aspect of your business.
Built on decades of experience across hundreds of companies, Levers condenses the essentials of creating a metrics-driven company into five core workshops and puts them directly into your hands so you and your team can get to work.
About Amos Schwartzfarb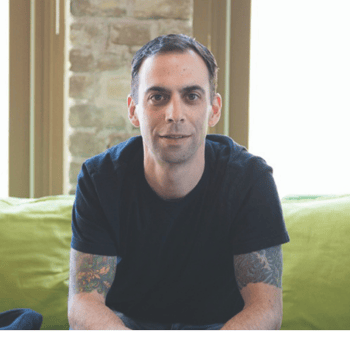 Amos has been growing businesses for twenty-five years and investing in startups for the past ten.
Since 1997, he's helped build companies that sold to Yahoo!, R.H. Donnelly, The Home Depot, plus over sixty more as Managing Director of Techstars Austin.
He's also the bestselling author of Sell More Faster.
About Trevor Boehm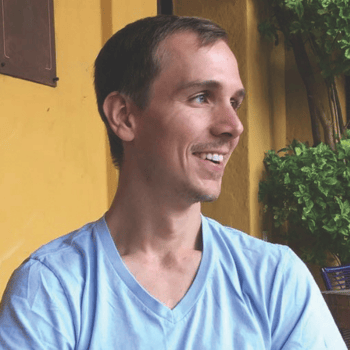 Trevor was a writer before finding his way into building companies.
A serial founder, he has also invested in more than forty startups, many of those through Techstars' first Impact accelerator and as Managing Director of Alexa Next Stage, a program run with the Amazon Alexa Fund.
He is currently at the venture fund Saturn Five.
Our readers' favourite posts