"Our mission is to provide managers and leaders the tools, frameworks, and expertise to help them create and execute on their strategic plans successfully."
SME Strategy was founded in 2011 to help small and medium enterprises (SME's) with their strategic planning and business strategy implementation.
How do WE (You and us) do it?
We help organizations answer two questions: "Where do we want to go?" and "What do we need to do to get there?"
We facilitate conversations between management teams to get to the heart of what's important.
We create frameworks and structures in organizations to sustain change.
We open lines of communication and develop optimized cultures.
We help organizations focus on the right measures and activities to move them forward.
We create action plans for moving forward
We provide actionable advice and an objective perspective on your issues.
Who we work with:
Businesses, non-profits and government around the globe.
Why SME Strategy?:
We provide alignment, clarity and direction by using our exclusive process for strategy development
Exceptional value: We know the benefits that you will receive from working with us and we price ourselves fairly.
We're fun and you're going to enjoy working with us! We appreciate working with your organization and we do our best to adapt ourselves to your culture. Your people are important: We make a point of making strategic planning enjoyable as well as valuable.



Vision:

We are a global brand and enterprise. Helping for profit and non profit organizations around the world increase their impact, and in the process transform the lives of their employees, their families and their communities.

Mission:

Our mission is to provide managers and leaders the: tools, frameworks, and expertise to help them create and execute on their strategic plans successfully.

Values:

We believe in creating value for our clients and their communities.

We believe in creativity in solving problems. Yes, we're trying to "change the game".

We believe in connecting: Connecting clients, connecting friends, and moving everyone towards success.

We abide by the code of conduct set in place by the Canadian Association of Management Consultants.

Brand Promise:
"To reliably deliver relevant expertise, exceptional value and lasting impact."


Meet our leadership team: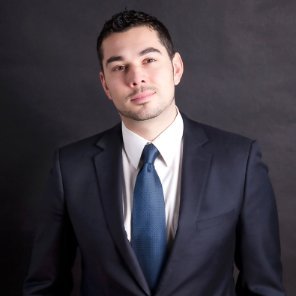 Anthony C Taylor
Managing Partner & Lead Facilitator
Anthony C Taylor is the principal and lead strategic planning facilitator at SME Strategy. He holds a degree in business administration (BBA) as well as his Certified Associate in Project Management (CAPM) from the project management institute.
Anthony's background is as an entrepreneur with over 10 years running his own small business in various industries. In his book: "I Wish I Knew" he shares his best tips for being an entrepreneur.
In 2016 he was chosen as a Global Entrepreneurship Week ambassador for Canada and SME Strategy was awarded the Palme Blue for "Microenterprise of the year" from the French Chamber of Commerce.
Anthony speaks fluent French, loves soccer, basketball, and drinking scotch.
Place of origin: Vancouver, Canada
Specializations: Marketing, Strategy and Project management.
His big hairy audacious goal: To receive the order of Canada.
Favourite quotes: "Ride the spiral to the end, you may just go where no one has been." -TOOL
"It's not about the years of my life, but the life of my years."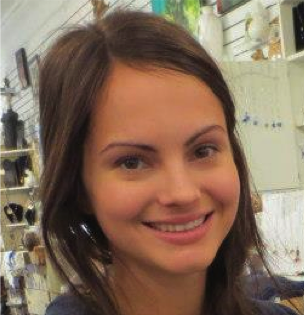 Jenna Sedmak
Marketing and Communications Manager
Jenna has been with SME Strategy since January 2014. She studied media and communications in Victoria, BC, and is currently a grad student at Royal Roads University working towards her Master of Arts in Intercultural and International Communication.

She has worked with the BC provincial government and various private sector organizations before joining the SME strategy team. She also worked and lived in Sweden and Norway for three years. While abroad, she gained a wide cultural understanding of Scandinavia and developed conversational language abilities in both Swedish and Norwegian.
Jenna is an avid recreational sports enthusiast and also coaches gymnastics. Her favourite activities are rock climbing, surfing, traveling, and reading science magazines.
Her big goal: Hike Mt. Fuji!
Favourite quote: "Do or do not, there is no try." – Yoda (Star Wars)
Facilitators and Team Members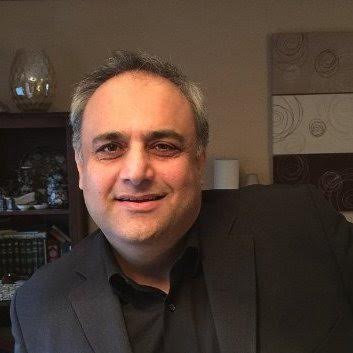 Tariq Waheed
Director - Europe, Middle East & Africa
Based in London England, Tariq heads the EMEA regions at SME Strategy. He holds a Master's degree in business administration (MBA).
A career spanning 30 years, he specializes in SME Strategy, Branding and Advertising, Marketing Communication. Some of his senior management roles have been with Ogilvy & Mather and Worldwide Partners Inc. in Europe, Asia, and the Middle East. Academically qualified and professionally developed at Cambridge University, Oxford University, London School of Economics.
Tariq speaks fluent English, Urdu, Punjabi, Persian and Arabic. Loves Soccer and is a true Arsenal fan.
Place of origin: London, England
Personal ambition: To see my son become a professional soccer coach of a Premier League Club!
Favorite quote: "Try not to become a man of success. Rather become a man of value." -- Albert Einstein
22 Long Acre, Covent Garden, London, WC2E 9LY,
Tel: +44 20 7205 2242
Ruth Nicholson
Senior Facilitator
Ruth E. Nicholson is an International Association of Facilitators (IAF) Certified Professional Facilitator (CPF).
Specializations include: graphic and visual strategic planning, multi-party and large group facilitation, complex project process design, and conflict resolution
Her official mailbox is in Mill Creek, Washington, although she lives in the unincorporated part of Snohomish County. She was born in San Francisco, California and grew up in Lubbock, Texas. She speaks fluent Texan and a smattering of French.
She loves soccer, walking in the woods with her dog, singing the national anthem (US or other countries) at professional and semi-professional soccer matches, travel, crocheting stuffed animals and other surprises for her grandchildren, and cooking.
Her big goal: To work on a project in Australia and Antarctica (because she has worked professionally on every other continent in the world)
Favorite quote: "Happiness and peace on earth is not a place you must find. It is a choice you must make." - from her son Colin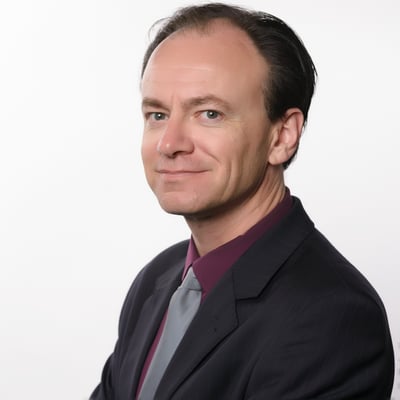 David Pepin
Senior Consultant and Certified Master Black Belt in Lean & Six Sigma
David has worked in the areas of change management, continuous improvement, and Lean Management since 2003, where he directed the implementation of several mandates in the field and worked to create coaching plans, continuous improvement training, and improvement of the performance and management of resistance to change.
David is fully bilingual in English and French, loves golf, hockey and is an avid cyclist.
Born in Montreal, Canada, David now calls proudly Vancouver his home
Specializations: Lean training and education, Business process and continuous improvement, policy and strategy deployment, Task analysis and reorganization, Implementation of Quality Management Systems, Optimization of the supply chain, Training and certification in Lean and Six Sigma (Green and Black Belt) and Surveys and employee retention analysis
His big goal: Play a round of golf at the North Pole!
Favorite quote: "Don't let the past dictate what your future can be"
Other associates are available across Canada, the United States and Europe. Contact us to find the right facilitator to work with you and your team regardless of where you are in the world.