Here's How to Recession Proof Your Business for 2021
By Samantha Rupp - December 09, 2020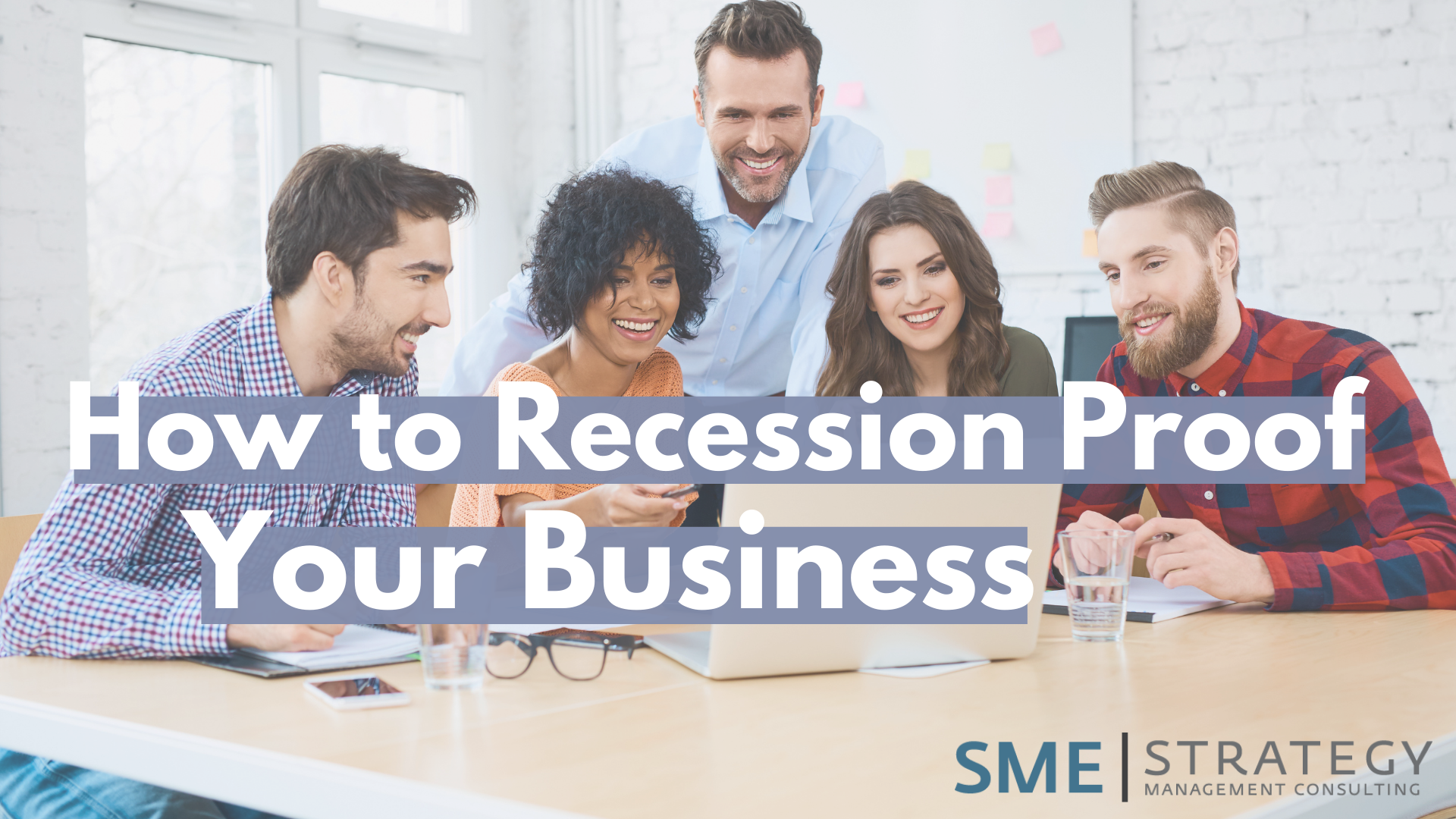 With the COVID-19 pandemic shutting down economies across the world, thousands of businesses were forced to transition to remote work or close their doors altogether. From layoffs to furloughs, the coronavirus dealt a serious blow to businesses, both big and small. Whether you're an established business or looking to start your own, it's important to have a recession-proof strategic plan in place to ensure your company can weather any storm. Take a look at our tips on how to draft a strategic 2021 strategic plan that can withstand anything thrown its way.
Understand your customers' needs
Your customers are the backbone of your business—without them, you'd have no business at all! With that said, it's important to know what your customers' wants and needs are to ensure your business is able to satisfy their demands.
With the coronavirus altering the lives of people across the globe, their struggles and behaviors are ever-changing. To get a better sense of what they need, do your research to understand your customers' struggles during these unprecedented times. This can take many forms, such as conducting surveys, hosting one-on-one interviews with customers, or reviewing testimonials posted on your website.
Once you get a better sense of the problems your customer base are facing, you'll be able to devise a plan to adapt to their rapidly-changing needs. This could mean rolling out new products that might make their lives easier while they transition to remote work or offering new communication services to stay in contact without putting people's health at risk.
Download our free guide & worksheet to help you Set Goals:
Effectively manage your cash flow
Keeping track of the money coming in and going out of your business's doors is essential if you want to be able to make future financial projections. The last thing you want is to overspend and realize you have no funds left over to operate your business.
Unfortunately, with the pandemic throwing a wrench in many business owners' plans, hard decisions had to be made, such as laying off workers, closing locations, or reducing operating hours. To ensure your strategic plan is recession-proof and future-ready, take notes on what's currently happening to your company. Managing your cash flow now during a recession can help you devise a plan that ensures you don't have to make these hard decisions should another major world event occur in the future.
For example, make a list of all business expenses you can deduct on your tax return, use inventory management software to see what products sell and which ones collect dust, and look for new revenue streams that can help you grow your client base. Finding ways to cut expenses and bring in new customers can help you boost your cash flow without stressing about staying afloat.
Be adaptable
If there's one thing 2020 has taught us, it's that we need to be flexible. This is true for businesses, too. With businesses being forced to shut their doors or limit customer capacity, most companies found their sales plummeting. To ensure you're able to continue serving your customers and making sales, you need to be adaptable.
For example, if most of your sales were in-person, revamping your business model with a company website to make online sales can help you serve your customers while they quarantine at home. Or, if your business relies on in-person customer service, consult with your landlord to see if you can transform a portion of the parking lot into an outdoor dining or shopping area. Being creative and adaptable can help you think of new ways to keep your business running even during a pandemic.
Offer new products and services
If you only offer one or a few products and services, a recession can uproot your business and force you to close. Offering new products and services can help you expand your customer base and serve a broader audience.
While rolling out a new line of products or services can be costly, it doesn't have to be that way. In some cases, you can make a few minor tweaks and changes to existing products and market to a new audience. For example, if you own a manufacturing business that works in the auto industry, you can try and market your products to the cycling industry or machinery industry. Once again, this is where creativity and thoughtful planning can help you diversify your products and grow your business.
Stress-test your business
The coronavirus pandemic served as the ultimate stress test for businesses across the world and showed which ones could sink or swim. If you're still in business, it shows your company has solid bones. However, this doesn't mean it's vulnerable to future recessions. Stress testing your business is crucial if you want to ensure it can withstand potential economic downturns in the future.
To stress-test your business, run through various scenarios to see how your business might fare in the event of a sharp drop in sales. You should also run through other unforeseeable scenarios that can occur, such as your employee base being unable to work due to illness or a natural disaster damaging your property and products.
Up your marketing game
Devising a new marketing campaign is another way to keep your business afloat even during recessions. Today, you'll see hundreds of different businesses revamping their marketing strategies to show customers how their products and services can help them during the current pandemic. Through marketing, you can tell your brand's story and show your customers how you, too, can improve their lives during unprecedented times.
Recession-proofing your business
No one can predict the future. However, it's always best to be safe than sorry. Unfortunately, many businesses learned the hard way that they weren't prepared for an economic downturn from the onset of the coronavirus pandemic. To ensure your business can come out on top, even during a recession, it's important to be prepared and recession-proof your strategic plan. With these tips, from managing your cash flow to improving your marketing campaigns, you'll be able to protect the financial health of your business.
Want to develop your own strategic plan without hiring a consultant?
Our readers' favourite posts