Thanks to your feedback, we've been able to release our latest version of our custom video course that will help you to create a clear and focused strategic plan. By taking this course, you will be able to create a plan that your team can understand, buy in to, and move forward with as a team.
The newest version of the course has a clearly outlined curriculum consisting of video modules, templates, example plans, walkthroughs, strategic planning tools, and bonus resources. We've also added optional discounted coaching call add-ons, should you want further or more specialized education or information.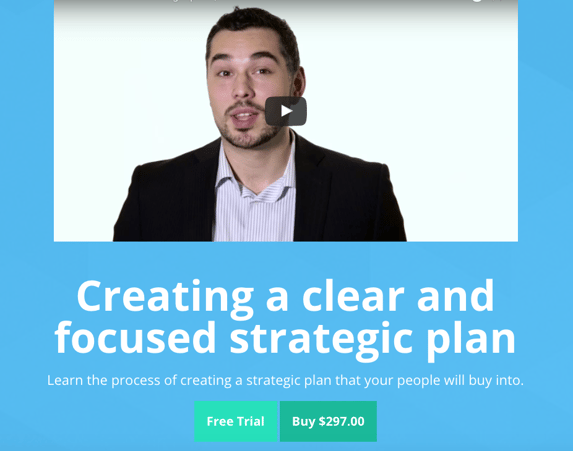 If you're curious about the course and want a sneak peek, we have the option for a free trial.
Wishing you the best in your strategic planning!